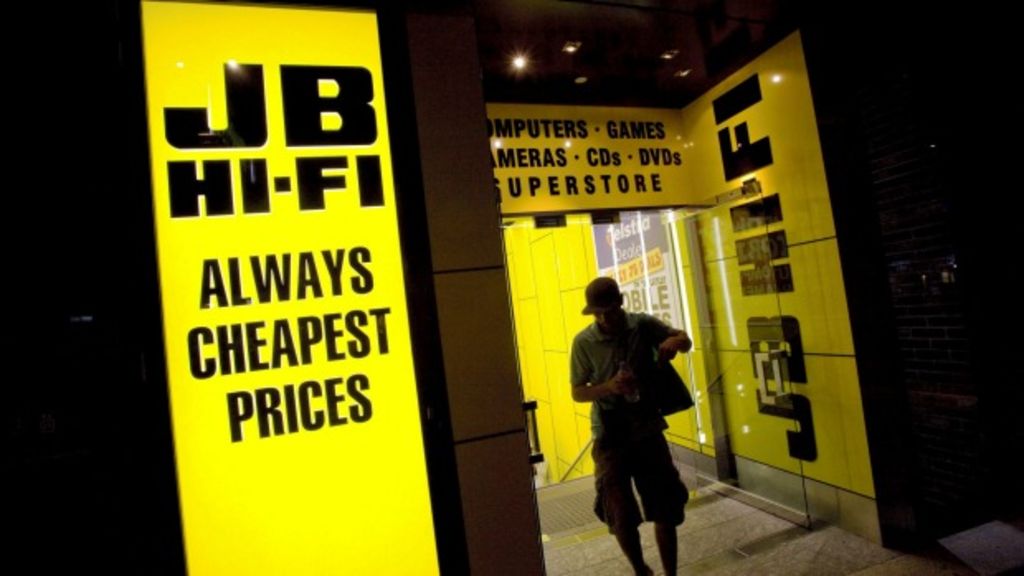 Investors warm to prospect of takeover as JB Hi-Fi eyes rival The Good Guys
Australian electronics retailer JB Hi-Fi Ltd is considering a buyout of appliances chain The Good Guys Discount Warehouses, a deal reported to be worth $1 billion.
The deal would provide impetus to JB's product diversification strategy as digital music and movie downloads crimp its traditional line-up of DVDs and video games, giving it whitegoods to coincide with a housing construction boom.
A buyout of The Good Guys and its 100 stores also would catapult JB's presence to more than 300 outlets in Australia and New Zealand, compared with heavyweight electronics and appliances retailer Harvey Norman Holdings Ltd's 194.
Taking over The Good Guys and its 100 stores would boost JB's presence to more than 300 outlets.
Investors warmed to the prospect of a rare takeover by JB, sending its shares up as much as 4.5 per cent while the broader market fell one per cent. The stock is up by more than a fifth so far in 2016.
"It is big news, as the company is well known for growing their business organically," Matthew Felsman, private wealth adviser at APP Securities Pty Ltd, said in an email.
In a statement to the Australian Securities Exchange, JB Hi-Fi said the discussions were "preliminary and exploratory in nature" and noted that it had not decided whether to make a bid.
Australian media said The Good Guys, controlled by the family which founded it in 1952, was expected to fetch about $1 billion. JB Hi-Fi gave no valuation of the potential target and a spokeswoman for The Good Guys declined comment.
"JB Hi-Fi understands that The Good Guys are looking at a range of options including an IPO on the ASX," the JB Hi-Fi statement said, referring to a potential initial public offering.
JB already plans to grow its network of HOME appliance stores to 75 by the end of fiscal 2017, from none five years earlier, but an acquisition of The Good Guys would widen its exposure to the household goods sector which hit a record $4.4 billion in March.
Its traditional business has meanwhile benefited from the collapse of another electronics rival, Dick Smith Holdings Ltd , this year.