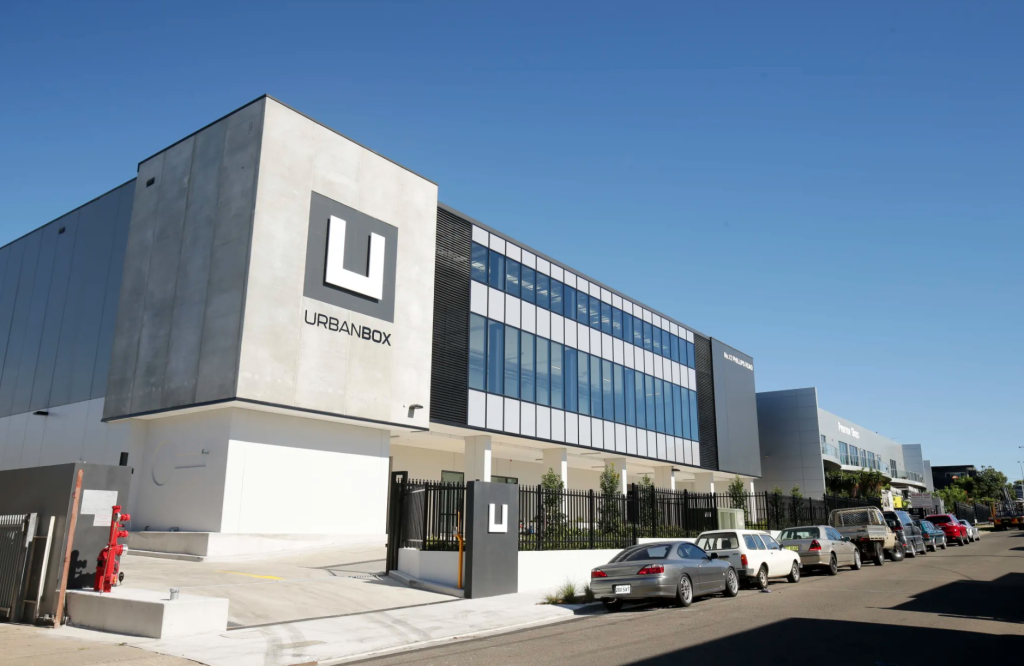 Investors focus on self storage as demand spikes
Self-storage is emerging as one of the fastest growing pockets of Australia's industrial and logistics market, fuelled by a culture of consumerism, e-commerce growth and shrinking living spaces.
Investor demand for self storage has been robust through the pandemic, with market leaders National Storage REIT and Abacus scooping up 30 self-storage facilities between them in the 2020 financial year.
Despite the impact of COVID-19, more than $300 million of self-storage facilities transacted in calendar year 2020.
CBRE's Nick Zenonos said over the past 12 months buyer demand for self-storage facilities in Sydney had spiked significantly pushing up prices from around $7500 per square metre to over $10,000 per sq m at some locations.
"The low interest-rate environment, combined with high rental storage rates, has sparked a shift in consumer attitudes, with more people opting to purchase facilities to meet their increasing storage needs," Mr Zenonos said.
The sector rode out last year's pandemic-induced disruptions with barely a blip, a point Abacus boss Steven Sewell noted earlier this year when detailing how the value of the group's self storage assets increased alongside strong occupancy and rental levels.
The Dominelli family, owner of a range of car yards across Sydney, is the latest developer to pitch a $20 million storage facility to investors at 12 Phillips Road, Kogarah, in Sydney's south.
Urban Box, a three-storey 9000 sq m facility, has 205 storage units up to 37 sq m in size. They can be sub-let as individual units at an expected yield of 4 per cent per annum to companies, individuals and families under a strata ownership arrangement.
Developer Adam Dominelli expects the facility to appeal to self-managed super funds looking for exposure to the property market as they offer comparatively good rental income and stable tenancies.
He said the newly-completed facility will target south Sydney customers, a location under-serviced by storage facilities. People and companies are using units to store cars, stock, furniture and hobby equipment like boats, surf skis and motorbikes.
Sales agent of the facility, Jon Brookes of Brookes and Partners, said he expects strong demand as space is becoming more limited and expensive in both commercial and private dwellings across Sydney.
"We expect demand will continue to grow as space becomes more scarce and expensive in Sydney, while this facility provides investors a low cost entry into the property market", he said.
Another recent deal was at a self-storage facility owned by LEDA Holdings in Banksmeadow, Sydney. Located at 13-15 Baker Street, the 9405 sq m facility comprises a mix of nine showroom units, 17 warehouse units and 72 self-storage units.
Me Zenonos said during the past 12 months, prices for self-storage units at the facility have surged from a starting point of around $142,500 to $194,750. That represents value growth of more than 35 per cent, he said.
"The purchasers have all been owner-occupiers seeking a range of storage solutions, including general home storage, medical storage, archive storage for home-based employment, tools and machinery," he said.
CBRE's William Gathercole said the self-storage market also presented a compelling investment opportunity on a larger scale.
"Many self-storage properties in Australia are well-located in inner city areas, which provides secure underlying value due to their potential to be converted into alternative uses such as residential, should self-storage demand ever fade," Mr Gathercole said.
Get a weekly roundup of the latest news from Commercial Real Estate, delivered straight to your inbox!