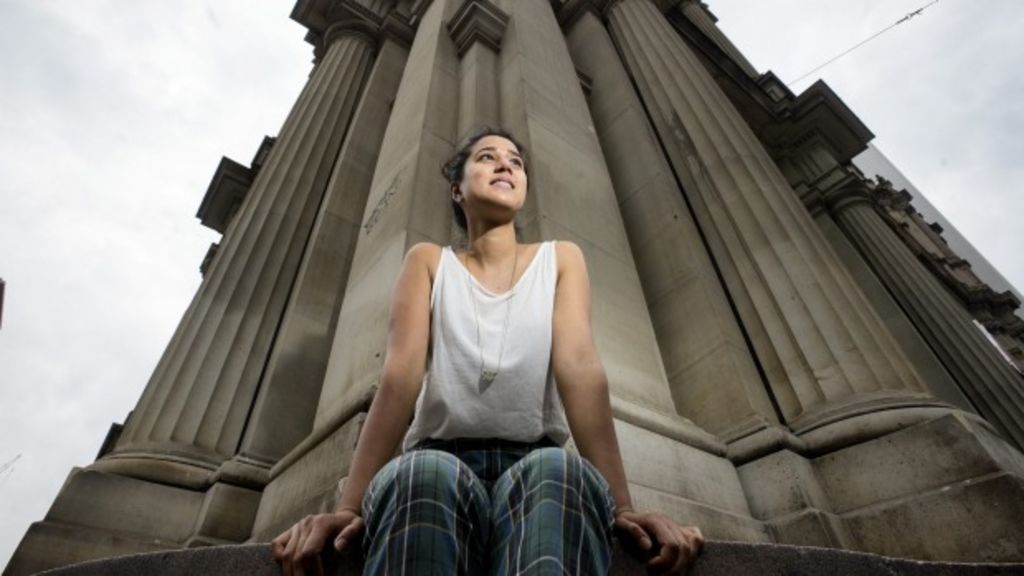 'If only these streets could talk' – the new app telling Melbourne's tales
If only these streets could talk, what would they say? What stories would our buildings and laneways tell?
A new public art project – Invisible Cities – offers some insight into the many Melbourne moments we leave behind as we scurry from one place to the next. The brainchild of artist and human ecologist Asha Bee Abraham, Invisible Cities is a "participatory story-mapping exercise" that helps narrate our streets and settings through memories.
Abraham has taken audio recordings of stories – joyous and sad, poignant and funny – from people in specific locations around the city, which are then available through the free Invisible Cities app.
The app notifies users when they are near a story site. Once within 20 metres of the location, the story can then be unlocked and heard – like urban orienteering or an "auditory treasure hunt".
Abraham, 34, borrowed the project title from a 1972 novel by Italian writer Italo Calvino, which describes a city as a sponge, soaking up memories and forever expanding. Sitting on the steps of the old GPO, she points to a pertinent passage …
The city does not tell its past, but contains it like the lines of a hand, written in the corners of the streets, the gratings of the windows, the banisters of the steps, the antennae of the lightning rods, the poles of the flags, every segment marked in turn with scratches, indentations, scrolls.
"The city holds our stories for us," adds Abraham. "We leave these layers behind us when we go."
The project, which is funded through a City of Melbourne arts grant, has gathered 33 stories geotagged around the CBD, and Abraham will continue to add more tales until the end of the year.
The story at the GPO, for instance, is from Lucille, who explains how she used to meet a friend there before exploring the city together. It's a light and charming tale, until she abruptly explains how her friend was attacked and killed on the streets one day, at random, by a man with a mental illness. For Lucille, the steps at the GPO will forever be linked with the memory of that friend.
Then there's Lakshmi, recorded last Friday, who came to Melbourne from India four decades ago, finding a city so quiet it seemed dead except in one location: Queen Victoria Market. "She just loved the life of the market," says Abraham. "It reminded her of the Bombay bazaars."
And then there is Brigid, whose story takes place at Pellegrini's, where she went on her first ever date with a woman. It should have been a joyous tale of coming out, but when they stepped outside into the alley to embrace in a first public and passionate kiss, they were met with catcalls and derision.
"She was finally being honest with herself, and the night was capped off with this public heckling," Abraham says. "The stories are not all chirpy, but that's reality. I think people appreciate being pointed at things they didn't know were there, and pausing for a moment to notice what is going on around us every day."