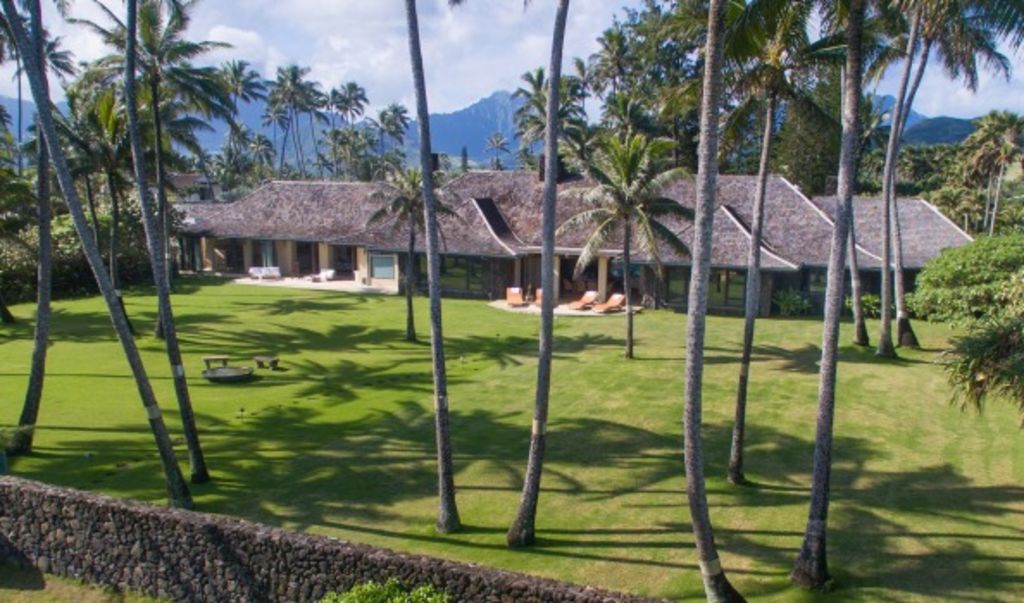 How to spend Christmas 2016 next door to the Obamas
For a cool $39 million, you could spend next Christmas partying next door (or almost) to the Obamas while sipping a Mai Tai on a deck overlooking one of Hawaii's best beaches.
That's the asking price (US$28 million) for 51 Kaikea Place, a sprawling one-hectare beachfront retreat on the Hawaiian island of Oahu, just a five minute stroll from where President Barack Obama and his family will spend their December holidays this year and the spot where they have vacationed every year since 2009.
51 Kaikea Place is in Kailua, a beachside suburb of Honolulu, where lavish, open-plan, palm-fringed holiday rentals are also popular with Hollywood glitterati like Bradley Cooper, Emily Blunt and Angelina Jolie, who can afford the $15,000-a-night prices during peak seasons.
This year the Obamas are once again holidaying at Hale Reena Estate, a five-bedroom Asian-style oceanfront estate with its own tropical lagoon, manicured lawns and uninterrupted views of the seaside and the Mokulua islands. (Before that they stayed at The Plantation Estate, unofficially known as the "Winter White House", and also in Kailua).
Inside 51 Kaikea Place: Alfresco living.
Just down the road, 51 Kaikea Place offers 61 metres of Kailua Beach frontage, famous for its white sand and turquoise waters, a three-bedroom main house designed by Hawaii architect Fritz Johnson and featuring an open-air terrace, gazebo, swimming pool and outdoor banqueting space and palm tree-lined driveway.
There's also a guest house and caretakers lodgings plus two undeveloped 930-square-metre lots on the property to add to your tropical paradise.
Kailua Beach is famous for its white sand and turquoise waters.
You don't even have to buy any furniture or artworks. Kaikea Place is being sold fully furnished by Scott Eden, of Newmark Grubb CBI.
"Land of this size is becoming increasingly hard to find on Oahu, particularly in such a desirable beachfront location and as part of a cosmopolitan suburb with some of Hawaii's hottest bars, restaurants and boutiques," Mr Eden said.
And, at least for one more Christmas, that seal of presidential approval.