Supporting Small Business: Benchmark Canterbury
Among the growing number of small businesses pivoting during COVID-19 is Sydney gym, Benchmark Canterbury.
How small businesses are surviving the coronavirus turndown and how they are preparing for life after the lockdown eases
COVID-19 has had a devastating impact on businesses throughout the country, forcing many to adapt and innovate in ways that would have seemed unprecedented before the pandemic.
Commercial Real Estate spoke to small business owners spanning a number of industries and cities to see how the pandemic had changed their businesses and how they were preparing for life after the lockdowns had eased.
Benchmark Canterbury
Business: Gym operating in Sydney's Canterbury since 2017
[dm-listing-recommendation experimentname='midcontent-listings' positiononpage='midcontent']
How they pivoted: Launched new online fitness program with tiered membership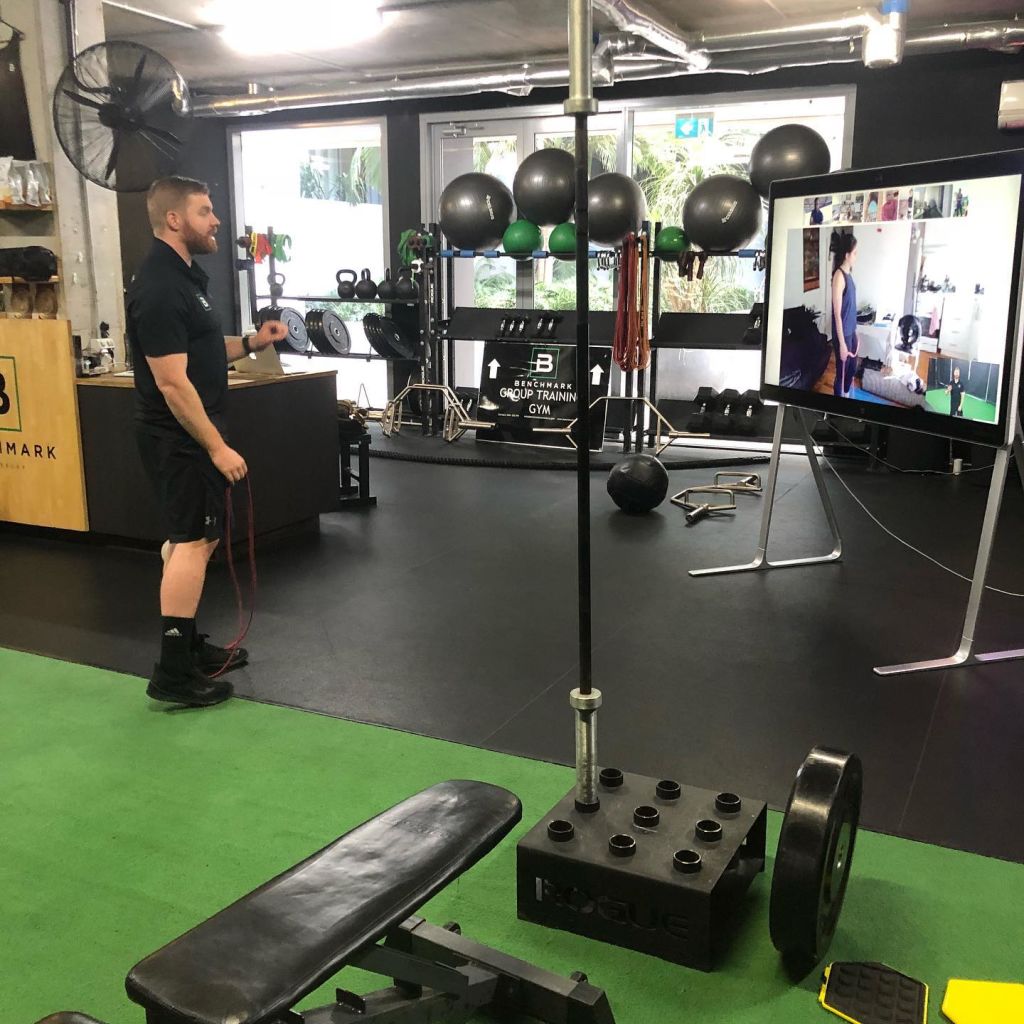 Mitch Paar and business partner James Brim had been planning to launch an online fitness program to complement their physical gym prior to the pandemic hitting, but the fallout from COVID-19 resulted in a much shorter timeframe for its debut.
"When COVID hit, especially when the PM put his mandate out, we had to close and immediately had to find another way to keep going," Mr Paar said.
"We had the online platform on the back burner but we had to action it ASAP, so we turned it around in about two weeks."
Initially launched to the existing membership base, the online program is now available to those who aren't regular members of the gym.
"We modified our fee structure to be reflective of what they're getting. If they just wanted the weekly program, that's one level of membership. Adding live sessions is another tier up and then adding private sessions and group session is another level up."
The platform has provided a much-needed source of income for the pair on top of the federal government's JobKeeper payment. They are now in negotiations with their landlord about reducing rent for their gym space, which they have used as a studio to film the online sessions.
They may retain the online component of the business when the gym reopens for business, depending on client feedback.
"It depends – at the moment we're in talks about doing corporate packages online. If this works, we'll work on both businesses at the same time," Mr Paar said.
He is hoping to be able to open the gym again in June, as part of phase 2 of the NSW government's lifting of COVID-19 restrictions, but said any reopening would be in accordance with government guidelines and social-distancing protocols.
Collingwood Black 
Business: Cafe, bar and events business in the Brisbane suburb of Albion, Queensland
How they pivoted: Incorporated retail element to store, added liquor sales to takeaway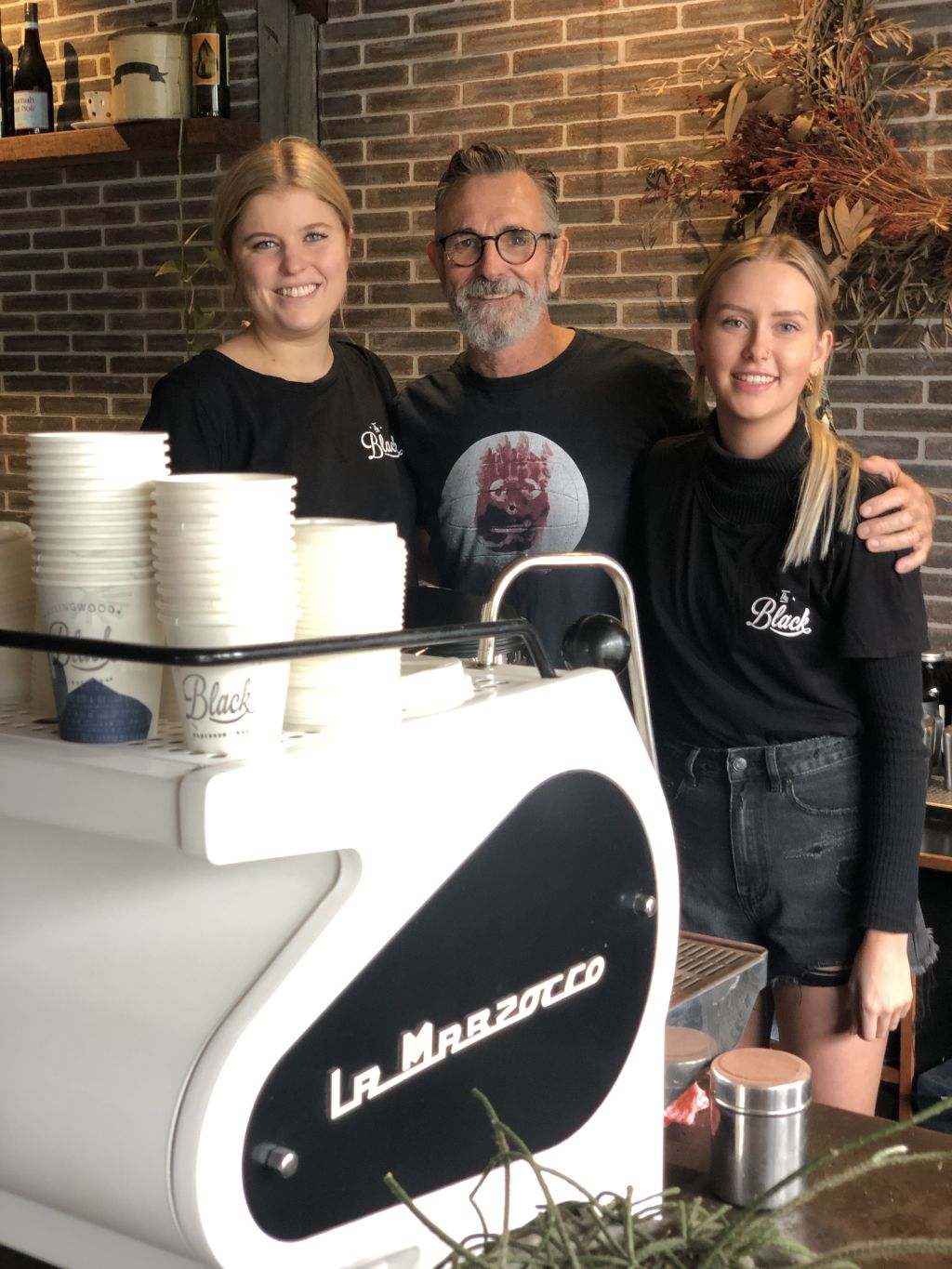 James Rennell, owner of Brisbane's Collingwood Black Espresso and Bar, said the pandemic had an instantaneous effect on his business.
"We went from 23 staff down to two," said Mr Rennell, who explained that the cafe could initially only offer takeaway coffees following the introduction of social distancing.
"We've since reemployed a couple and we're now back to six staff with JobKeeper," he said.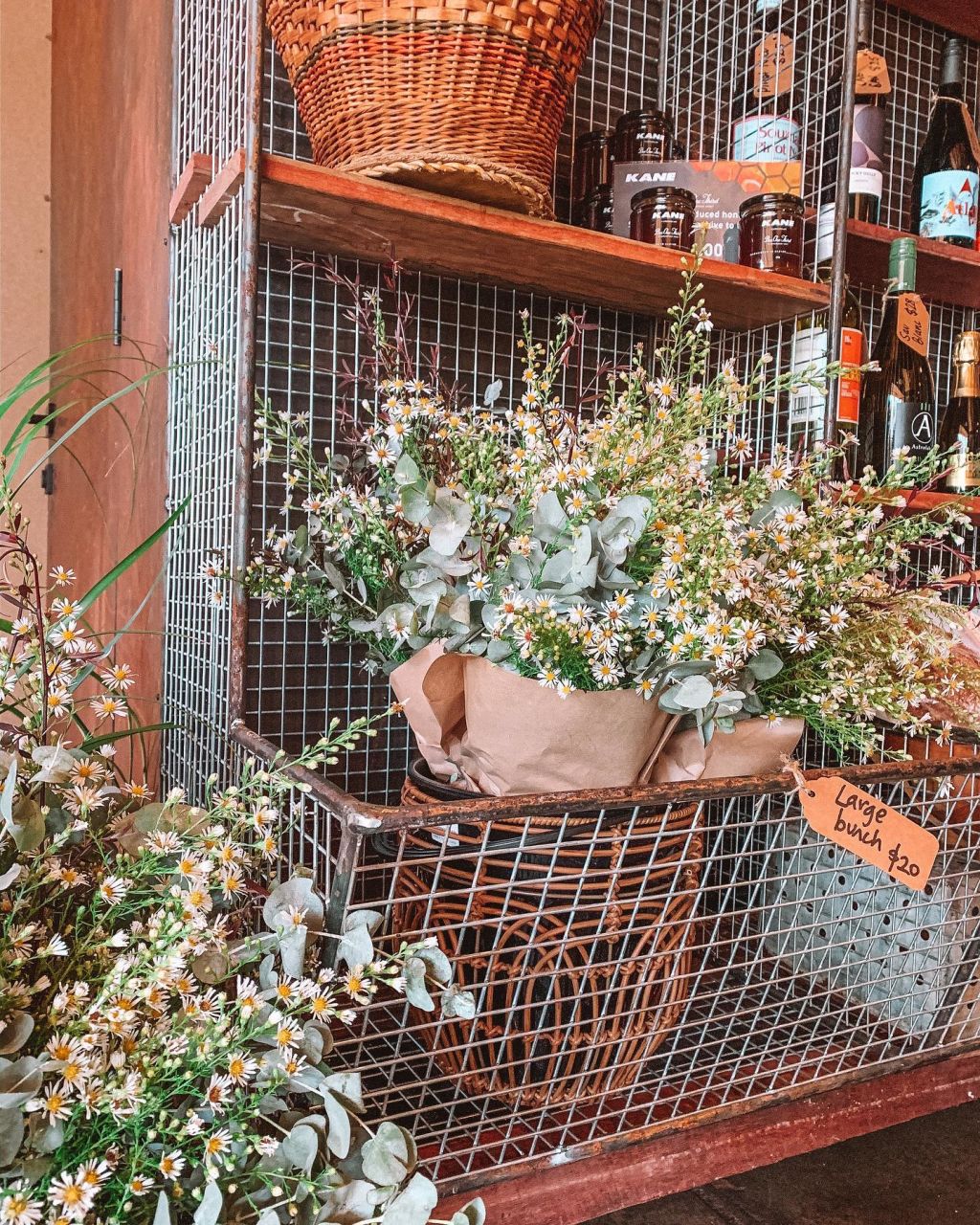 Coffee sales usually make up only a fraction of Collingwood Black's turnover, with other revenue coming from the bar and a food truck market, but now account for most business.
But maintaining a connection with the local community purely through coffee sales was difficult – and stretched revenue streams thin – so the business needed to pivot quickly.
Part of the response was to introduce elements of the bar business into takeaway sales.
"The [changes to] liquor licensing have been amazing. The regulations were loosened so that we could begin offering a bottle of wine or six-pack of beer with takeaway food orders."
The other was tapping into the "huge" unmet retail needs of customers.
"We built a retail-style area and there we sell the things we'd usually have as a cafe. We're selling pod coffee, honey, flour, baked biscuits and all of the milks we use with the coffees. When people come in, they are intrigued by what's on offer.
"People are coming in and getting cake and things like that and it really gives the store a different energy."
They've been teaming up with boutique retailers to offer products, with plans to continue offering the retail section after the pandemic is over.
"We brought them in on Mother's Day morning, things like flowers and plants, and we'd sold out by 10am," Mr Rennell said.
"Without a doubt, I think we can improve on what we're doing, offering more products, more produce. There are a couple of little private companies which do online cake and patisserie sales and we're planning on teaming up with them as well."
The JobKeeper initiative combined with the fact that Mr Rennell owns the building the cafe is housed in helped tide the business over during the strictest stages of the lockdown.
The business has been able to serve up to 10 people inside from last week, when Queensland loosened restrictions, but the pandemic has inspired Mr Rennell to plan for a "revitalised" post-pandemic business that was more focused on being a market-style cafe.
"We're about to transition into markets, using the empty block we own next door to the cafe. So it'll be in our yard outside and called the Black Markets. There will be eight retailers, little stall holders ranging from organic fruit and veg, to plants, flowers and takeaway food. That's another layer of us opening up like we did before – it's part of our reinvention."
Ziba Fashion and Lifestyle
Business: Fast Fashion retailer with two stores in Darch and Inglewood, Perth, Western Australia
How they pivoted? Ramped up online operations and social media messaging, changed clothing lines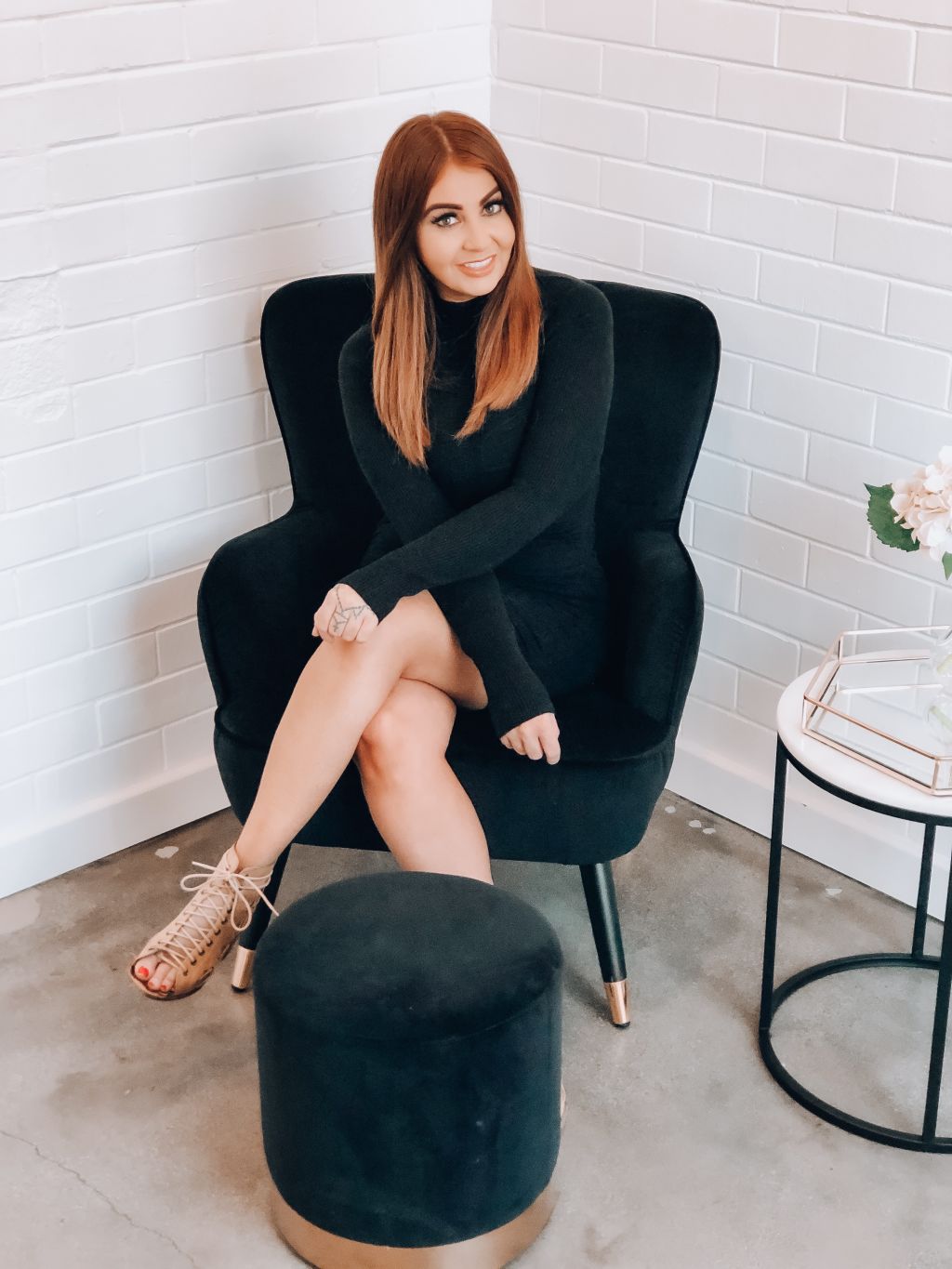 In Perth, fast fashion retailer Ziba Fashion and Lifestyle was forced to rely on its online store, after closing its two retail stores in response to COVID-19.
"Definitely, online has now taken off a lot more just through people being stuck at home," store founder Katherine Birchenough-Banjac said.
"We put 100 per cent more effort into our social media, predominantly Instagram. We worked really hard on that."
The pandemic also changed her buying patterns.
"Instead of stocking up on dresses that girls go out in, I changed my mindset around my buying to say, 'If we're at home, what would you want to wear?' So there's a lot more loungewear in the range at the moment."
Although turnover initially took a steep hit as the full effects of the pandemic set in, driving traffic to the online site and buying "isolation-friendly" stock has helped Ziba ride out the storm, as well as being able to access the federal government's JobKeeper payment, and reduced rents after negotiations with both of her landlords.
"I think initially people weren't focusing on clothing, they were focusing, with good reason, on the essentials," Ms Birchenough-Banjac said.
"It's also my responsibility as a small-business owner to adapt to facilitate buying in this climate, so for me it was all about what I can do to help my clients."
But despite the success of going online-only, Ms Birchenough-Banjac thinks retail stores are here to stay.
"Now that I've reopened one of shops in Darch [she plans on reopening the other in Inglewood on Friday, May 22], people have definitely come back in store," she said.
"There's definitely always going to be demand for both – you need both bricks and mortar and your online shop. I think in today's society people want to have the diversity of having those choices about where they can shop."
Herbivore
Business: Floral design business run for 20 years in Melbourne, Victoria
How have they pivoted? Introduced new products, offered free delivery
For Herbivore owner Luke Stone, brother of well-known chef Curtis Stone, the impacts of the COVID-19 lockdown were sharp and swift.
"We have contracts with all the major airlines for the business lounge flowers as well as being the florist for the Victoria Racing Club and Moonee Valley, so that work vanished overnight as did the wedding and event side of our business," he said.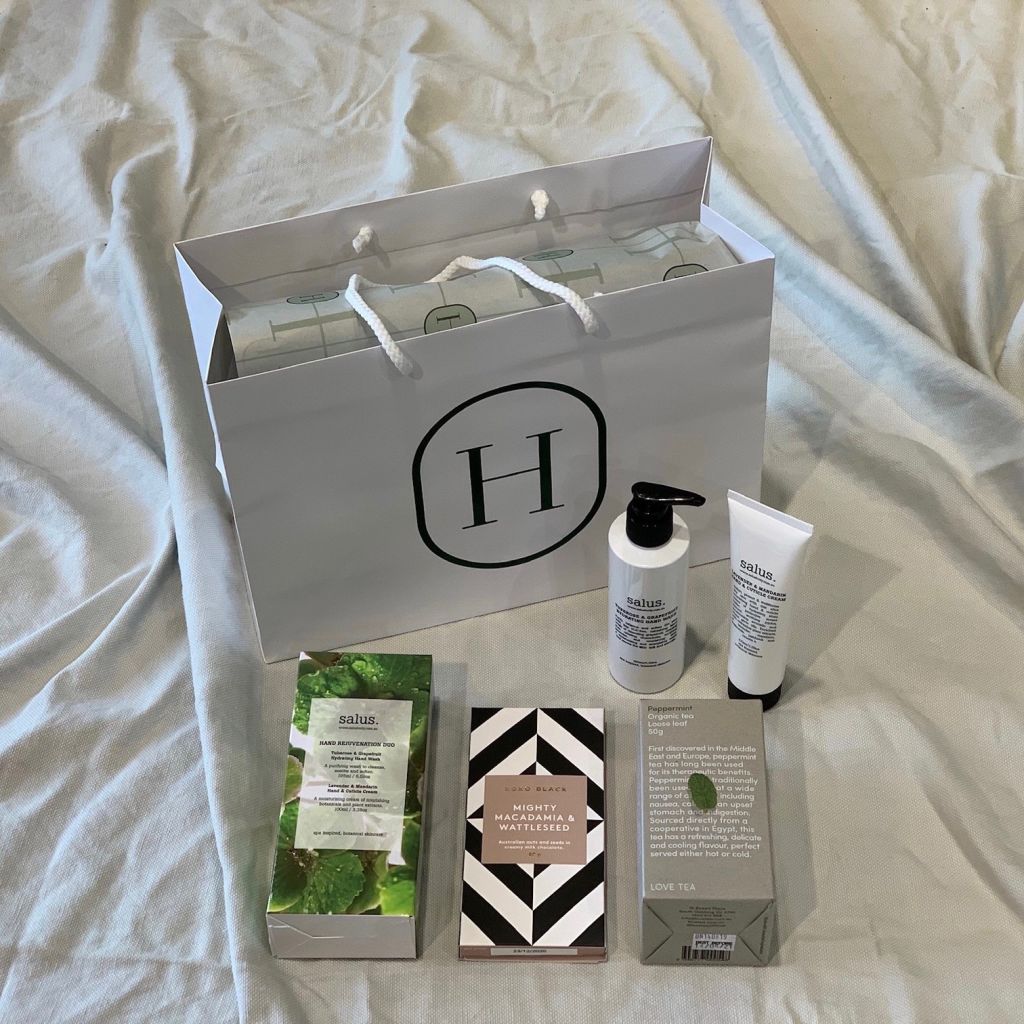 In order to realign the business to survive the economic downturn, Mr Stone developed new products that were positioned to cater for people stuck at home seeking comfort items.
"We've poured all our energy into online and retail sales offering fruit boxes and wellness packs in addition to our floral arrangements," he said.
The response has been so positive that Herbivore will continue offering the packs even after the pandemic is over.
"Absolutely, we've been able to expand our database of retail customers through the website, so I see retail as continuing to be a significant part of our business moving forward," Mr Stone said.
The reduction in road traffic in the weeks following the lockdown also meant that Herbivore could offer an improved delivery service for customers.
"We also took advantage of the reduced traffic on the roads to offer free delivery, which has really helped us survive," he said.
Mr Stone has experience adapting multiple businesses to withstand the COVID-19 downturn, both here and in the US.
He also runs restaurants Gwen and Maude in Los Angeles, as well as Georgie in Dallas, with his brother Curtis, as well as Curtis Stone Events in Melbourne.
"The responses of the governments in those three places have been really different so we've had to be really fluid in our thinking. In the USA we've gone from fine dining establishments to sending out delicious food with Uber Eats and Postmates.
"Here in Melbourne we look after [insurance company] Australian Unity and have been offering home delivery to all of their staff as well as teaming up with Perfect Events to cater some virtual dinners which has been fun.
"The bottom line is you just have to roll up your sleeves and do whatever you have to survive, but I'm confident we'll come through stronger than ever once we're through it."
[dm-listing-recommendation experimentname='below-content-listings' positiononpage='belowContent']
Keep up with Commercial Real Estate news.
Keep up with Commercial Real Estate news.