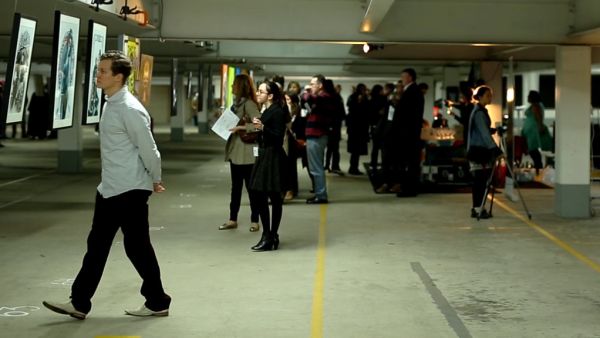 How some parking stations are being used when the cars have gone home
Car parks are huge expanses of valuable real estate that are often empty, but there is now a growing movement to use them during these down times.
Some are doubling as venues for art exhibitions, concerts, plays, business launches, pop-up bars, a farm, an ice skating rink and even – in a new pilot project launching in September – into shelters for the homeless.
"They're huge spaces on big concrete slabs that can easily be utilised for other functions when they're not being used," said Emilya Colliver, director of Art Pharmacy Consulting, which advises a range of businesses on art and culture.
"They can be venues for art, music, speakers, movie screenings, rehearsals, social events, and gardens and many have good rooftops with spectacular views that can be used as well. They're great ways to activate spaces that can be dark and uninviting and can sometimes feel dangerous, and bring in people and make them brighter and safer and much nicer places to be."
[dm-listing-recommendation experimentname='midcontent-listings' positiononpage='midcontent']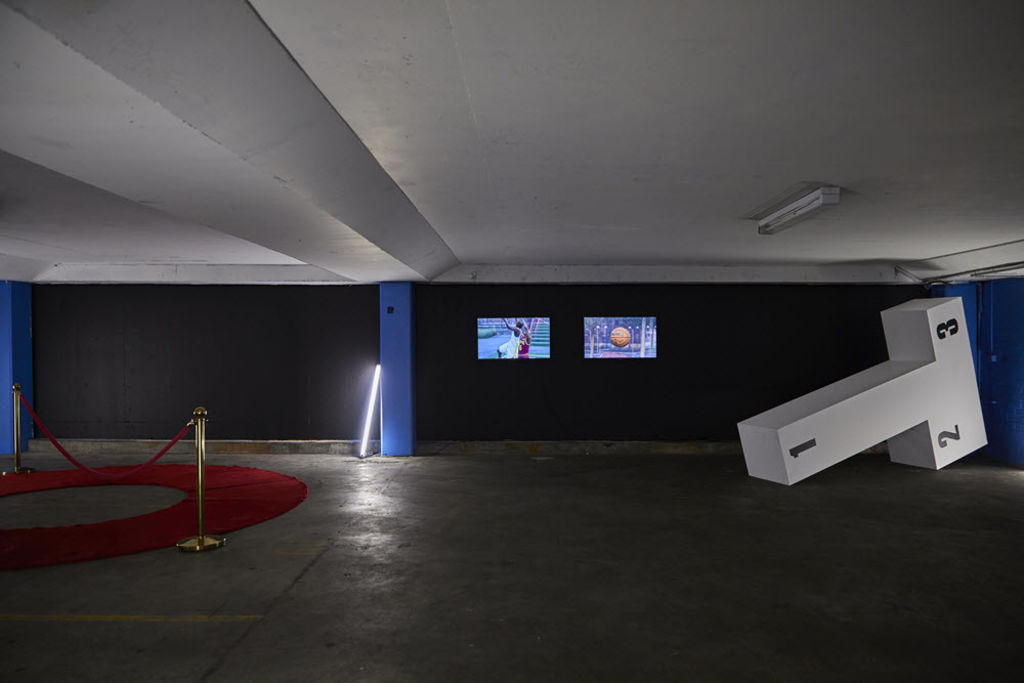 As vast areas in prime positions in cities with a high vacancy rate in off-peak periods, many believe these parking stations have enormous potential.
Australia's largest car-park operator Secure Parking is about to launch its own initiative, in partnership with charity Beddown–- which takes unused spaces and turns them into pop-up accommodation for the homeless – at one of its Brisbane CBD car parks at night.
If the trial goes well, the experiment could be rolled out across the country at some of its other 600-odd car parks.
"Beddown re-purposes car parks at night for homeless people with pop-up beds, shower facilities, hairdressing services and counselling, and it also helps for research about people sleeping rough," said Secure spokesman Andrew Sapir.
"We're starting it as a pilot but looking at rolling it out across Australia in our car parks."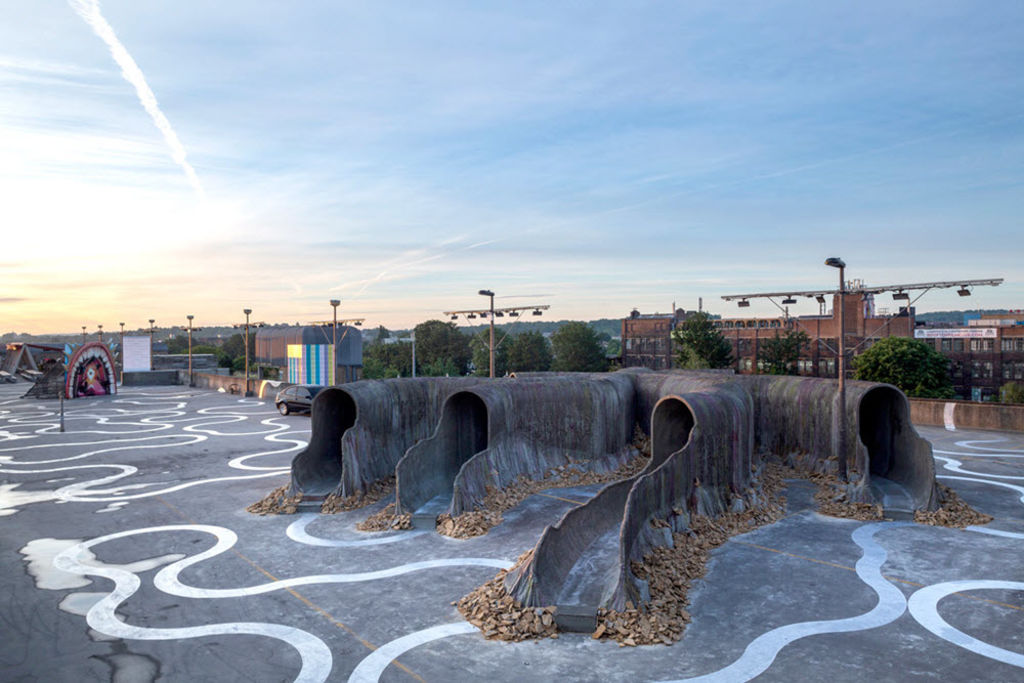 The industry in general is in favour of looking for alternative uses of car parking when not in demand. Stuart Norman, chief executive of Parking Australia, said: "From an industry point of view, we welcome the multi use of car parks, but obviously it comes down to some sort of agreement between the operators and the owners.
"There are some good ideas out there, but sometimes the arrangements can't be as flexible as some people think they could be."
Overseas, there are some headlining examples of alternative uses. In the UK, a group called Bold Tendencies is using the rooftop and three levels of a car park in south-east London to hold art exhibitions, concerts and a bar. In Paris, there's an underground farm in a car park using LED lights.
In the US, students in Atlanta found that of the 105 million parking spaces in the country – five for every car – at least half were vacant 40 per cent of the time and so they created 12.5-square-metre prototype homes out of car spaces in a car park, in a project called SCADpad.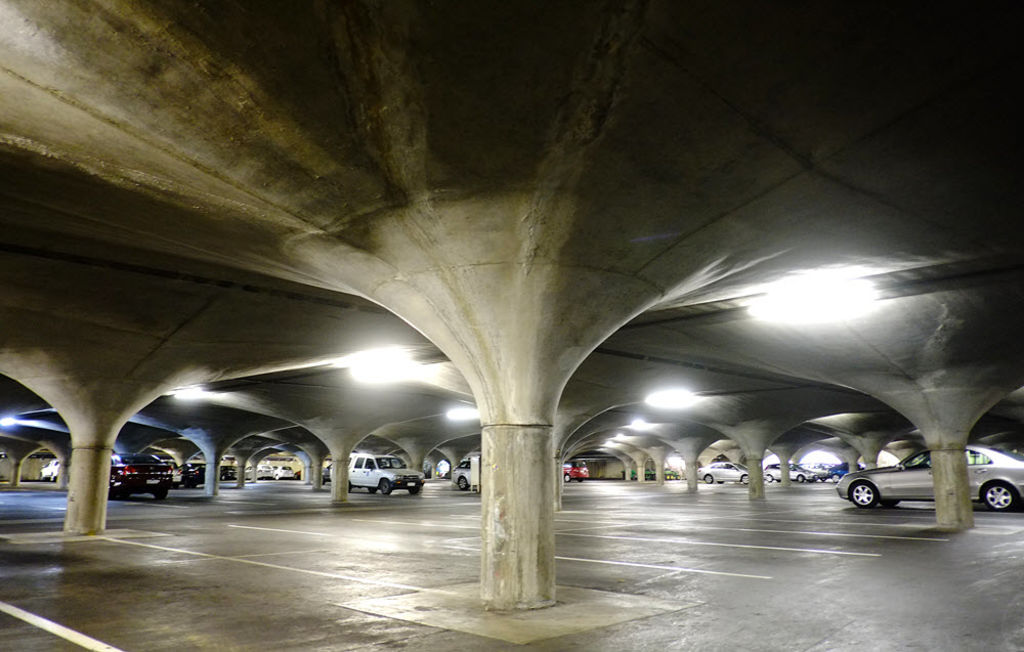 But Australia isn't far behind. In Melbourne, the rooftop of the Federation Square car park has been converted into a "Winter Village" until September 29, complete with an ice skating rink, igloos, bars and DJs.
In addition, the Melbourne Fringe Festival has used car parks around the city for art exhibitions and events, and Fitzroy's Rose Car Park has a bold graffiti installation curated by Graffix Creative to make the space much more colourful and pleasant for car parkers – and prevent unauthorised graffiti tagging.
Meanwhile, a Melbourne University underground car park, just named one of the top 10 most outstanding public architectural works of the last 90 years by industry group Cement Concrete & Aggregates Australia, has been used for movie shoots such as Lion, which was nominated for six Oscars, TV series such as MasterChef and fashion shows.
And then there's the Melbourne Skyfarm, built on 2000 square metres of rooftop car park overlooking the Yarra River.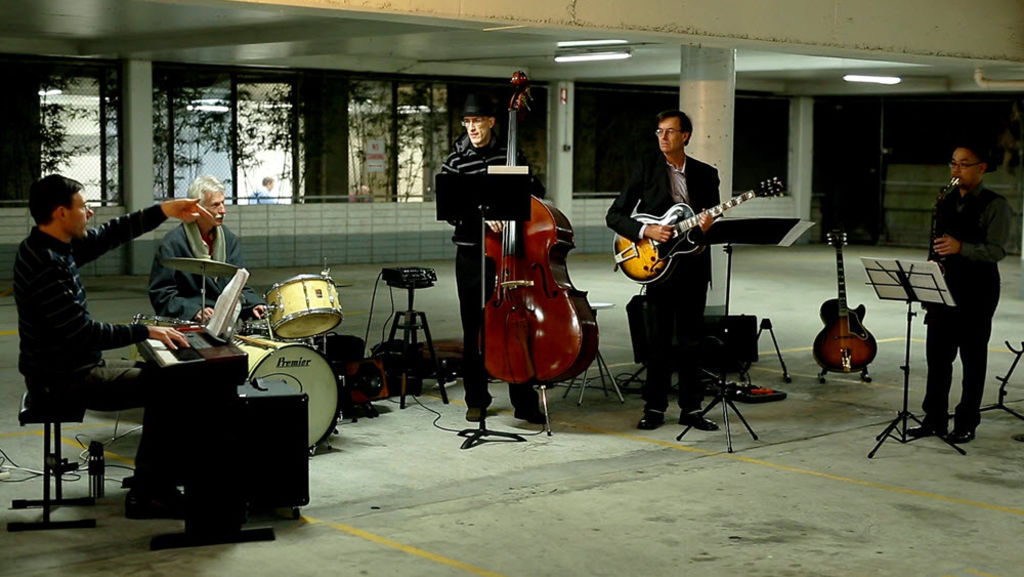 "The amount of space dedicated to car parking around the world is enormous – 30,000 square kilometres in Europe alone and 25,000 square kilometres in the US," said director Brendan Condon. "Often, it's super-premium space right in the heart of the city and all that concrete and steel creates a heat island effect that makes cities one to 3°C warmer than the countryside.
"We're now also seeing the rapid disruption of the transport industry, with autonomous and self-driving vehicles and car-sharing platforms. So there are huge opportunities to re-purpose roofs and spaces and it's happening around the world."
To open in late 2020, the Skyfarm, as well as being a working farm growing produce for the local community, will include cafes, bars, event spaces, a kids' playground and a learning hub. It's already been conducting experiments in vacant car spaces below, too, growing 150 kilograms of produce on a single space in just five-and-a-half months.
"There's so much you can do with car parks," Mr Condon said. "The only limit is your imagination."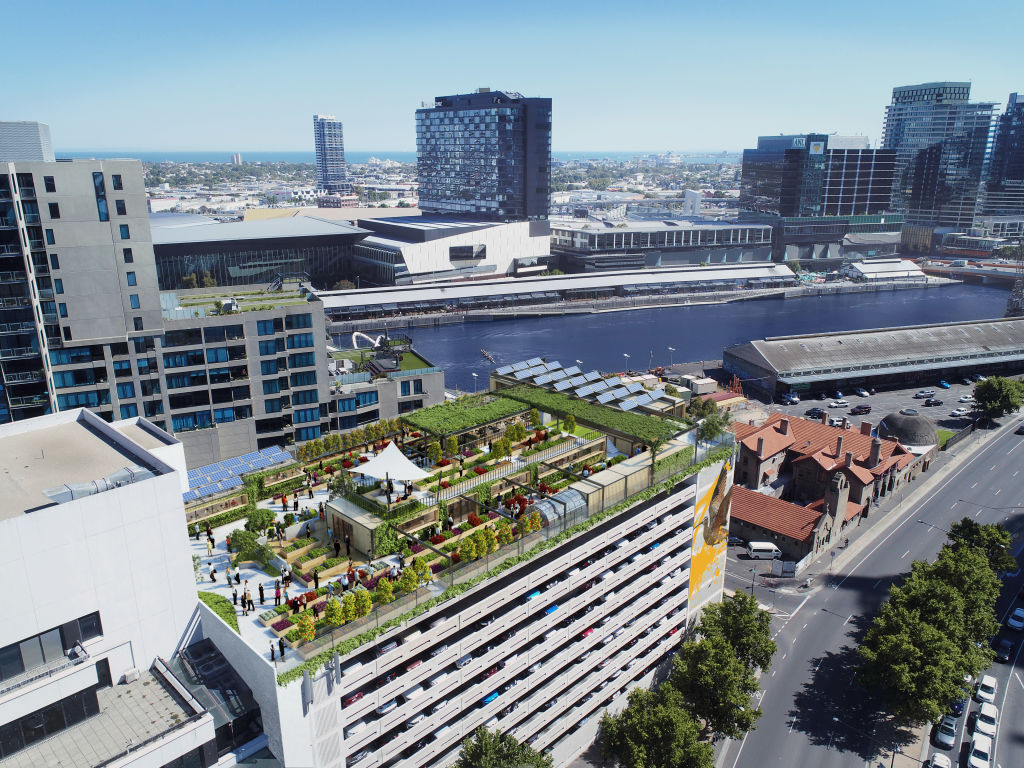 In Sydney, there's plenty of activity, too. Ms Colliver has just been approached by some car park owners about installing art or holding events in car parks, and feels that they can be a valuable source of extra revenue, or a great community service for locals.
Over nine years, for instance, Sebastian Goldspink of the artist-run initiative ALASKA Projects held more than 160 art shows in the underground Kings Cross Car Park, starting out of frustration that young artists had few affordable places to show their art.
"The car park was really amenable to the idea because they were concerned particularly about females using the car park and being scared of the lower levels," he said. "So they thought that having an art show there might make the car park more pleasant and attract more people."
The scheme worked well for the artists, collectors and Alaska, who ended up taking shows interstate and then to New Zealand and the US. Some really significant artists took part, too, including Angelica Mesiti, representing Australia at the 2019 Venice Biennale, award-winning artist Nell, Sarah Contos and Tom Polo.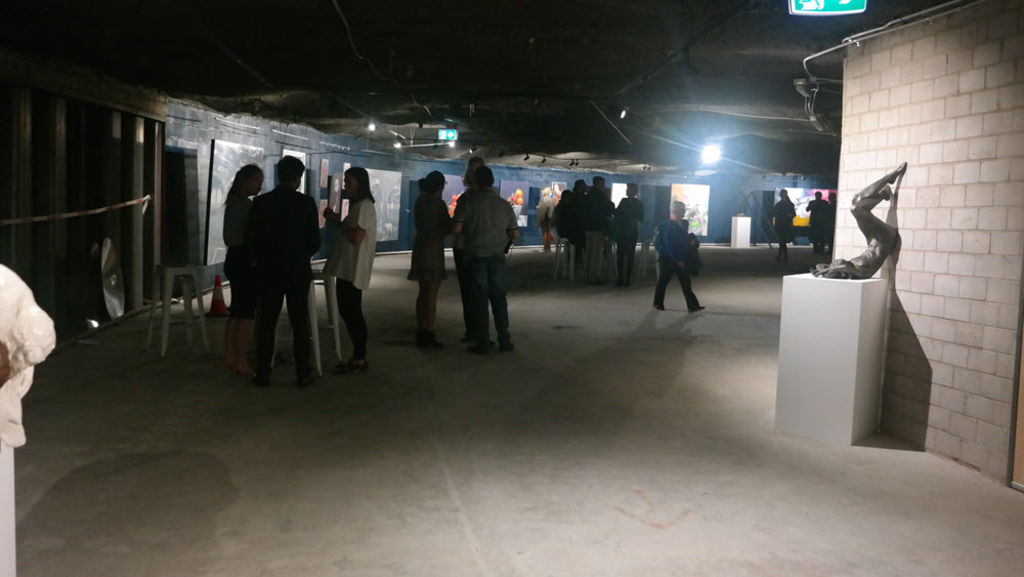 A film program was also held at the car park in conjunction with UTS, as well as a performance program and two symphonies performed there.
"You'd have 500 people all cordoned off from where people were parking their cars, and then the parkers would come and check out the exhibitions too," said Goldspink, now creative producer at the National Art School. "It's very expensive real estate and could be much better use as dual purpose."
In Sydney's city centre earlier this year, Dexus' car park at 175 Pitt Street was transformed into a New York-inspired underground venue to house the Tiffany & Co. Sydney flagship opening after-party event, with the entire car park repainted in the famous Tiffany blue.
In North Sydney, not-for-profit start-up Artesian combined with Wilson Parking to provide art exhibition space in the Ward Street Car Park, with shows chalking up great attendances and sales, and having a jazz band perform on a couple of occasions. They then held another exhibition in space under the Opera House providing the ventilation for the double-helix car park.
"That achieved everything we were hoping for," said Artesian's Morgan Workman. "It went well and the publicity for it was amazing.
"Often operators want to get people into car parks at weekends and discount parking, and this is a positive way of bringing people in. I would like to think that maybe we could do more next year."
[dm-listing-recommendation experimentname='below-content-listings' positiononpage='belowContent']
Keep up with Commercial Real Estate news.
Keep up with Commercial Real Estate news.