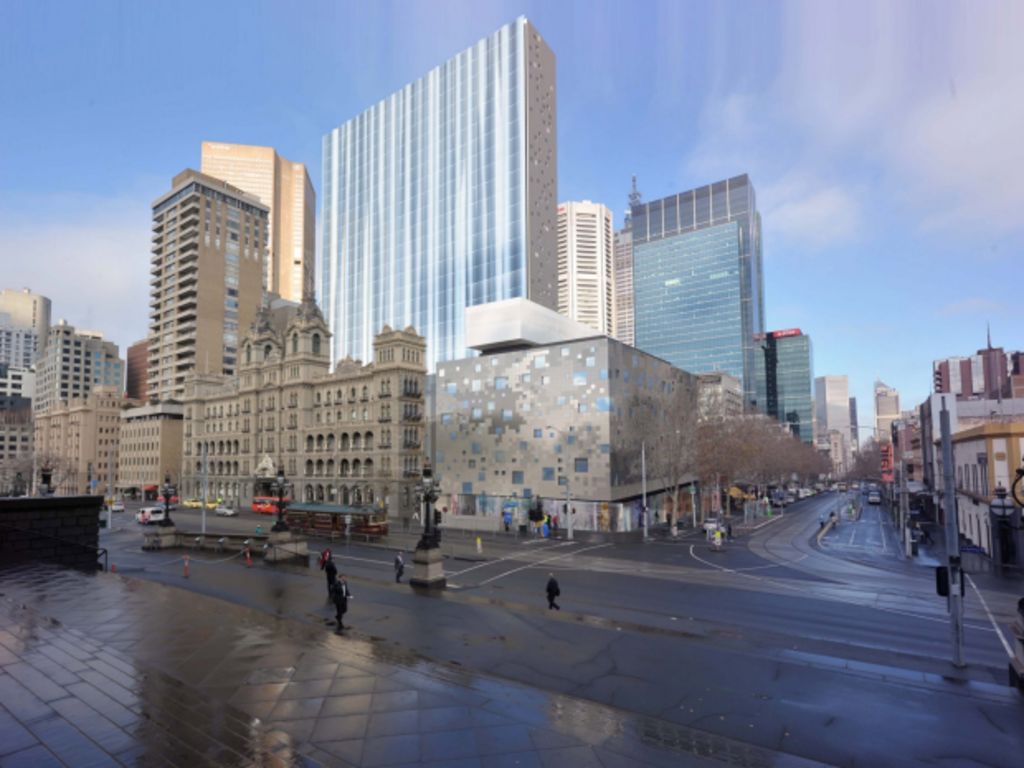 Hotel Windsor tower given green light by planning tribunal
The owner of Melbourne's Hotel Windsor has won a bitter battle to build its controversial 93-metre-tall tower, after VCAT overturned a decision by Planning Minister Richard Wynne not to extend the project's permit.
In an embarrassing decision for the Andrews government, the Victorian Civil and Administrative Tribunal has rejected its reasons for the refusal and given Halim Group until March 2020 to complete its $330 million revamp.
The tribunal's deputy president, Mark Dwyer, said he disagreed with the minister's claim that the developer had been given enough time to construct its tower, first approved in 2010, saying it ignored the commercial realities of planning for complex major projects and delays in obtaining heritage permits.
"In my opinion, the current impasse between the hotel and the minister needs to be broken," Mr Dwyer said.
Mr Dwyer said his decision was probably the Halim Group's "single chance" to move forward with the development, which had been drawn into a lengthy political saga.
In 2010 the Brumby government granted a permit to demolish part of the Victorian hotel and build the 26-storey tower at rear of the site opposite Parliament House.
The planned redevelopment of the Hotel Windsor can now go ahead. Photo: Supplied
Earlier that year a leaked email from the office of then-planning minister Justin Madden revealed a plan to run  a sham public consultation in order to justify the rejection of the project.
New planning controls were later temporarily introduced by former planning minister Matthew Guy – and then permanently introduced by the current government – making it impossible for Halim Group to reapply for a permit as the new rules restrict any fresh development to 40 metres.
Halim Group said they would be forced to close Australia's last surviving grand 19th-century city hotel if the project was not approved.
On Wednesday the hotel's director, Adi Halim, said he was delighted that the Windsor could be brought back to its original glory.
"We always had faith that any fair and independent decision-maker would recognise the huge community benefits from saving the Windsor," Mr Halim said.
"The Windsor project passed all the heritage tests at the advisory panel and Heritage Victoria.
"It has only been the politicians who tried to block the project.
"Both sides of politics supported the project at first, then changed their mind for reasons that remain a mystery."
He said the hotel would close "later this year" in order for construction to begin, meaning many staff will be at least temporarily out of a job.
"A small number of staff will be retained for training in world's best hotel practice as we prepare for the reopening," Mr Halim said.