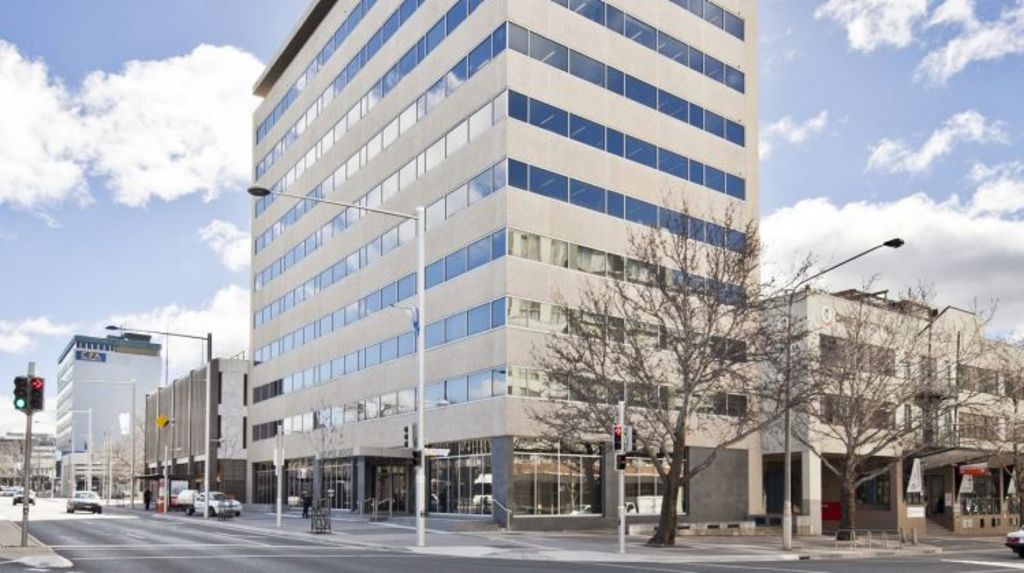 Hotel slated for London Circuit's Eclipse House
A $13.5 million sale on London Circuit will pave the way for a 153-room hotel in the heart of the CBD.
Eclipse House, an 11-storey building positioned directly opposite the ACT Legislative Assembly, was sold to local property investor, Zapari Group, for $13.525 million.
Zapari Group managing director Nicholas Skepev said the company had plans for a $40 million adaptive re-use project that would incorporate a basement car park, restaurant, bar, retail space and 153-room boutique hotel.
The building's prime position on the corner of Akuna Street is on the proposed light rail route and close to the Canberra Centre.
Number 197 London Circuit was sold via expressions of interest through Colliers International's national director of capital markets Tim Mutton.
Mr Mutton said the asset attracted nine bids from buyers as far away as China, however it was ultimately sold to the local company.
The 6600-square-metre office building is tenanted by the ACT government's Department of Territory and Municipal Services until November 2016, with a five-year option for lease renewal.
"Should the tenant vacate in November 2016, we could have the project completed as early as November 2017," Mr Skepev said.
"The building is in great condition. As a developer it is easier to knock it down and start again, but we need to be environmentally conscious and set an example."
Mr Mutton said the transaction of Eclipse House, along with last year's sale of 20 Allara Street, would contribute to urban renewal in the city.
The city had an office vacancy rate of 14.9 per cent in the second half of 2015, which placed it third behind Darwin and Perth.
Mr Mutton said this was due to a strong demand for A-grade office space and a high volume of government tenants who require a minimum 4.5-star NABERS energy rating.
Eclipse House has a NABERS rating of 3.5 stars.
"Canberra has one of the youngest and most environmentally friendly office pools in the country and that puts pressure on the older buildings," Mr Mutton said.
"It's good news for the CBD when the older buildings are regenerated."