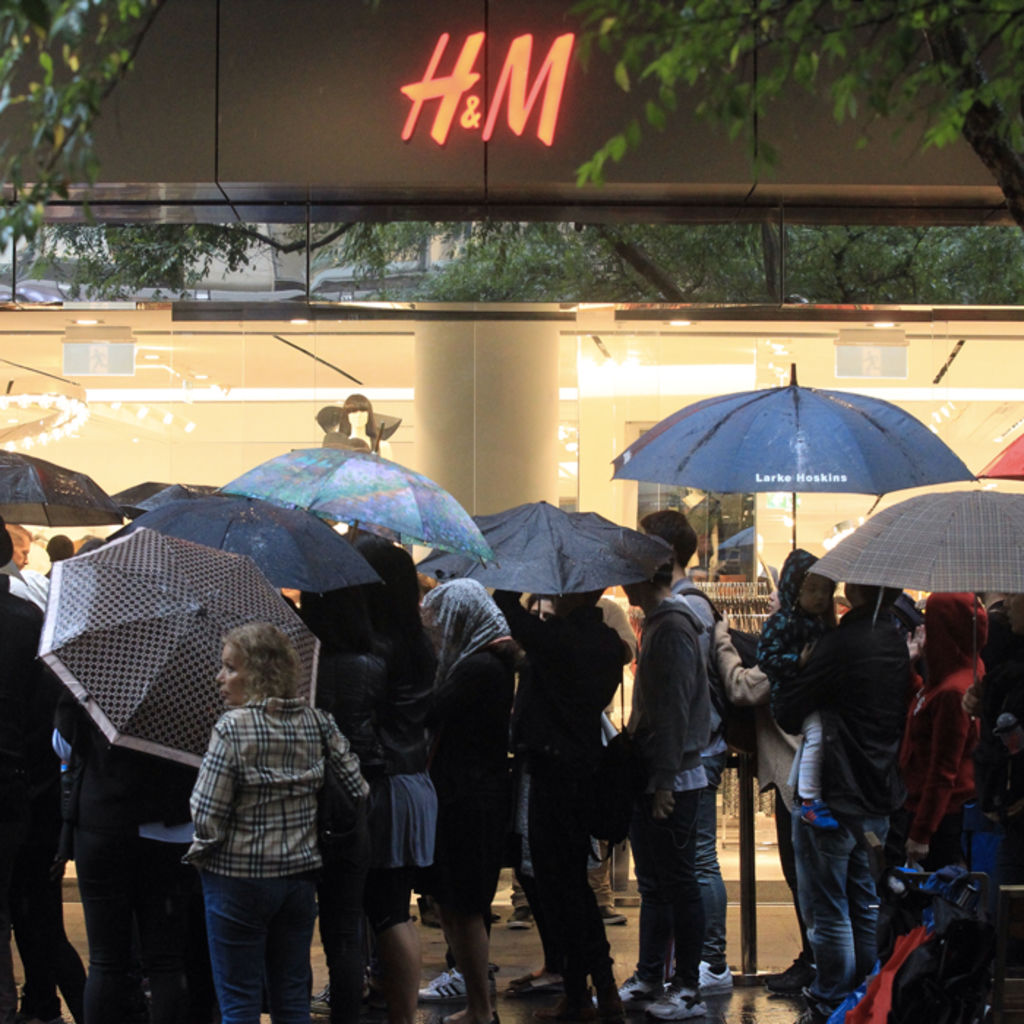 H&M celebrates two-year Australian anniversary
H&M Australia has turned two and by all accounts is the jewel in the Swedish empire's crown.
Having opened its first store in Melbourne's former GPO with almost rock-star hysteria in April 2014, the group has nine locations with plans to double that by the end of this year.
H&M is the second largest retail brand in the world, specialising in the fast fashion sector. Like rival Spanish-based Zara, it burst onto the local scene and has set the bar high for domestic fashion retailers.
Hans Andersson, the head of H&M Australia, who has been working on establishing the brand in Australia for the past five years, says it has a been a "fantastic" reception from customers, landlords and staff.
He said that the GPO opening had "overwhelmed" the group and the growth has not subsided as it spreads across the country.
It has also been a steep learning curve entering a very competitive retail sector.
"We have had a fantastic two years, the three flagship stores have traded very well, across women's, men's and children's wear and the homewares and we see a lot of expansion opportunities in Australia," Mr Andersson said.
"The rate of growth has also been tremendous. In Germany, for example, we have 400 stores but we are still waiting for a flagship store. In Australia we are already established at the GPO in Melbourne, Pitt Street Mall and Queen Street, Brisbane."
The opening H&M's Pitt Street Mall store in October 2015. Photo: Peter Rae
The appetite for the international brand has been replicated at the tills.
In the first accounts H&M Australia posted a net profit of $3,831,000 for the financial year ended November 30, 2015, a turnaround from the loss of $1,475,000 recorded in 2014.
It was the first ever profit for the Swedish department store in Australia. Sales for 2015 almost tripled, rising to $161,940,000 in 2015 against $67,680,000 in 2014. Gross profit more than doubled to $111,370,000.
"We always have to try harder with better offerings as there are a lot of good retailers in Australia," he said. "But we have kept to our model of fast turnover to keep the stock fresh."
Despite Mr Andersson's optimism, Australian retailers have been battling subdued consumer confidence as doubts and uncertainty about the local and global economy linger.
National retail sales data released by the Australian Bureau of statistics on Tuesday showed that sales for department stores rose 0.4 per cent in February on a seasonally adjusted basis, part of a generally subdued month for retailers around the country.
Among the states, the overall retail picture was more varied, with Victoria (0.4 per cent), NSW (0.2 per cent), South Australia (0.3 per cent) and the ACT (1.0 per cent) showing gains in the month on a seasonally adjusted basis.
In the coming months, H&M will spread its wings to the suburbs with the opening at the GPT-owned Charlestown, Newcastle in July, Mirvac's Broadway in Sydney and Westfield Bondi Junction August.
According to Mr Andersson, the only constraints are finding the right locations and demographics.
Mr Andersson said a range of initiatives will be launched in the coming week including a Conscious line, which are clothes made from organic and recycled fabric. It also has its garments box, where anyone can drip off clothes for recycling and get a voucher for a store.
H&M is in constant touch with its manufacturers and has a transparent and strict code of conduct and ethics.