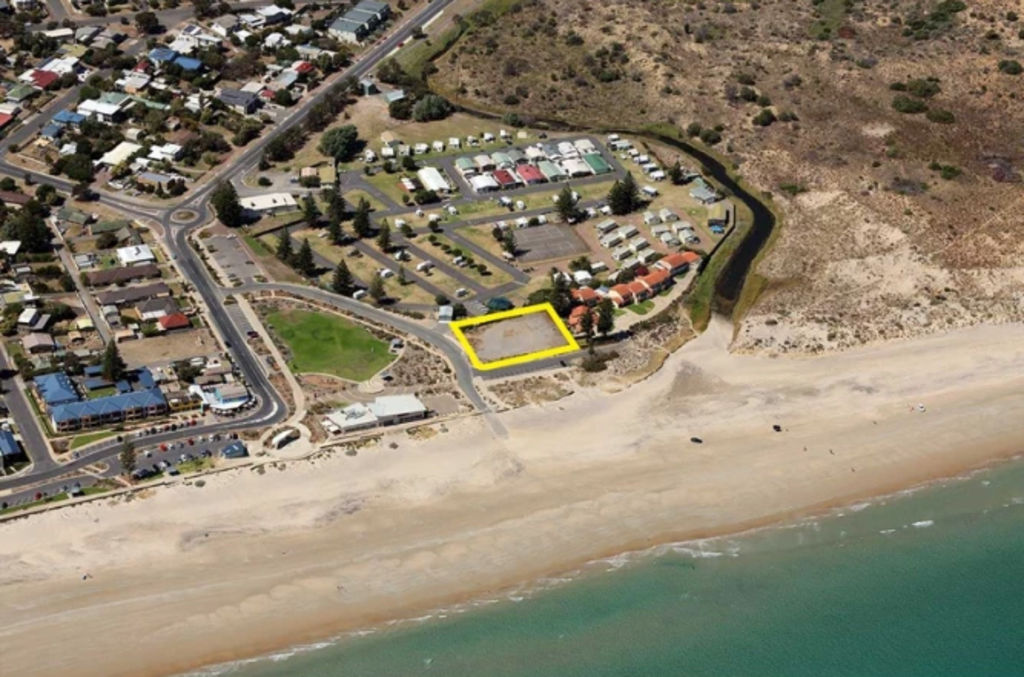 Historical Adelaide beach suburb site tipped to pique developer interest
A landmark development site in a historical seaside suburb of Adelaide is expected to generate plenty of interest from developers.
The 1568-square-metre beachfront land at Moana, about 36 kilometres south of the city, has development approval for six three-storey townhouses, two apartments and a cafe by architects Woods Bagot.
Artist's impression of development proposal at Moana, south of Adelaide. Photo: CommercialRealEstate.com.au
The site is one of only two properties along the Moana Esplanade with zoning allowing for a high-density mixed-use development of this type, according to property agent CBRE.
Moana was used for farming in the 1840s and became a popular holiday destination in the 1920s.
The suburb has one of the few remaining sections of the Adelaide coastline where cars can legally be driven and parked on the beach.
Aerial view of Moana property for sale. Photo: CommercialRealEstate.com.au
CBRE's metropolitan investments team of Harry Einarson and Ben Heritage are negotiating the sale.
Mr Einarson said the site's position in a developing residential and tourist hub, as well as its close proximity to the CBD via the Southern Expressway, would be key selling factors.