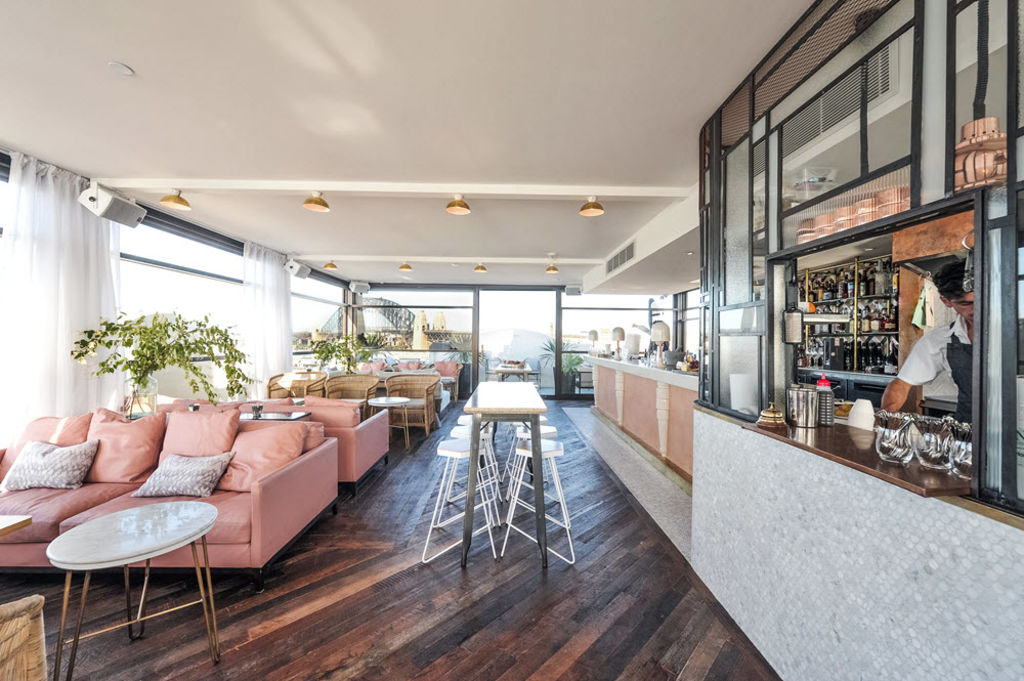 High rollers to bid for $30m Hotel Palisade
High net worth investors and hotel operators are expected to tussle for the landmark Hotel Palisade at Sydney's Millers Point, which has been tipped back on to the market with expectations in excess of $30 million.
Mr Sapsford spent more than $5 million restoring the 1915-built property – once the tallest building in Sydney – into a boutique hotel and public bar, after having stood vacant for eight years.
In November the Hotel Palisade unveiled its crowning jewel when the Henry Deane rooftop bar and restaurant, named after the engineer who electrified the city's tramway system, opened to guests with some of the city's best views.
The hotel was bought by the current owners in May last year. Photo: Supplied
Mr Sapsford is now reluctantly selling the Hotel Palisade due to personal reasons, with John Musca and Peter Harper of JLL Hotels & Hospitality Group appointed to market it internationally.
Mr Musca said the owners had received numerous approaches from high net worth investors prior to putting the property on the market.
'One of a kind'
"It's the most spectacular asset I have ever had the privilege of representing, and anyone who has ever been to the Henry Deane rooftop bar comes away literally speechless at the Harbour Bridge, Barangaroo and city views – it's a one of a kind outlook that can never, ever be built out," Mr Musca said.
Built just over a century ago by the Sydney Harbour Trust, the hotel was the place where many diggers had their last drink in Sydney before getting on a boat to Gallipoli.
It stands in one of the most historic parts of Sydney close to two of the city's oldest pubs the Lord Nelson Brewery Hotel and Hero of Waterloo Hotel and the Millers Point terrace houses, currently being sold off by the state government to wealthy occupiers and investors.
Mr Harper said the Hotel Palisade represented a trophy asset for international owners and would also be sought after by a range of domestic and offshore hotel groups and hospitality operators as a "highly publicised boutique addition" to their portfolios.
A night at the Hotel Palisade starts from $280. Mr Musca said the hotel had been opened less than a year, but was already making "a lot of money".
Its listing comes amid a strong market for trophy leisure properties with the IPO-bound Dixon Hospitality Group snapping up the NSW assets of the collapsed Keystone Group this week, including The Winery in Surry Hills, Bungalow 8, Cargo Bar, Chophouse Sydney, and Kingsleys Woolloomooloo.