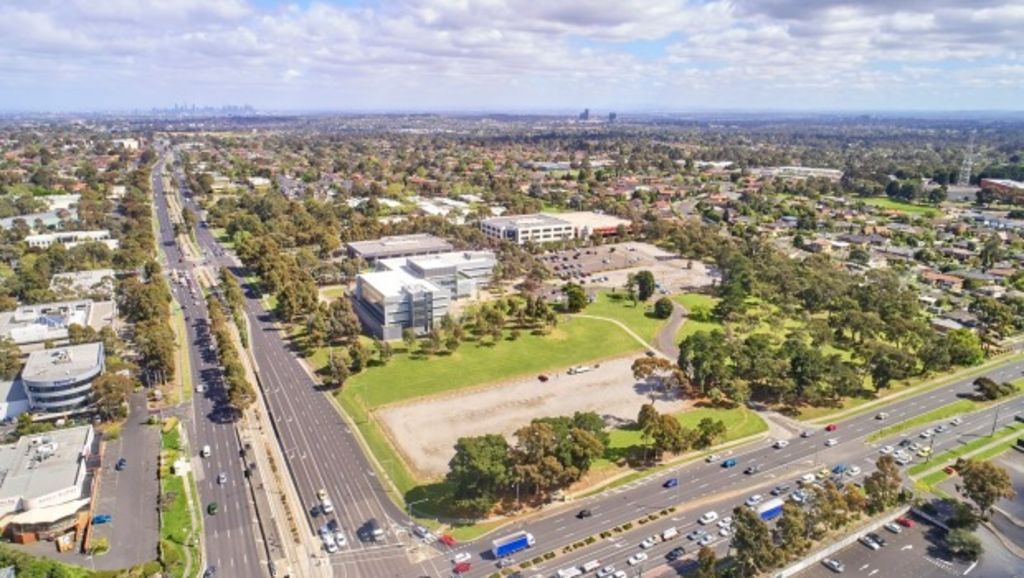 Hewlett Packard sells Melbourne campus building on 3.6pc yield
Computing giant Hewlett Packard has sold its Melbourne campus site for about $88 million on a yield of just 3.6 per cent.
The 5.68-hectare site at 353-383 Burwood Highway in Forest Hill in Melbourne's eastern suburbs represents a prime mixed development opportunity.
It also brings in passive rental income from a modern, three-level office building that is fully leased to HP (whose lease expires in 2023) and other technology-focused tenants.
The buyer was a private local developer-investor group with ties to China.
With flexible commercial one zoning, the project could incorporate medium and high-density residential development alongside the existing commercial building. Median house prices in Forest Hill are more than $1 million.
The sale is part of a global program by HP to realise the value across more than a half a dozen of its properties including its 3.43-hectare Rhodes campus in Sydney, which is still on the market.
It follows other major corporates like inner-city car dealerships and Australia Post, who have been recycling capital out of surplus real estate.
Both of HP's Australian properties were put up for sale last October with expectations they could bring in about $180 million combined.
HP was contacted for comment, but had not responded by the time of publication.
The sale was negotiated by Julian White, Mark Wizel, Lewis Tong, Scott Orchard and Kiran Pillai from CBRE, who also declined to comment.
The Melbourne campus is in a major residential growth area and surrounded by the strong suburban office markets of Forest Hill, Glen Waverly, Burwood and Vermont.
In September, the private business arm of Teo Tong Lim, group managing director of Singapore's Tong Eng Group, bought the headquarters of the Country Fire Authority within the Tally Ho business park – opposite the HP campus – for $18.08 million.
Close by are the campuses of Deakin University, Emmaus College, Forest Hill College, Wesley College Glen Waverley campus and Caulfield Grammar Wheelers Hill campus.
"The eastern corridor of Melbourne is under constant pressure by demand for a range of residential accommodation types, evidenced by continual unprecedented median house price growth," CBRE said as part of its marketing campaign.
"For Hewlett Packard, the process provides an opportunity to monetise under-utilised assets to allow for reinvestment back into the business," said Kelwyn Teo, senior director of CBRE's structured transactions and advisory services team who is handling the Sydney sale.