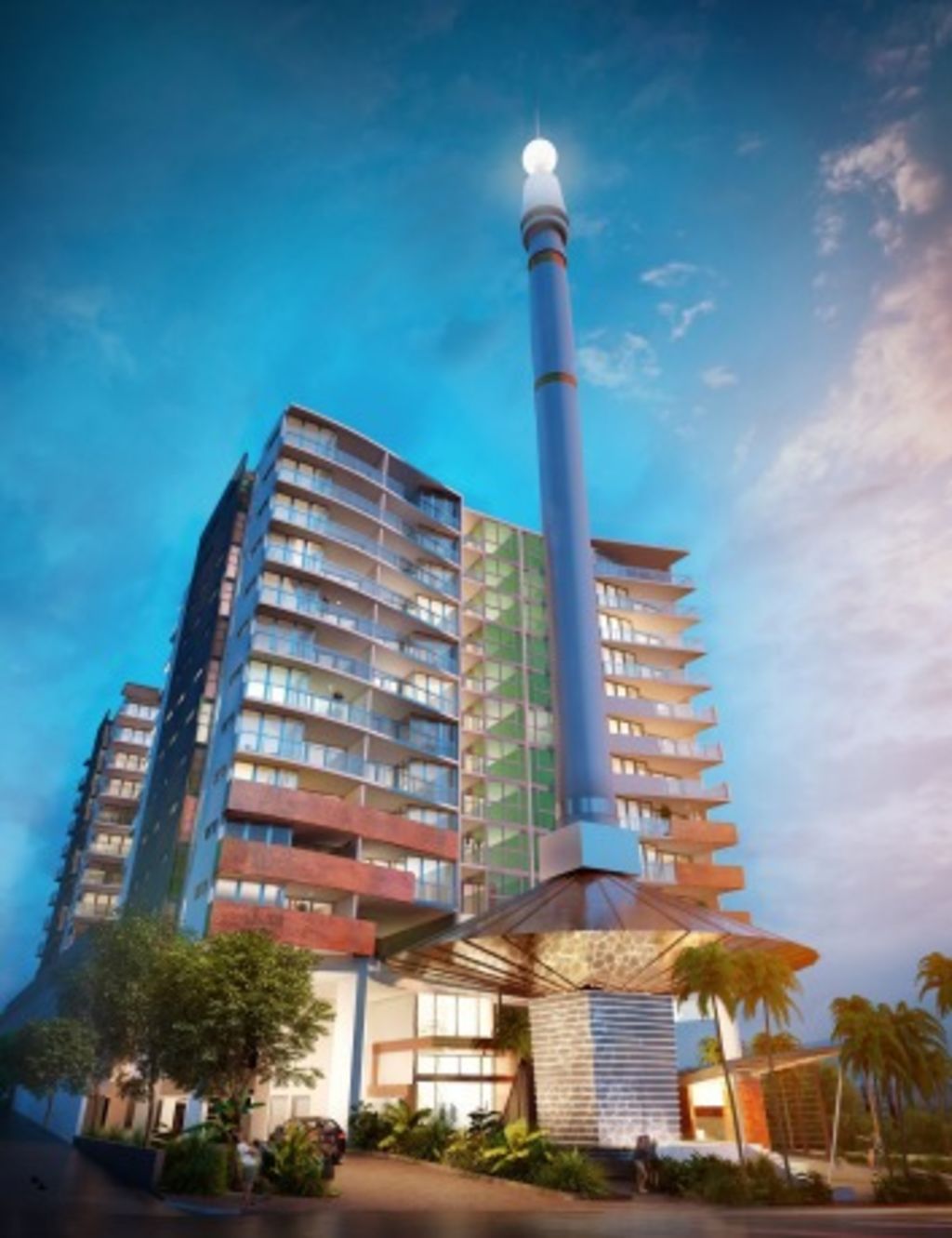 Heritage-listed Skyneedle to be focal point of new Brisbane development
Brisbane's iconic Skyneedle is set to be a key feature of a new $125 million residential development in South Brisbane announced on Saturday.
The 88-metre heritage-listed Skyneedle, which was formerly owned by hairdressing entrepreneur Stefan Ackerie, will be refurbished as part of a Pradella property group development that will include two towers and 200 apartments.
The sky-high sculpture that was saved from being transported to Tokyo's Disneyland more than 25 years ago by Mr Ackerie, is now poised to stand at the forefront of the new Skyneedle apartments.
Pradella director Kim Pradella said the Skyneedle will be central to the project's design.
"Paramount to the design is the sculptural tower, which will be the focal point of the new development and continue to stand tall in Brisbane's evolving skyline," Mr Pradella said.
He said the sculpture would remain in its current location, with development working around it.
"The design of the development has been tailored around the Skyneedle to ensure it is the hero feature of the new complex," he said.
He said the iconic landmark will be a drawcard for buyers.
"We are privileged to have the opportunity to transform a Brisbane icon into a world-class residence that will attract buyers from Australia and beyond," he said.
"We are committed to ensuring this landmark will be enjoyed by local residents for years to come.
"After all, not many people can lay claim to having an 88-metre heritage-listed sculpture in their own backyard."
One-bedroom apartments are set to hit the market from $415,000 and two bedrooms will start at $545,000.
Construction of the project's stage one is set to commence mid-2016 with 110 one- and two-bedroom apartments across 11 levels.