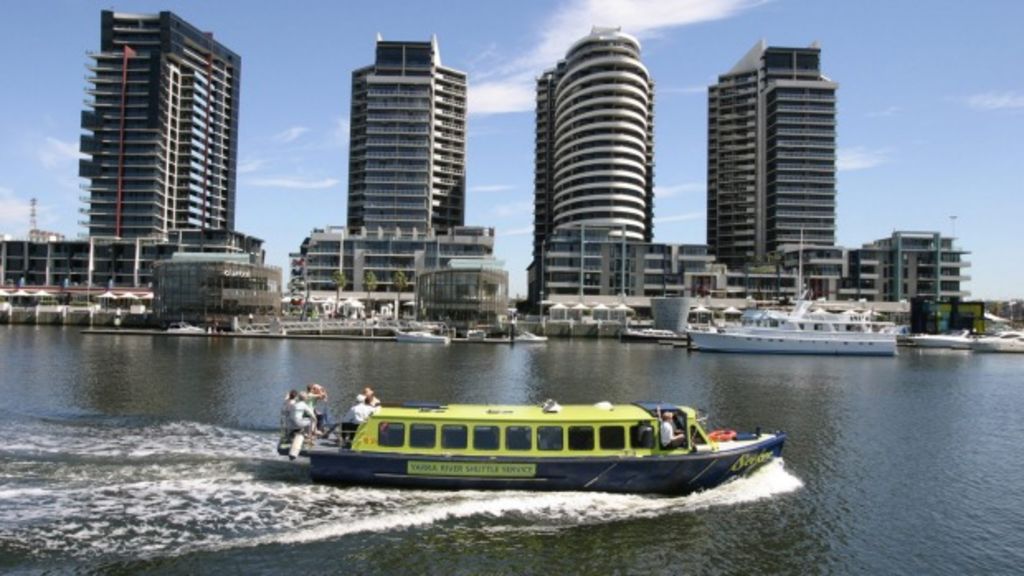 The heart of the Melbourne CBD shifts west towards Docklands
The centre of gravity in Melbourne's CBD is moving west.
The shift has been a long time coming but has reached such scale that the commercial heart of Melbourne is now somewhere in the final blocks of Collins Street before it extends into Docklands.
And the claim is backed up by numbers. Much of the reweighting is due to the development of the Docklands precinct around the Southern Cross station on Spencer Street.
Some 540,000 square metres of office stock has been developed or is under construction in that precinct, according to JLL figures.
The sheer amount of that new corporate estate has moved the mid-point of the city's office market to the Collins Street block between William and Queen streets, on the JLL analysis.
Once known as the western end of Collins Street, it's called, with increasing relevance, the mid-town.
In the same block, closer still to Southern Cross and Docklands, Lorenz Grollo is moving quickly on a $100 million redevelopment of the forecourt of of the iconic Rialto Towers.
And in the final block of Collins Street on the old city grid, Investa picked the trend early, with its $460 million project at 567 Collins Street, whose tenants include Corrs Chambers Westgarth, Jemena, Regus.
Across Spencer Street and into Docklands, more mega projects are taking shape. Mirvac has another project, while Lendlease is developing the $2 billion Melbourne Quarter and Lang Walker's $2.5 billion Collins Square is well underway with a suite of office towers.
"We knew that the Southern Cross precinct had arrived as a destination of choice and had clearly started to become part of the Hoddle Grid when KPMG and Maddocks Lawyers made their decision to commit to Collins Square in 2013," said JLL's managing director in Victoria David Bowden.
"Few thought at the time that professional services companies of that calibre would make the decision to locate themselves west of Spencer Street."
Formerly at Investa, Mirvac's new commercial and industrial head, Campbell Hannan, is no stranger to the emergence of Melbourne's western end.
Not surprisingly he adds the significance of Southbank – where Mirvac topped out another project recently – to the thesis. That southern pull and the westward push combine to make Collins Street the key spine for the city's commercial market.
"There was a time seven or eight years ago where there was a view that Melbourne was developing away from Collins Street. Now more than ever it really is the favoured address.
"The one challenge still in Docklands – with the exception of Collins Square – is that there is a dearth of the retail opportunity which really opens up the precinct to people other than those in the office buildings."