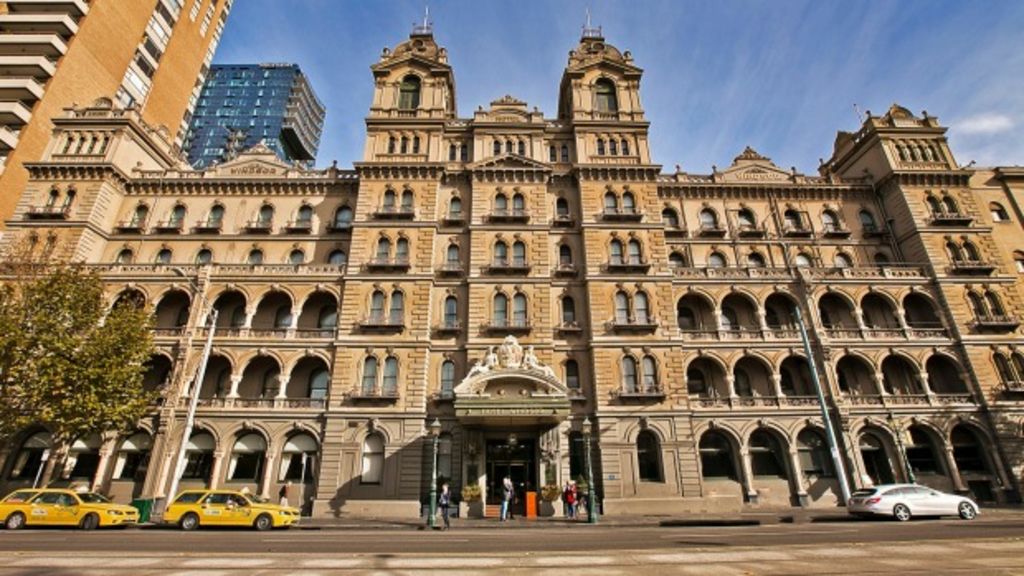 Government told Windsor Hotel owners to build without 'lawful' permit
Government officials encouraged the Windsor Hotel to start building its controversial tower extension, even though they knew it could not be finished within the permitted time, a planning tribunal has heard.
The hotel's owner, the Halim Group, is appealing a decision by Planning Minister Richard Wynne not to extend its planning permit to complete the $330 million redevelopment of the 19th-century building on Spring Street.
But Susan Brennan SC, acting for the minister, said the developer had "close to three years" to begin work on the 93-metre tower under the existing planning permit, which runs out in January next year.
An image of the proposed redevelopment. Photo: Supplied
"There is an air of missed opportunity that now attends the saga of the redevelopment of the Windsor Hotel," Ms Brennan said.
Since the original permit was issued in 2010, the planning rules for the area have changed, restricting any new permits to a height of 40 metres.
In the hearing on Monday, Chris Canavan QC for the Halim Group said it had been inferred by the minister that they should precede with major building works, as the government would later approve an extension if the project was already well underway.
An audio recording was played of the minster telling ABC radio's Jon Faine: "There is not a project anywhere in this city where it has been half completed where a government wouldn't have extended it".
Mr Canavan also read out a file note in which a planning department official said there was no precedent for refusing a permit mid-construction. He said a similar letter was received from Heritage Victoria executive director Tim Smith with the "unstated premise … that were was no legal or practical bar to commencement of works even though we did not have a viable or lawful period to complete the permit".
But Brae Sokolski, chief investment officer of financing consultation group MaxCap, said it was impossible to begin work because no bank would loan money without a planning permit to cover the entire length of construction.
"It's not fundable. Full stop," Mr Sokoliski told the hearing.
A permit extension was granted to the Windsor Hotel in 2012, but two later applications were knocked back by the government, most recently due to new planning rules for the Bourke Hill precinct, the belief that the time allocated for construction had been sufficient and a lack of progress in the development
Ms Brennan said although the Windsor had a contract for $6 million in early works, this was far from complete.
"In truth, one can hardly tell this is a site that is under construction at all. This is not a situation where they are three quarters done and just need a little time."
The Halim Group is seeking a permit to finish construction by about September 2019. A decision by VCAT deputy president Mark Dwyer is expected within four weeks.