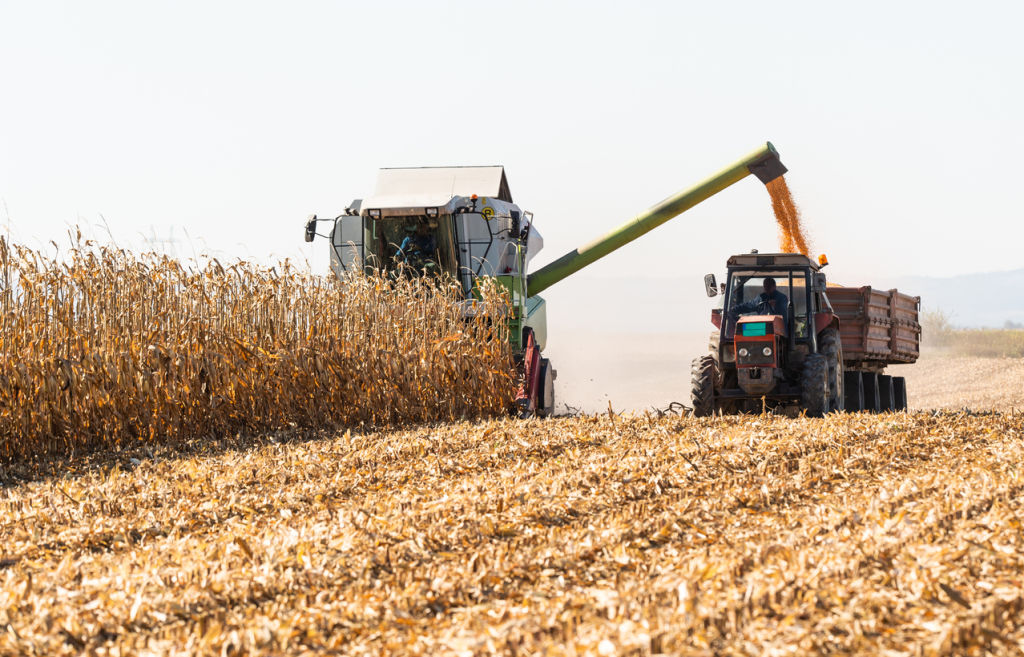 Why coronavirus isn't slowing interest in agriculture
Activity in the rural property market, which had already been in the midst of an upswing following signs that the years-long drought had broken earlier this year, looks to be unaffected by the coronavirus pandemic as the sector is buoyed by "panic buying" of food staples.
Mike Clifton, director of agribusiness at Colliers International, said while he hadn't been "inundated" with new inquiries, buyer interest was continuing at the same pace as it had prior to the pandemic.
"The thing that is working in favour of agriculture at the moment is that we've had a dramatic turnaround in the season and there's very good prospects of good crops going forward," he said.
"More importantly people have got to eat and the overall healthy food aspect of Australian agriculture is very appealing, I think there's going to remain a solid demand for both meat and plant protein going forward and that's the thing that's working in our favour right now." 
Panic buying of grocery staples in supermarkets throughout the country had also been a boon for commodity prices, which would likely flow on to demand for properties, said Mr Clifton.
"The livestock market has been benefitting from panic buying and that obviously ultimately flows through to agriculture." 
He said that investors were waking up to the positive attributes of agriculture, including its stability in times of economic upheaval.
"This has been coming for a long time – agriculture has been a poor relation of other investment opportunities for a long time." 
Foreign investment changes could pose a challenge 
While orders to socially isolate appeared to be having little impact on the sector, there was one coronavirus-related policy that could have an impact on transactions, Mr Clifton said.
The decision by the federal government to heighten scrutiny of property acquisitions made by overseas investors by lowering the threshold for triggering the Foreign Investment Review Board process to zero from $1.2 billion could impact the sector, but the extent remained to be seen.
"It'll be interesting to see what the FIRB changes will do – that's certainly going to have an impact, it's always been there with the larger transactions but now also going to be there with mum-and-dad transactions as well. 
"I don't think it will have an impact on values but it will keep the balance of Australian ownership." 
A shortage of workers in the fruit-picking industry – which traditionally attracts overseas backpackers looking to fulfil their visa conditions – may also prove problematic, depending on how long the tourism downturn lasts, according to Mr Clifton.
The National Farmers' Federation Horticulture Council and the Australian Fresh Produce Alliance (AFPA) has issued calls for the federal government to extend visas for those working holidaymakers already in the country in the hope that they will be able to help with harvests.
It was announced on Friday that working holiday visa holders looking to head to regional areas to engage in fruit picking would be required to self-isolate for 14 days before doing so.
"Australian farmers export 75 per cent of what they produce," National Farmers Federation president Fiona Simson said.
"Access to key markets is essential to the continued success of our industry and importantly to the livelihoods of farmers, farm workers and the thousands of employees along the food supply chain," she said.
Fancy your own slice of rural Australia? 
Melrose Park, 12 kilometres from the NSW town of Mudgee, offers 97 hectares of farming and grazing country along with a stunning Victorian homestead built in about 1870. An underground wine cellar, swimming pool and solar power make it the ideal place to go off the grid.
Set on 40 hectares of grazing country with six dams, this property just south of the Hunter Valley town of Singleton features magnificent country manor Baroona, built in 1829 by convict labour. A 15-minute drive from the Pokolbin Wine Region, the property has a total of 26 rooms.
With around 60 hectares of irrigable area and 100 megalitres of irrigation water, this property offers practicality as well as charm. The main residence consists of a refurbished five-bedroom homestead in a manicured garden, with sweeping lawns overlooking the Goulburn River, while a second weatherboard cottage provides additional accommodation.
Larundel, a bluestone mansion built by the Austin family, dates back to the mid-1800s and is on 942 hectares of grazing and cropping land. The homestead is surrounded by about two hectares of formal landscaped gardens, designed by renowned garden designer Paul Bangay, and there is also a tennis court and croquet lawn.