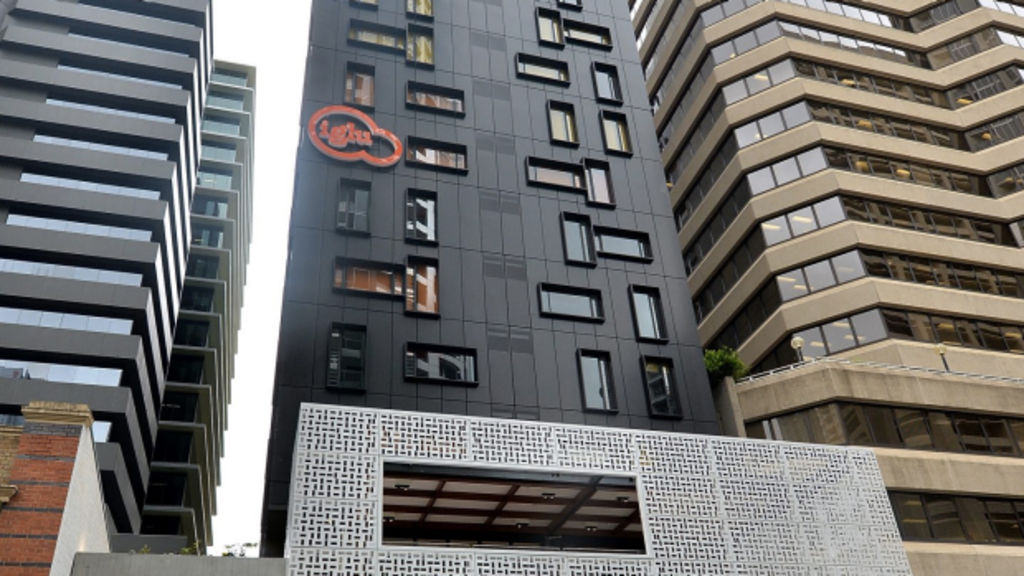 Fire risk makes Iglu Brisbane high-rise uninhabitable
It has been revealed the fire risk associated with non-compliant external aluminium cladding was the cause for a brand new inner-city Brisbane high-rise to be deemed uninhabitable.
A spokeswoman for Iglu said the company was "working closely" with the builder, Probuild, to ensure Iglu met requirements for building certification, which would allow residents to move in.
The spokeswoman confirmed it was the external cladding that had caused the problem.
"There has never been any question that Iglu would seek to occupy the building without full and proper approvals. The safety and care of our residents is of paramount importance," she said.
"Students who had booked accommodation with Iglu are being supported with alternative accommodation until such time as the Mary Street building is open."
Construction, Forestry, Mining and Energy Union Queensland state secretary Michael Ravbar said the issues surrounding Iglu's non-compliant aluminium cladding were the "tip of the iceberg".
Mr Ravbar said while the cladding had been tested overseas for its fire retardant qualities, it had not been tested or passed in Australia.
"It's just a substandard product that has been brought into the country that should never have been," he said.
Mr Ravbar said the CFMEU would lobby the federal government to prevent such building material entering Australia.
"Three quarters of the battle is prevention, to make sure we stop it coming into the country," he said.
"They go on about border control, but we have all these unsafe products coming into the country."
Mr Ravbar said it was his understanding the aluminium cladding, in this instance, had been imported from Dubai.
"A lot of these projects are extremely dangerous and implicit with all these high-rise buildings is there'll be a lot more people exposed to unnecessary risk," he said.
"The cladding they have on these buildings it to make them look nicer for the buyer, so they might look pretty but don't really add anything other than causing a major risk if the building catches fire."
Mr Ravbar said it would be an expensive exercise to remove the cladding and have it stripped back.
The Iglu spokeswoman said she expected rectification work to be completed "very soon".
"Iglu is very confident in the quality and safety of the building materials used at 65 Mary Street and we are looking forward to welcoming students to their new accommodation in the very near future," she said.