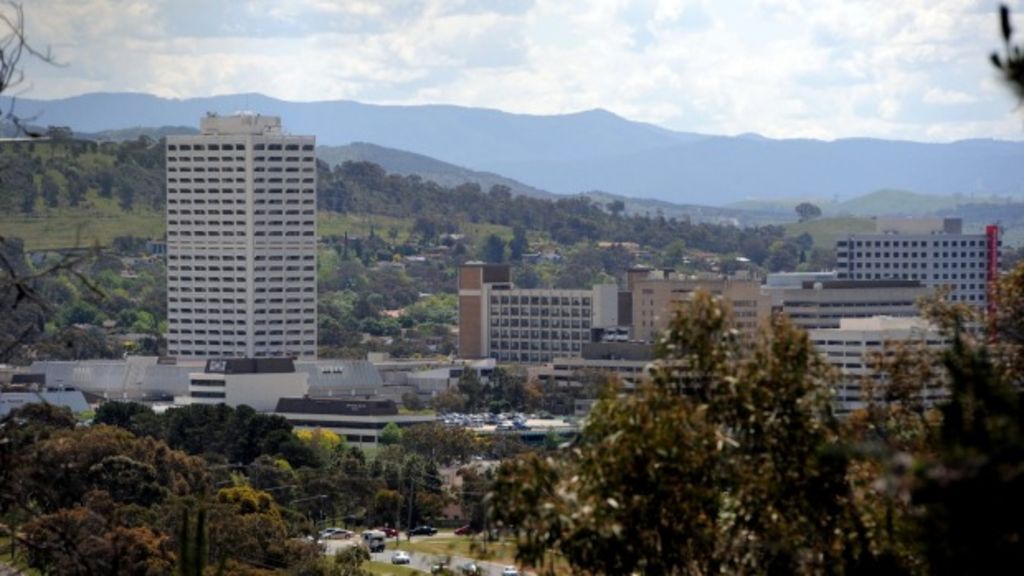 Federal public servants abandon Woden amid concern for town centre
More than 700 federal public servants will move out of Canberra's tallest building this week, leaving property managers concerned about the future of the Woden town centre.
The Department of Veterans' Affairs is in the final stages of leaving the Lovett Tower with 526 employees relocating to the Gnabra building in Civic, which is leased by the Australian Tax Office.
The remaining workers, predominantly ICT professionals, will move to the office leased by the Department of Human Services in Tuggeranong.
The department's lease at Lovett Tower was set to expire on June 30 although the moving date was brought forward to save money after consultation with the Department of Finance.
The move was announced by the government in May 2014 and was expected to save close to $82 million on leasing fees and vacant office space across Canberra.
The relocation – described by one Woden property owner as a "mass exodus" – has caused anxiety among many local businesses concerned for the future of the town.
Owners of the 42-year-old building, Brisbane-based The Cromwell Group, remain committed to the ACT market but have urged the territory government to support further investments.
The company is considering a refurbishment of the ageing building to meet "as new" expectations of the commercial market, although investment depends on growing confidence in the town.
"Any such investment would significantly enhance the overall attractiveness and amenity of the Woden Square precinct, generate employment and flow-on economic benefits while also facilitating the economic rejuvenation of the local area," a spokesman said.
"However for such an investment to be viable, it would require the relevant authorities to adopt policies that further encourage the transfer of government employees to the Woden precinct."
In November, the ACT government announced it would move 1100 public servants from the Health Directorate and Access Canberra to Woden.
Close to 750 health staffers will move to Woden. Currently ACT Health staff are located across 30 sites around Canberra, including the Callam Offices in Woden, three buildings in Moore Street and the former Curtin Primary School.
Administrative and corporate staff based at the Canberra Hospital will also move
The move matched the government's declared goal of revitalising the town centre, making it a hub for the ACT government in Canberra's south.
Expressions of interest have been offered for public servants to fill more than15,500 square metres of office space in the Woden town centre
The government moved close to 600 IT staff from Woden to Gungahlin in early 2015, adding to anxiety with federal relocations already announced.
Shane Quinn, a commercial property manager with a vacant office on Bow Street, said he hoped the relocation of ACT public servants would support local traders and businesses.
"There has been a lot of bad news for Woden in terms of public servants leaving the town, but it is good to see the ACT government committing to the region," he said.
"It will be interesting to see what impact the departing public servants have on the town in coming weeks. We really want to see people coming back to the region."