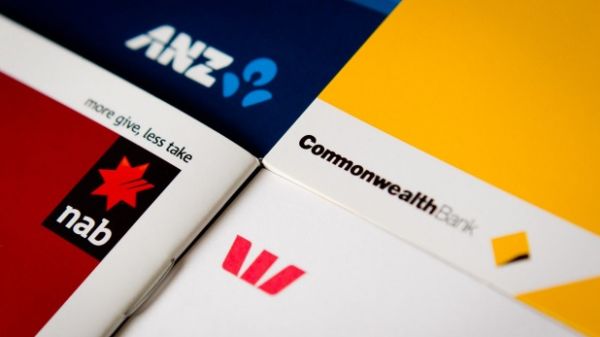 Explainer: RBA holds again, but do the banks even care?
Kirsten Robb
Reserve Bank governor Glenn Stevens told the country to "just chill out, come back and see what the data says" last week, so it was little surprise on Tuesday when the RBA made the cool-headed decision to keep the official cash rate on hold again in December.
It is the eighth consecutive month the central bank has chosen to hold the rate at 2 per cent.
After the central bank sat on its hands at last month's meeting, most economic pundits agreed it would wait until after Christmas if it cut again.
But with the banks lifting mortgage rates between 15 and 20 basis-points last month, mortgage holders may be entitled to question whether Tuesday's decision mattered at all to their home loan repayments.
Do the banks even care about the RBA decision?
Kevin Davis, professor of finance at the University of Melbourne, said the cash rate set by the Reserve Bank is a major factor in the cost of the banks' borrowing and therefore influences what they do.
[dm-listing-recommendation experimentname='midcontent-listings' positiononpage='midcontent']
"But do they follow it slavishly in the context of setting mortgage rates? The answer is no," Mr Davis said. "There are a number of other influences on the banks' cost of funds."
Mortgage holders may be concerned that Tuesday's decision doesn't matter at all. Photo: Michelle Mossop
So why did the banks raise rates anyway?
The major banks and several smaller lenders raised rates on the basis that they were directed to hold more capital by the Australian Prudential Regulation Authority, meaning the cost of doing business for the banks became more expensive.
Stephen Koukoulas from Market Economics said that a set of special circumstances arises every few years that result in the banks acting independently from the RBA.
About a decade ago, he said, banks started reducing rates lower than the official cash rate because of the introduction of smaller lenders, like Wizard and Aussie Home Loans, which increased competition.
"The Reserve Bank were really annoyed by that, because they didn't want the housing sector to be soaked up by artificially low mortgage rates," Mr Koukoulas said.
Now with the APRA rules requiring them to increase their mortgage risk rates, there is another external factor on their business influencing their decision to lift rates independently of the Reserve.
The big four and several other lenders have raised their mortgage rates independent of the RBA's decision. Photo: Bloomberg
Was it justified?
Economists agree the move to lift rates was reasonably justified, given the other option was cut dividends – a terribly unpopular option with the banks' shareholders.
But Mr Davis said when he did his "back of the envelope calculations" he found it difficult to balance the increase with the extra amount of capital they were being required to hold.
"In my view, it's hard to get the increase of 15 to 20 basis points that they increased their mortgage rates by last month from the increase in capital required," he said.
Mr Koukoulas said there was some ground for shareholders to "take a bit of a haircut" to maintain profitability, rather than hiking rates.
"Why not just cut the dividend and maintain your cashflow that way? But of course as soon as you do that, the share price gets smashed."
Will the banks do it again?
It is unclear whether they will raise rates again but some economists think there is a distinct possibility mortgage holders will be hit again next year.
"I wouldn't be surprised if [on] one quiet Friday afternoon when the cricket's on, they announce a 10 or 12 or 15 point jump in their mortgage rate," Mr Koukoulas said.
Alex Joiner, chief economist at Merrill Lynch, said he expected rates to remain on hold into next year, making it much more difficult for the banks to pass on an out-of-cycle increase in mortgage rates.
"Because, appearance wise, they seem to have done enough so far to cover their cost of capital," Mr Joiner said.
The Reserve Bank may be waiting to see what the banks do. Photo: Nicholas Rider
Did the banks' decision in turn affect the RBA?
Domain Group senior economist Andrew Wilson said the Reserve Bank may be waiting to see what the banks do before they any future cash rate again.
"They wouldn't want to be cutting rates if rates were going to continue to rise anyway, because it would have a neutral effect," Dr Wilson said.
"Is it a bit of a Mexican standoff between the banks and the RBA?"
And is anyone still paying attention to the housing market?
The issue of the housing markets was no doubt part of the discussion at the RBA's meeting on Tuesday, with dipping clearance rates and softening price growth now overtaking bubble talk as the watercooler topic.
"The concerns of an overheating housing market are passe now," Dr Wilson said. "Markets are now quite subdued, any concerns of overheating housing markets in Sydney and Melbourne are now a thing of the past."
Mr Joiner said the the RBA would be concerned by the recent falls in the Sydney and Melbourne markets.
The days of house prices soaring appear to be over.
"[Those falls] suggests to us the momentum you've seen being lost in the property market, with auction clearance rates slipping and those sorts of things, is now feeding through a little bit to prices," Mr Joiner said.
He said modest falls in house prices would not overly concern the RBA, given they had risen so much.
"Where they would get concerned is if they actually fell on an extended basis – that would have macroeconomic implications," he added. "All eyes will be on house prices and the residential construction now."
[dm-listing-recommendation experimentname='below-content-listings' positiononpage='belowContent']
Keep up with Commercial Real Estate news.
Keep up with Commercial Real Estate news.