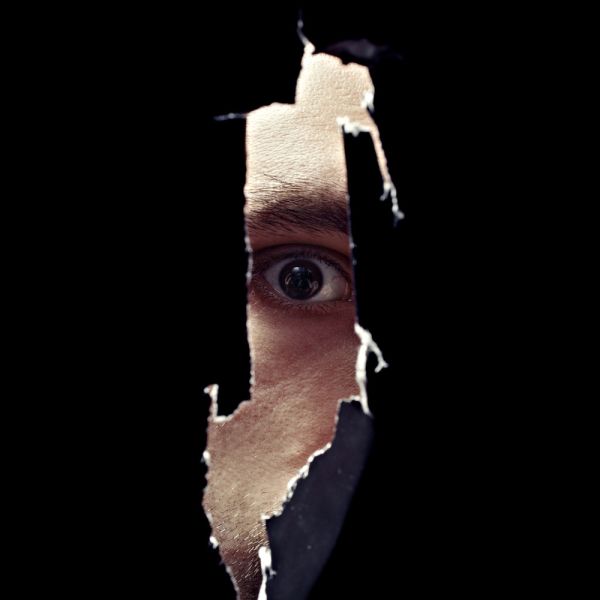 Escape rooms: Scary experiences are now big business in Australia
The key snaps the lock shut. We're trapped. It's dark, there's a muffled soundtrack of dramatic military music and a digital clock on the wall is relentlessly ticking off the 60 minutes before a bomb is set to explode.
We have an hour to get out of here. And all we know is that, hidden somewhere in this abandoned military bunker, is a red folder that holds the secret combination to safely defuse the deadly explosive device that will otherwise kill us all.
The four of us move quickly, deftly around the room, searching for anything out of place. There are a couple of desks and we pull out all the drawers to see if there are any clues inside, or anything taped on to their undersides.
There's a filing cabinet and we rifle through the files in search of … who knows what? There's a safe, but it's padlocked shut. Two old uniforms are hanging up, but there seems to be nothing in the pockets. A dead rat lies in one corner.
[dm-listing-recommendation experimentname='midcontent-listings' positiononpage='midcontent']
We're trapped. It's dark clock on the wall is ticking off the 60 minutes before a bomb is set to explode. File photo: Getty Images/iStockphoto
I can hear my heart thudding out of my chest. I glance at the clock. Fifteen minutes gone already, and we're no closer to beating the bomb than when we were first herded into the room and had the door slammed shut on us. This is beginning to look hopeless.
That's when the phone on the desk rings.
"Look where you're facing," says a voice on the other end. "Look more closely." I'm just about to ask more when he rings off. We all dart over to where he's indicated and yes, sure enough, there's our first clue. How could we not have seen it?
These are life-and-death issues facing more and more people today, in the weirdest new trend in commercial real estate: escape rooms.
The premise is simple. Teams of up to six people are shut into a themed room, from which they have to plot their escape by solving a series of problems and puzzles.
"But we try to create the atmosphere that makes it feel really real," says Akos Oldal, who runs a hugely successful escape room in Sydney's The Rocks, PanIQ Room.
"We like to help people believe they're really in that situation. It makes the whole experience so much more authentic, and fun. We're now finding we have an 80-90 per cent return rate of customers who come back to try another room, and then another."
Oldal, 39, set up PanIQ with his wife Martina, 30, after first encountering escape rooms in his native Hungary, where they've become a major tourist attraction in Budapest.
"We like to help people believe they're really in that situation," says Paniq Room director Akos Oldal as Viktoriya Petrova and Tessa van den Brand check out the bunker room. Photo: Peter Rae
When they started building their rooms in late 2014, they were the first in Sydney. By the time they opened in January 2015, there were five others operating.
"It's becoming incredibly popular," says Oldal, who has the military bunker room, a prison escape room Supercell 117 where participants are handcuffed and blindfolded before being thrown into cells, and SEN3ES, where you have to escape from the home of a mysterious magician.
"People really get into it. One pregnant woman who played said it was the only time in the past six months she'd been able to forget she was having a baby."
Escape room games first appeared on the internet in the early 2000s, according to one company involved, escape-rooms.com, as a subgenre of adventure computer games.
The first live game was set up in the US in 2006, based on an Agatha Christie-style murder mystery, and quickly multiplied. Two years later, the games launched in Japan, then reached Europe.
Worldwide, 30 per cent of the games are about escaping from an unpleasant place, 16 per cent don't have a particular story, while the rest are about defeating the supernatural or outwitting spies or kidnappers.
The first escape room game was in the US 10 years ago based on a murder mystery. File photo: Getty Images/iStockphoto
There are now more than 40 escape rooms in Sydney, Melbourne, Perth, Brisbane, Adelaide, the ACT and country Australia, a figure that's growing all the time.
Their rooms vary hugely, with different themes and puzzles to solve, but most operate for either 45 minutes or an hour, costing $30-$40 per player for an hour – or less with groups – with participants having to escape before a deadline.
The Australian rooms all have thrilling names, like Ghost Maze, Riddle Room, Vampire Castle, Butcher's Burrow, Kidnapped on the Beach, Murder at the Winery, Casino Heist, Mausoleum Madness and The Lost Scepter of Tutankhamun.
In the Melbourne CBD, Bryan Low's Interactive Games Australia has, among others, Safari Jungle – Journey To The Secret Treasure Hunt, where participants have to find hidden loot before being eaten by animals; The Vampire Chronicles, which involves finding a way out of a cursed lair before being killed by vampire; and the chilling The Slaughter House, which promises "mounting terror" as you strive to find out the identity of your kidnapper before they can murder you.
'Mounting terror': The Slaughter House at Interactive Games Australia in Melbourne. Photo: Supplied
While he has groups of friends and families play, a big percentage of his business is from corporates like AMP, BP, Ernst & Young, NAB and ANZ, which use the rooms for team-building among employees.
"If you put two employees in a room who are not normally fond of each other, it's amazing to see them open up and start talking, and agreeing to work as part of a team to get out," Low says. "It works extremely well in getting people to co-operate to solve problems on a deadline.
"Then we find they'll often come back and bring their friends. It's something that's really taking off around the world, and now in Australia too."
The best thing about escape rooms, says the escape-rooms.com spokeswoman, is that you don't have to have any special equipment with you to participate.
"The organisers provide all the necessary tools in the rooms but they might be hidden in the game area," she says. "You just have to try to think logically and deduct the reason why certain objects are placed in a certain place in the room.
"The aim of these games is to enjoy the time you spend with your friends and family while solving a thrilling and thought-provoking challenge. It's a new level of real-life intelligent gaming."
More people are using the escape rooms for birthday parties and celebrations like Father's Day or Mother's Day, says Noemi Agocs, who runs Parapark in Sydney's Macquarie Park.
Parapark's escape rooms in Macquarie Park, Sydney, are popular for birthday parties and celebrations. Photo: Parapark
Her rooms include 9A Gateway, with a mission to drag out captive spirits from the darkness and free them before you're also trapped in their world, and CrimeScene'95, the site of a "bone-chilling crime" that you have to solve and stop the murderer before he comes back "and stops you".
"These games are proving very popular, they're taking off," Agocs says. "I think as it becomes more wildly known, it'll be more and more accepted. I've just been to a conference for escape rooms in Amsterdam and it's huge in Europe, and it's just starting here."
Usually, the room is viewed via CCTV by the game-master who delivers more clues when he or she sees that the players are making no headway.
At PanIQ, Akos Oldal – our mysterious voice on the phone telling us where to look harder – says that around 40 per cent of customers manage to escape the rooms before the deadline, although usually with help, and another 40 per cent escape just after their time has expired. For the sake of full disclosure, we were in the latter group.
Yet while the games tend to test problem-solving abilities, with lateral thinking and ingenuity to the forefront, and to see how well people manage when faced with a stressful deadline, there can occasionally be downsides.
Oldal says sometimes participants can be so swept up in the excitement of the challenge, they start destroying the fixtures and fittings, believing they're going to find a different way out.
One man actually even started digging a tunnel, thinking that might be necessary – something that cost a lot to fill in afterwards.
"But people can always be surprising in the way they rise to the challenges," he says.
"One time in Supercell 117, everyone managed to get out of the handcuffs, but then one man was getting in the way of others when they were trying to find a way out of their cells.
"So they ended up handcuffing him to the bars. It was very funny."
[dm-listing-recommendation experimentname='below-content-listings' positiononpage='belowContent']
Keep up with Commercial Real Estate news.
Keep up with Commercial Real Estate news.