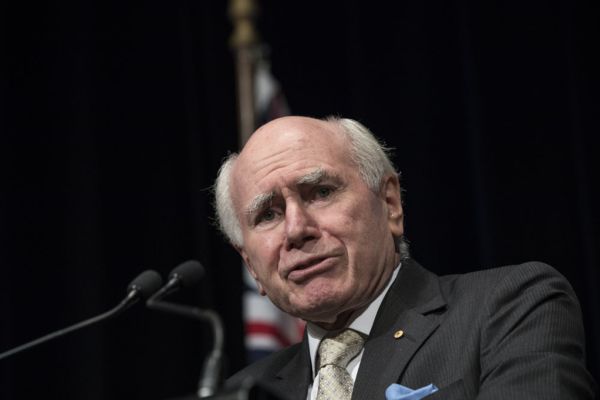 Don't use rising property prices as excuse to curb Chinese investment: John Howard
Former prime minister John Howard has warned against using climbing property prices as a reason to limit foreign investment, especially from China.
Speaking to the Commercial Real Estate Symposium17 in Sydney on Wednesday, Mr Howard said the rise in property prices was expected for any big city, but admitted that housing affordability was one area that Australia had gone backwards in.
"It's a fundamental law of economics that if you're going to have a growing population in a large urban concentration, you're going to put a squeeze on housing prices. (But) we must not allow any of that to spill over into hostility to Chinese investment," he said.
"In the long run, we would be crazy as a nation and it would be an act of self-destruction to ever become unfriendly towards foreign investment."
[dm-listing-recommendation experimentname='midcontent-listings' positiononpage='midcontent']
The former leader said although he did not believe China would ever surpass the United States "in aggregate powers and military strength", China is "to all of you, an incredibly important economic partner".
"China's not going to change her political system and (we're) not going to change our political system.
"(Australia should) focus on the things that we have in common and not be too preoccupied, unless it's absolutely essential, by the things that we disagree on."
But he noted that a strong relationship does not mean Australia has to give way on important issues.
"Our closeness to China economically does not imply any obligation on us to soft-pedal on what we think is right and wrong."
Chinese investors have to obey rules around foreign investment, Mr Howard stressed.
"Chinese companies and Chinese authorities have to understand that there's reciprocity in this openness and equal treatment of foreign investment."
He described the public backlash on Chinese foreign investment in Australia as part of a "cycle", pointing to the 1970s alarm at American investment in the motor manufacturing industry and the outrage at Japanese investment in the 1980s.
"It's ludicrous when you think of it. People would say then 'Detroit runs the show, Detroit has too much power'. Detroit's now gone from the Australian motor manufacturing industry."
China, Australia's top foreign investor in real estate, proposed to pump $31.9 billion in property down under in the 2015-16 financial year, while the US, the second-biggest foreign investor in real estate, pledged to invest $8.2 billion, according to the Foreign Investment Review Board's latest report.
[dm-listing-recommendation experimentname='below-content-listings' positiononpage='belowContent']