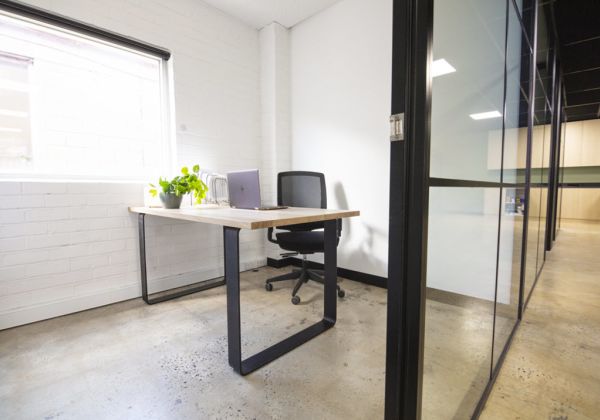 Flexible office space set to expand massively in Australia in the coming months: report
Flexible working space is set for a massive expansion over the coming months in all Australian capital cities, according to a new report.
While the 144,000 square metres of Australia's flexible office space takes up only 6.4 per cent of the total vacant office area, that percentage is predicted to rise sharply, and in some cities the amount of space is set to double.
Flexible office space is the umbrella term for individual offices as well as open-plan coworking spaces that are rented out on short-term deals, instead of longer leases.
The restrictions on social distancing during the coronavirus pandemic have dealt a blow to the open-plan coworking model that some believe will now struggle to attract users, and could fall out of favour permanently.
[dm-listing-recommendation experimentname='midcontent-listings' positiononpage='midcontent']
"There's now a lot more interest in taking dedicated and secure private offices – for one person up to 100 people – and that's the big shift in the flexible office space industry," said Jim Groves, co-founder and chief executive of Rubberdesk, styled as "the Airbnb of the office market".
But this hasn't stopped operators from planning for a resurgence of some types of flexible space.
In Sydney – the biggest flexible office location in the country with 21,300 square metres of space available – four new locations are about to open up before October, with 20,000 square metres of extra space from WeWork and JustCo in addition to sites that have recently been opened by Regus and Spaces totalling 5655 square metres.
In Melbourne, with 17,245 square metres of flexible space currently, three new centres are soon to launch from JustCo, Spaces and Executive Centre, offering 11,000 square metres, while Brisbane is poised for 3700 square metres of new capacity from Spaces.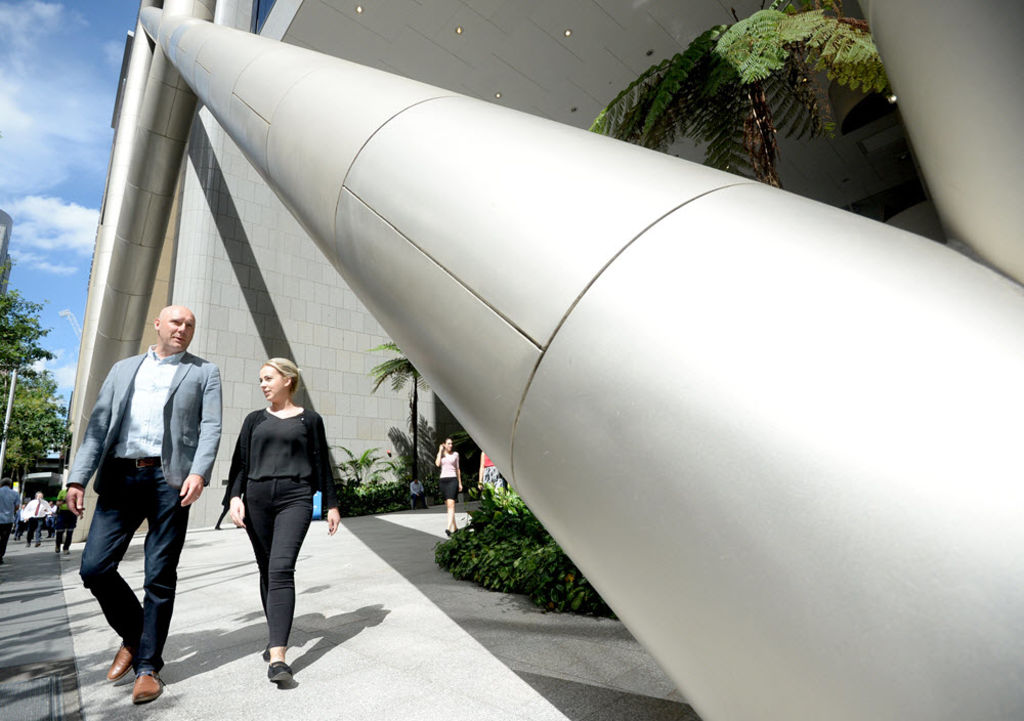 "We're still in the very early days of the growth of the flexible office market in Australia," said Groves from Rubberdesk, which authored the report Flexible Office Space During Uncertain Times, released on May 14.
"We've still got a long way to go but as we come out the other side of COVID-19, I'm absolutely certain that the demand for, and supply of, flexible office space will grow hugely. There are a lot of businesses that will emerge with excess space which they'll want to rent out, as well as the companies running flex space expanding, and demand will continue to grow."
That's an outlook underscored by other major players. At Victory Offices, which has 23 locations of flexible office space across Australia, general manager Misha Baxter said the company was confidently planning expansion into the future.
"The pandemic has shown a lot of businesses that they don't need to lock themselves into a commercial lease," she said. "Working from home has allowed organisations to learn they don't need a big home base or HQ, so they can spread themselves out with lots of different hubs for their employees.
"Then people can still work from home but also have an alternative place to work too. Then they might only need to come into the city for occasional meetings."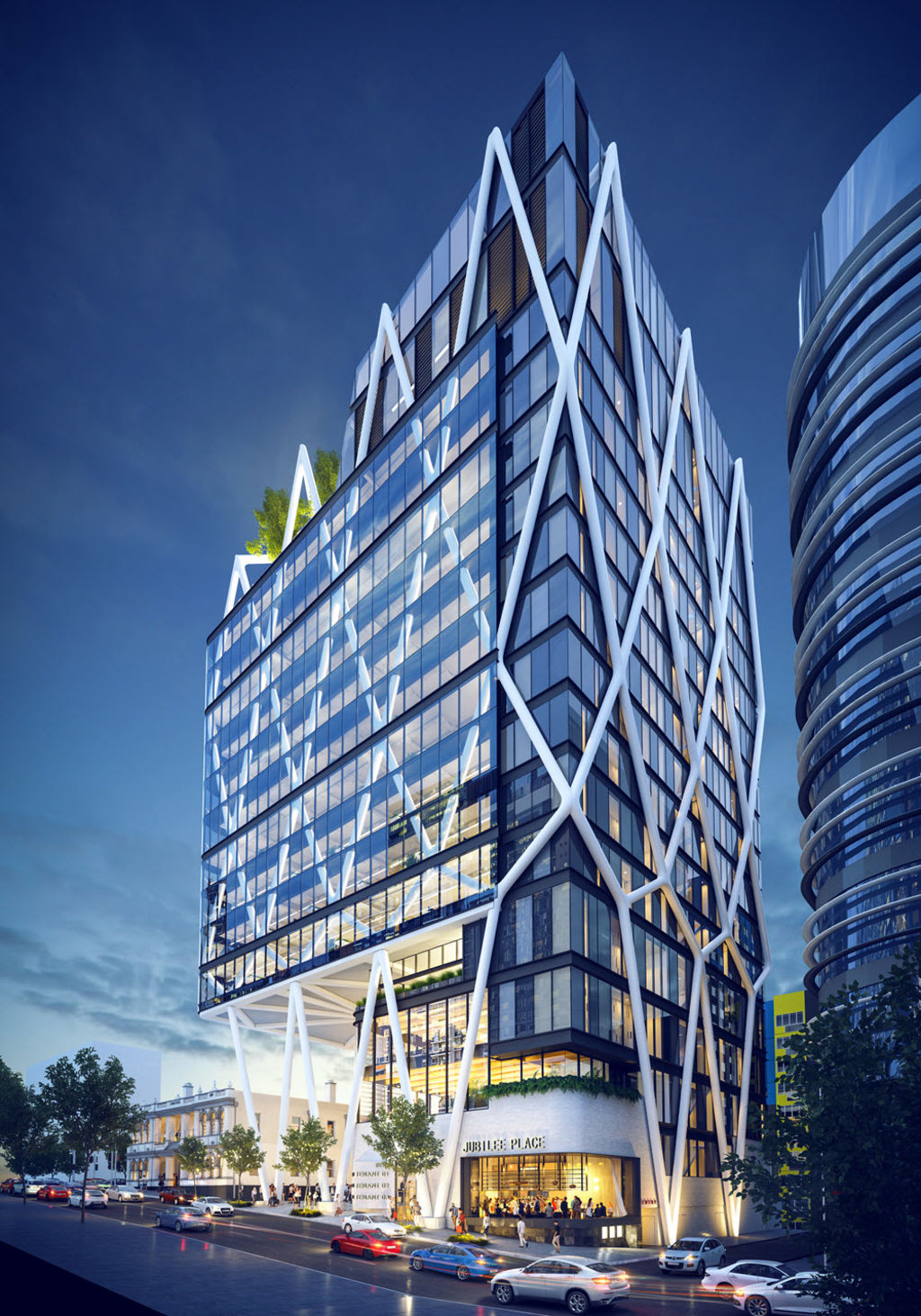 Holding group IWG Group, which has a number of leading workspace providers such as Spaces, Regus, Signature by Regus, HQ and No18, declined to comment.
But its Spaces brand, with more than 250 locations globally, has just opened its seventh site in Australia and its first in Brisbane – Spaces Riparian Plaza, taking up a 3728-square-metre space across three floors in the landmark Harry Seidler-designed riverfront tower.
It's due to open its eighth in the same city next year – Spaces Jubilee Place, across five floors and 4809 square metres in a building developed by JGL Properties and owned by Credit Suisse, and located in the heart of Fortitude Valley.
In February, Damien Sheehan, country head of IWG Australia said, "Over the next decade we expect to open many more locations in smaller towns, cities and suburban areas. Our vision is that, in the near future, there will be a professional workspace available on every corner ending the idea of commuting for good. This will benefit our personal health, as well as that of our planet."
Another pioneer of the flexible office industry, Jenny Folley, who started business 35 years ago before selling to Regus and starting again in 2014 with her new brand @WORKSPACES, has just opened her third site in Melbourne, while running two in Sydney and one each in Brisbane and on the Gold Coast.
"We're now definitely looking at further expansion," she said. "We're currently looking at more sites in Sydney, Melbourne and Brisbane. It's going to be a big thing in the future. I think flexible office space is the best thing since sliced bread.
"When you sign up for commercial space, you need bank guarantees and you have to sign up long-term regardless of whether you might need to expand or downsize later. And I think people are getting tired now of working from home."
Working from home also carries some dangers that many companies haven't yet considered, believes Gavin Ward, chief executive of Office National, part of the Office Brands network. This will mean workers from home either need to update their equipment and technology – or move to an office.
For example, people working at home aren't disposing properly of printed materials that can make identity theft much easier, are having confidential conversations that can be overheard by others in the house, and are routinely having their webcams, screen content and computers hacked, he says.
"Security is critical to business and a recent report from the Australian government put annual identity fraud as costing $2.1 billion," said Mr Ward. "When you're working in a home environment, these things will accelerate because it's much easier for others to get hold of your confidential information.
"People's conversations are also being overheard at home, and they don't have the screen filters that stop others reading them from an angle, and haven't invested in headphones or document shredders or good firewalls."
Meanwhile Rubberdesk, which started in Australia in 2016, is continuing its expansion on the basis of its own reading of coming market growth. It launched in the UK two months ago and is now also rolling out in Singapore and Ireland in the next month or two.
"I think going back to a firm's head office will be an issue with the social distancing requirements, and management of the offices," said Groves. "People might not be so prepared to do the old long commutes or to travel on public transport.
"They'll want flexible office space closer to home that they can walk to, or drive to within 20 minutes. And I think that makes the outlook for flex really positive."
[dm-listing-recommendation experimentname='below-content-listings' positiononpage='belowContent']
Keep up with Commercial Real Estate news.
Keep up with Commercial Real Estate news.