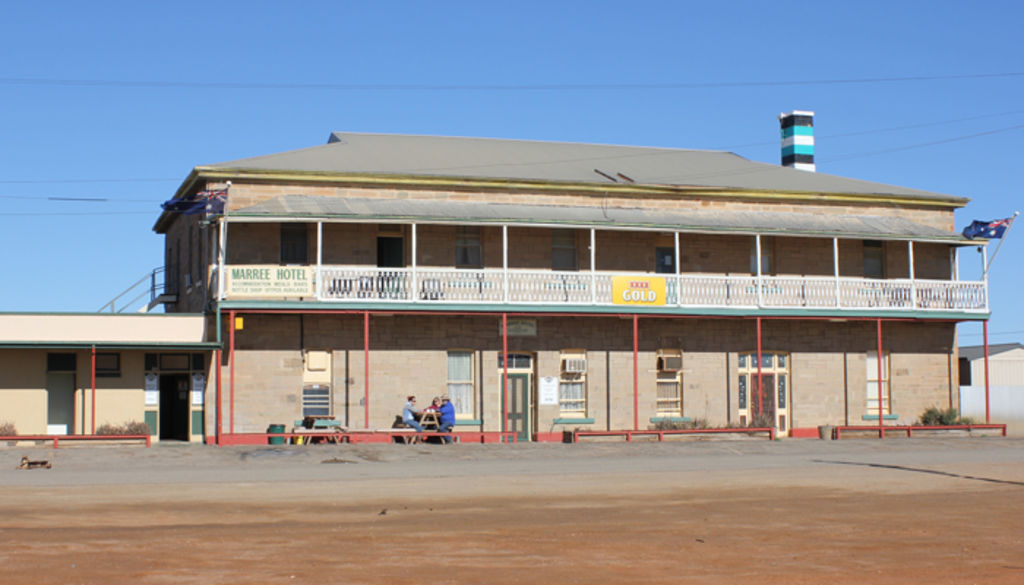 Country pubs boom as hotel investors head to the bush
So you want to own a bush pub?
Serving drinks from behind a rustic bar in an iconic Aussie watering hole might be the romantic notion. But most people buying country hotels right now are astute investors.
The "Grabby Pub" at Grabben Gullen. Photo: Supplied
City hotels were the surprise property success story of 2015 with foreign and local investors on a buying spree that shows no sign of abating.
The revival has also sparked investor interest in country pubs with buyers attracted by affordability, high yields and a low interest rate environment.
The Railway Hotel, Heyfield. Photo: Supplied
Strong hotel markets off the beaten track include Woomera and Coober Pedy in South Australia, North East and Central Victoria and coastal Queensland.
The more iconic the bush pub, the better the tourism trade and the more attractive it will be to buyers, says hotel broker Peter Moore, of Melbourne Commercial Group.
The Pemberton Hotel in south-west WA.
Mr Moore, who has owned several city hotels, criss-crosses Australia in his private plane scouting hotel listings.
"Country hotel buyers these days are typically astute investors, maybe a group of investors, rather than individuals with a romantic notion of owning a pub," Mr Moore said.
"If you are on the tourist track, a good country pub can be a very viable business.
"You also aren't competing with cafes as you are in the larger towns and cities where cafes are more likely to just pop up with a bar at the front."
The Kevington Hotel in Victoria. Photo: Supplied
Well-managed country hotels can return up to 10 per cent on investment but did not have the benefit of high capital growth of city establishments, he said.
The option to have a leasehold or freehold sale means their price tags can vary greatly from an entry level country pub below $500,000 to several million for something as iconic as the Birdsville Hotel in Queensland's outback.
The Birdsville Hotel. Photo: Neil Newitt
Mr Moore's top tip for prospective buyers? Don't buy a rundown pub, no matter how iconic it is.
"It doesn't matter if it's a city pub or a country pub, look at the location and the condition of the hotel," he said.
"If you buy something that is in sub-standard condition, you are going to be up for maintenance forever so you want something in good condition, in a good location so that it self-feeds."
Phil and Maz Turner's historic Marree Hotel at the gateway to Lake Eyre Basin in the South Australian outback is on the market.
The Marree Hotel. Photo: Supplied
Mr Turner, a former corporate consultant from Canberra, said he had surprised himself by making a good living out of a remote hotel and now the couple planned to retire.
"We thought if we are going to buy a pub, it better be an iconic pub and in Australia's top 10," Mr Turner said.
"The location was good, the tourist season was good, it had heaps of potential and we consulted with pastoralists, businesses and the local community on how to make the hotel better for them."
The Marree Hotel was now profitable all year round but Mr Turner said the decision to invest in the business was not all about making money.
"We wanted more than just a salary, we wanted to create and diversify and have involvement in the community," he said.
"This has paid off tenfold in that sense and we have loved every minute of it."