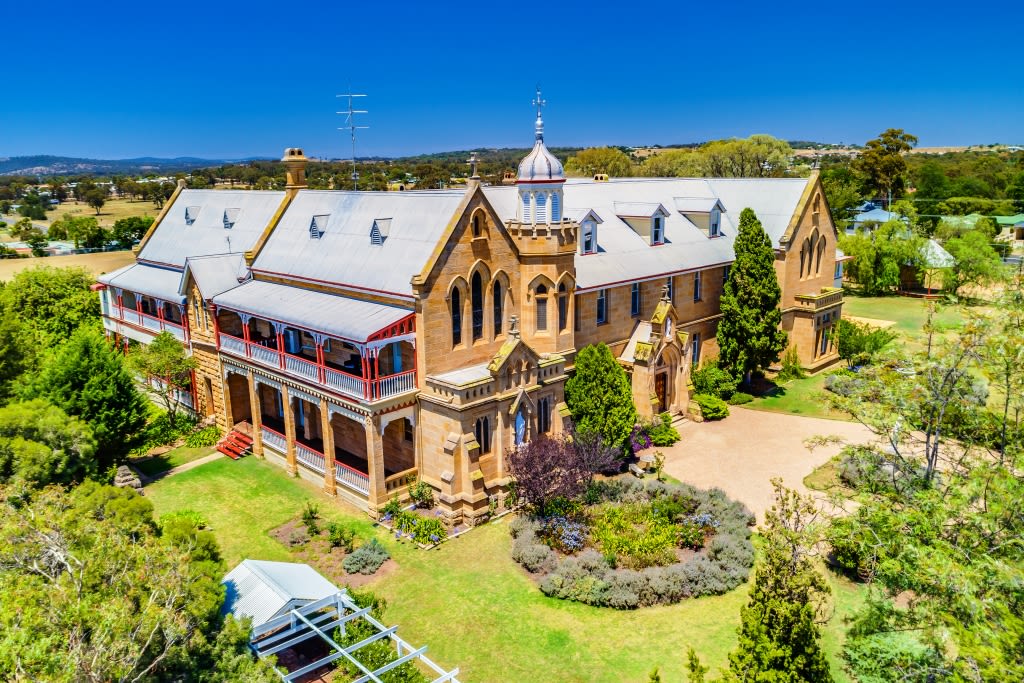 Convent turned boutique hotel is 'Australia's answer to Downton Abbey'
Fans of the popular period drama Downton Abbey will be pleased to hear that a second spinoff film, Downton Abbey: A New Era is set to be released in cinemas on March 17, 2022.
And while it's still not easy for Australians to tour England's Highclere Castle – the setting for the immensely popular British television series – there is a local alternative.
The Abbey Boutique Hotel (formerly called Abbey of the Roses B&B) in the country town of Warwick, Queensland, was built as a convent and school in 1891 by the Sisters of Mercy.
Several owners later, the magnificent Victorian-gothic style sandstone building is now owned and managed as a hotel and function venue by Mark Cains and Sonia Hunt, who live on site. Ms Hunt describes it as "Australia's answer to Downton Abbey".
Originally from Britain, the couple had been living on the Gold Coast but dreamt of owning and renovating a historic building back in Britain.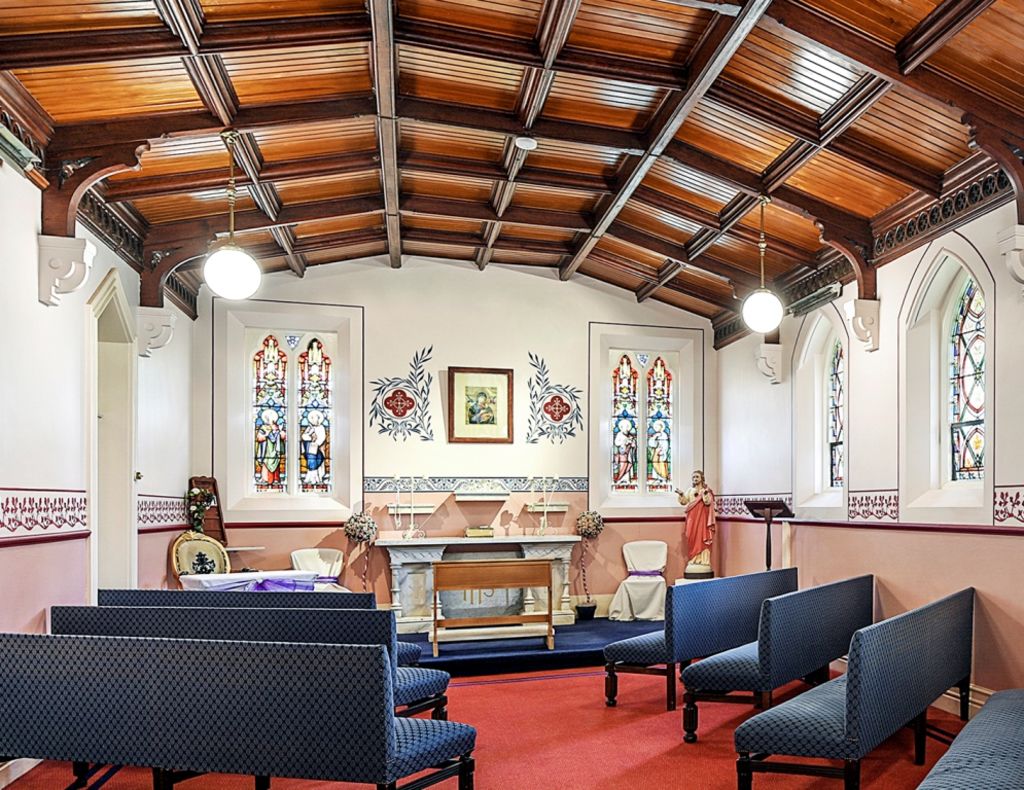 "We both love old buildings," Mr Cains said. "We thought we'd buy an old house over there and then we'd go back and forth between England and Australia. But after seeing this place, we thought, 'Let's stick around. We'll have our cake and eat it too.'"
The pair purchased the property in early 2010, but many of the three-storey building's 50 rooms had fallen into disrepair and were unusable.
"When we bought it, there were holes in the walls and there was no air conditioning or heating; it got down to minus 15 in our first two weeks of living here," Mr Cains said.
"There was only one TV in the whole house. It took me years to run all the cables for all the TVs, but every guest room has one now."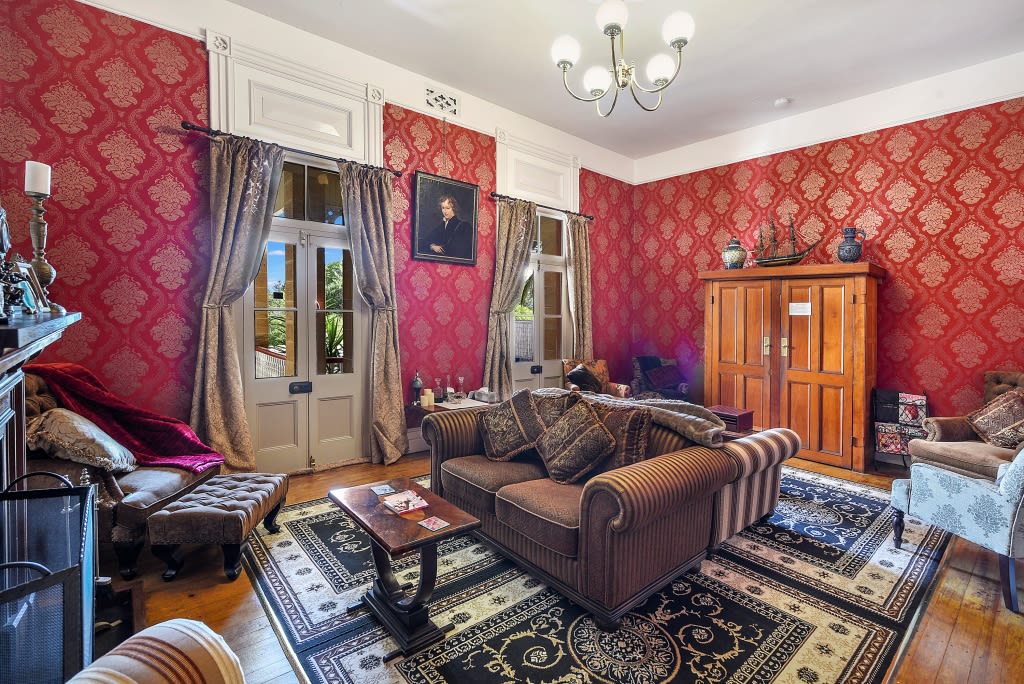 After years of restoration, much of it completed by Mr Cains himself, the hotel now boasts 12 renovated guest rooms with en suites or bathrooms, with plans approved for an extra 24 Queenslander-style cabins to be built on the acreage property, where the tennis court is currently situated.
"We'll build them in three stages of eight cabins and see how they go," Mr Cains explained.
But with their family still living on the Gold Coast, Mr Cains and Ms Hunt said they didn't think the abbey would be their forever home, and plan to put the 130-year-old property back on the market "at some stage". They listed it unsuccessfully back in 2018.
"We've had lots of different offers over the years that have fallen through … lots of people love the idea of it but don't like how much work is involved in it," Mr Cain said.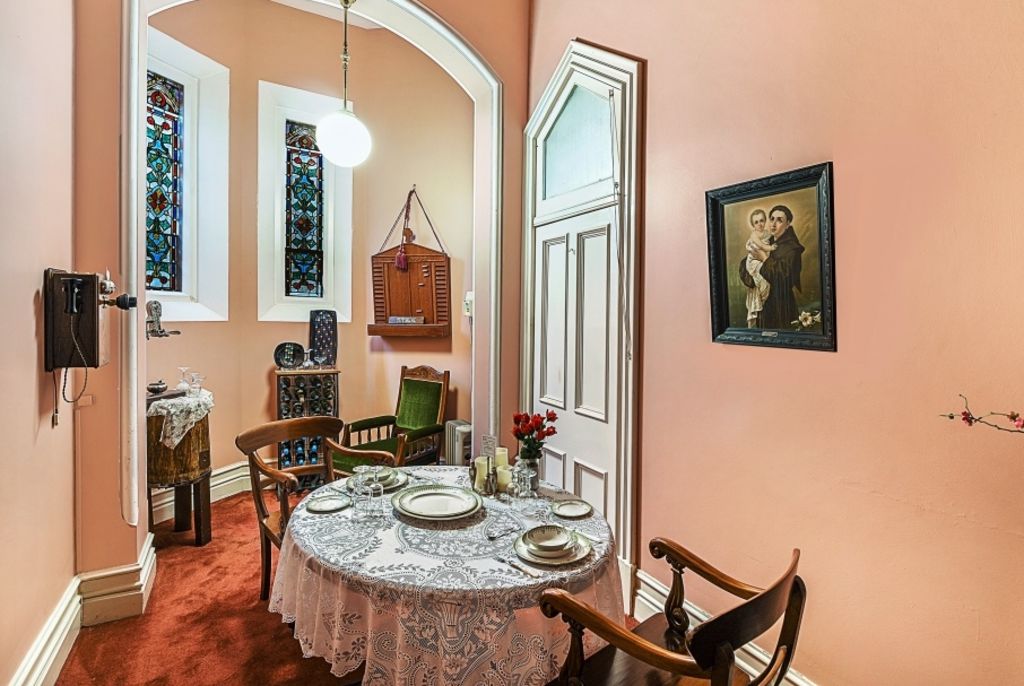 "But it's not hard. It's just that you've got to keep on top of things. It's like your own house. So, you've got a light bulb that's not working, change it. It's little things like that. It's just a giant house. That's all it is."
After withdrawing it from the market, Mr Cains said their plan shifted from purely restoring the home to building up a profitable hotel business. This has included a name change, opening the restaurant to the public (previously it only served in-house guests), and expanding the accommodation offerings. In addition to building the detached cabins in the near future, Mr Cain said he was currently transforming the generous attic space of the main building into four "loft suites", bringing the guest room count to 16.
Hosting events, such as murder mystery parties, weddings and elopements, has become another income stream for the hotel. Mr Cains said the most memorable elopement was a couple in their nineties who had never been married to each other or anyone else.
"They didn't tell their kids. They had dinner here. Got married here. Stayed the night here. Then they rang the kids the next day after they got married to tell them. It was great."
Just like its fictional English counterpart, Warwick's abbey has attracted a colourful array of guests, from a Gold Coast playboy who booked the entire hotel, to religious leaders and a stream of dignitaries, including the current president of Ireland, Michael Higgins, the former governor-general of Australia, Sir Peter Cosgrove, and the former governor of Queensland, Paul de Jersey.
But Mr Cains joked that the biggest celebrity of all was their resident cat, Basil, perhaps named after Basil Fawlty – another famous, albeit fictional, hotelier. With one of the rooms named and decorated in his honour, Basil loves to greet his guests and show them to their rooms. And in the evenings, you may just find him cuddled up with his owners, in front of a roaring fire, watching re-runs of Downton Abbey.