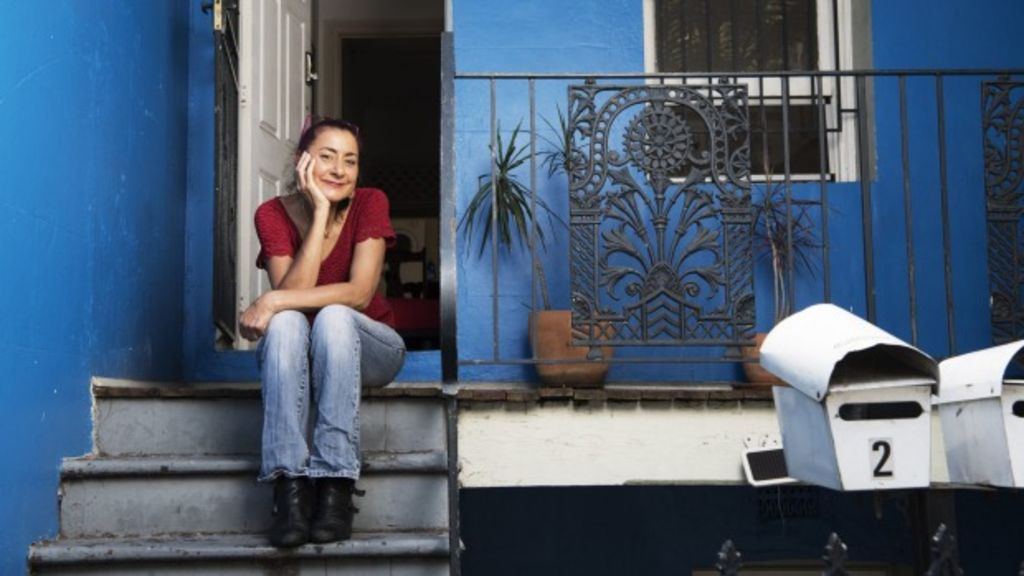 Confusion reigns as short-term rentals through Airbnb carry high cost for property owners
A decision to open up her Surry Hills terrace for short stays has come at a surprising cost for Mary Banfield.
The property owner has been told by the City of Sydney that she must change the building's two residential flats into serviced apartments if she wants to continue offering short-term stays through the website Airbnb.
With this came an initial council development contribution of $33,000 – more than triple the cost of the upgrade work – charged to offset the additional demand on the area's public facilities and amenities.
It is just one of the ways councils are seeking to shoehorn the market for short-term holiday rentals into planning laws designed to sustain neighbourhoods but ill-equipped to handle the exponential growth of an online industry connecting homeowners with holidaymakers.
Airbnb, which has 50,000 listings across Australia, has almost doubled its listings in greater Sydney to 15,000 in just 12 months.
"It is ludicrous," Ms Banfield said, of the council Section 94 contribution, which was later revised down to about $15,000. The population impact of swapping long-term tenants for short-term visitors, she added, would be zero.
"It does make you sit back and question whether the whole thing is tenable."
On that front, the City of Sydney, which has elsewhere threatened fines or required Airbnb hosts to become bed and breakfasts, said the regulatory framework needs to be updated to support short-term rentals "with the right rules".
It has told an upcoming parliamentary inquiry into the regulation of short-term holiday letting that "local legislation had not kept up" with sites like Airbnb.
The council is proposing a new statewide definition for this kind of accommodation, which could limit the number of days a property could be let and the fees it is charging Ms Banfield "would not be required".
Airbnb's Australian general manager, Sam McDonagh, said it "proactively" encourages hosts to ensure they comply with relevant regulations, "but one of the things we consistently hear from councils themselves is that the rules are often hard to interpret and outdated".
"In fact, in many cases they were written long before the internet even existed," Mr McDonagh said.
Trevor Atherton, of travel law specialists Atherton Legal, said even council areas seeking to accommodate the growing industry were "all going their own way".
"They're all defining things in different ways and having different procedures," Mr Atherton said.
In Randwick, for instance, changing a building to a serviced apartment will only attract an infrastructure fee for development applications worth more than $100,000.
Homeowners are otherwise permitted to rent out a room "providing the principal use of the premises remains that of a dwelling", a council spokesman said.
Whether short-term holiday letting changed the nature of a homeowner's "dwelling" was a sticking point in neighbouring Woollahra, where the council sought a court order to ban one property owner from renting out their apartment for less than 90 days following complaints.
The family, who live in rural NSW, had previously only been using the unit for short-term stays during their regular visits to Sydney.
"We didn't want to be a test case, so we just backed out and went along with whatever [the council] said," said the owner, who requested that her name be withheld.
"Probably our biggest mistake is we didn't ring council to see if it's legal or if it was in keeping with the zoning, because obviously people were doing it so I assumed it was OK."
Woollahra Council said there was "no specific definition" of short-term holiday stays in its planning controls, and it did not "actively" follow up unauthorised uses unless there was a complaint.
Its director of planning and development, Allan Coker, said it would "welcome potential changes to the legislative framework to provide more certainty regarding the permissibility and regulation of short-term holiday letting".
The Accommodation Association of Australia would support a shift to lighter regulation, but only if the same was applied to the existing hotels and motels industry, its chief executive, Richard Munro, said.
"I don't think new regulation, or light regulation, for the new entrants is fair," Mr Munro said.