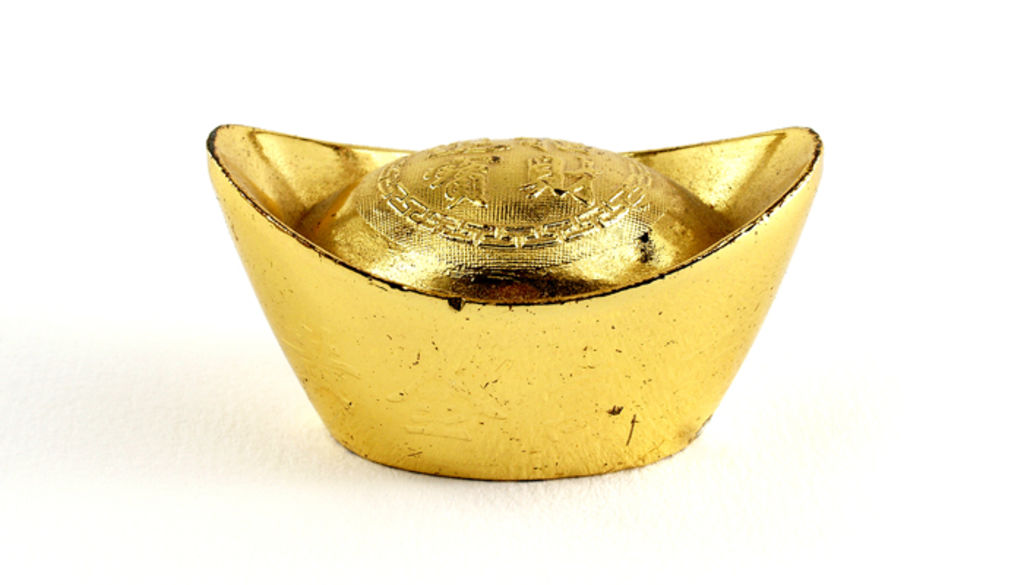 Commercial real estate industry tackles new challenges with ancient art of feng shui
When celebrity chef Tom Kime was looking for a premises to launch his new Ceru restaurant, he visited a site in Sydney's eastern suburbs where several businesses had previously crashed.
He liked the area, he loved the potential but he hated the space.
"The aesthetic was all wrong and the energy there was even worse," he says. "Not one business had done well there, and it felt like it too. I knew something dramatic had to be done to change the look of the place and its atmosphere."
Back in his native Britain, he'd seen how the enormously successful Zuma restaurants chain had started out seeking the help of a feng shui expert to advise on locations, designs and colour schemes.
So he approached Australian feng shui master Mina Zheng to see what she thought of the premises and if – and how – they could be improved.
She came, she saw, she told him what should be done and he duly did it.
Tom Kime and Mina Zheng at Ceru restaurant. Photo: Brook Mitchell
The entrance shifted, a glass wall was blocked, the ceiling was levelled, the bar moved, the colours changed to blue and yellow, a planned black floor became grey and recycled wood and copper panels were brought in.
"It was so horrible and it was trapping energy and leaking money but now it looks a lot better," says Zheng.
"We opened it out a lot more and softened it from a 'sinking ship' formation into a 'golden ingot' shape, with positive qi flow. I think now it will do well."
Before: The restaurant space before the renovation. Photo: Mina Zheng
Before: The space was leaking money and trapping energy, according to Mina Zheng.
Finally, in late January at the base of the Larmont Hotel in Potts Point, Ceru opened with a blaze of publicity, packed tables and glowing reviews.
Ceru uses free-range, mostly organic and sustainable ingredients to serve Middle Eastern-style "street food".
"Everyone who comes in now says how calming and welcoming the restaurant feels," says Kime, the founder of sustainable seafood cafe Fish & Co, author of six books about food and regular TV cooking show presenter, who's previously worked with Rick Stein, Jamie Oliver and David Thompson. "I think it was money well worth spending."
After: The Ceru space was opened out, from a "sinking ship" formation to "golden ingot", with positive qi flow. Photo: Brook Mitchell
Kime is the latest in a rush of businesspeople turning to practitioners of the ancient art of feng shui for help to reshift the energy and focus of their commercial real estate.
Property developers today routinely take notice of feng shui when planning new projects, with orientation one of the most important facets, and many architects also apply feng shui to their designs.
After: "Everyone who comes in now says how calming and welcoming the restaurant feels." Photo: Brook Mitchell
The Urban Taskforce Australia's 2015 Property Person of the Year, Crown Group CEO Iwan Sunito, says he certainly takes notice. "Our properties are designed to incorporate principles of feng shui," he says.
But even when feng shui isn't applied at the start to buildings, masters are often brought in afterwards to consult on floor plans, interior designs and colour schemes.
"We're often shown designs of buildings, and asked, 'Is this good?'" says Melbourne-based feng shui consultant Edgar Lok Tin Yang.
"Sometimes there are site limitations and you can't do much about it, but you can change things internally to make it less unfavourable.
"But it's always better when you're asked to become involved at the start of the building process so you can make the best of the position."
Fences and construction activity around the Chinese Garden of Friendship, Darling Harbour. Photo: CommercialRealEstate
Even during construction work, the feng shui of a place is now considered carefully. At the Chinese Garden of Friendship at Darling Harbour in Sydney, which is now surrounded by building work for Lend Lease's Darling Square and the refurbishment of Darling Harbour, the Sydney Harbour Foreshore Authority were eager to make sure the fences around it had as little an impact as possible.
"These matters are considered and managed as best we can, being mindful that Darling Harbour is undergoing an extreme makeover, and the pressures of development will often override local sensitivities," says Peter Nowland, senior landscape architect with the authority.
"Hoardings and the like are an unfortunate but temporary imposition on public access and to some extent on the feng shui of not just the garden but the broader landscape.
"The use of steel mesh fencing is generally fine because this will not have an impact on the movement of qi.
"Fortunately for the garden, the qi line from the garden to Cockle Bay is through the northern palisade fence so the works on the western side-new entertainment centre side have no impact the garden's feng shui. I am hopeful that this key qi line to the north will remain open once the works are fully complete."
Feng shui principles were considered as part of the construction work around the Chinese Garden of Friendship. Photo: CommercialRealEstate
Awareness of such factors is certainly spreading. When Yang began his business in Australia 17 years ago, he had mostly Chinese or Asian clients. Later, he had a lot of people wanting to target Chinese or Asian customers. Today, he has more and more non-Asian Australians, often not particularly doing business with feng shui believers, who ask for a consultation.
He's worked for a number of publicly listed firms within the banking sector – who remain coy about their involvement and ask not to be named – but also large corporations outside financial services.
"Over the last three to four years, we've seen a lot more westerners, and westerner-owned businesses, coming to us," says Yang. "They often come when they have problems, like they're losing money or have employee issues.
'They often come when they have problems, like they're losing money or have employee issues.'
"The important task then is to help them achieve harmony and well-being which might involve changing the layout of offices to help the flow of energy, moving furniture or allow staff to face in a different direction."
In over 20 years of feng shui consultations, master Jodi Brunner has also seen much of her time shift from helping people improve their homes to assisting them boost their businesses.
Clients have included the Langham Hotel in Melbourne, with their Chaun Spa and administrative offices, the Express Travel Group in the CBD and IT companies on Collins Street.
Chuan Spa at The Langham, Melbourne. Photo: Leonardo.com
"There's definitely an increase in demand for our services as more Asian and Chinese people buy into Australia, but it's now also a lot of Anglo-Australians as well as people doing business with the Asian community," says Brunner. "The proof is in the pudding."
Business branding and semiotics is another area in which feng shui is undergoing a startling increase in popularity.
International consultant Chris Brazel, who's worked with major companies like TVSN and Brand Productions, finds changing logos, colours and designs can have a major impact on commercial bottom lines.
"People have been coming to feng shui to find out what's stopping them moving to the next stage," Brazel says. "Awareness has been steadily building for about 10 years, but for the last five years, it's a lot more. People can see the difference it makes."