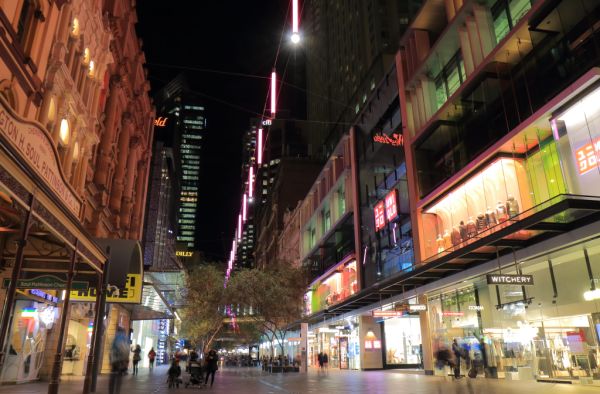 Commercial property tenants struggling in the wake of the coronavirus should not rush into new lease agreements, experts say
For commercial tenants struggling with the coronavirus crisis, the main hope for economic survival lies not in the rules and regulations of the pre-COVID-19 property world, but in dialogue and negotiation, experts say.
As tenants wait in the hope of some help from the federal and state governments, and as April 1 approaches – the date when most tenants' next monthly rent falls due – many experts are advising for them to hold tight, talk and avoid panic-signing up to future long-term deals in return for rent relief now.
"Some people can pay the full month, others can pay part of it and others aren't in a position to pay anything at all," said Steve Urwin, of Kernel Property, a tenant advisory specialist.
"They don't have any legal rights to stop paying rent in these circumstances, so we are encouraging them, rather than do nothing and just hope for the best at this stage, to engage with landlords in dialogue, or to approach us to."
[dm-listing-recommendation experimentname='midcontent-listings' positiononpage='midcontent']
But at the same time, he was warning them against entering into agreements that would impact them in the long term, such as signing up for three months' rent relief in exchange for extending their lease.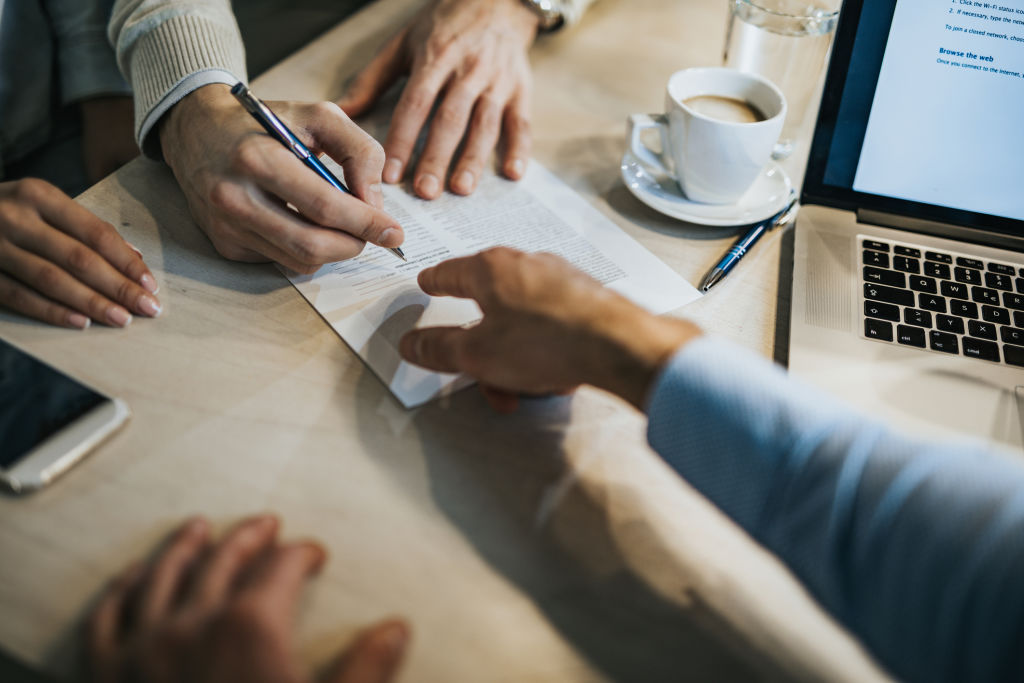 "If you consider how much the world has changed in the last two weeks, what will it look like in two weeks' time? They're uncharted waters. And if everything changes again, you don't want to be in an even worse position."
In the past, each asset class of commercial real estate would expect to be faring differently in terms of the ability to pay rent, negotiate out of it, or contest its validity.
But the situation now of each individual tenant is unique, believes Mark Lockwood, director of transaction management at Tenant Representation Services.
"Different members of different asset classes are in quite different positions," he said.
"For instance, stock exchange traders have never been busier and their work is up by 250 per cent, while travel and food and beverage operators have been severely impacted. And at the same time, landlords have been waiting to see what else government is going to announce to support them …"
So far, businesses with a turnover of less than $50 million have been told they will receive wage subsidies of up to $100,000, can have instant asset write-offs, loans and a wage subsidy to train workers.
In addition, in NSW, there's the waiving of payroll tax, and some fees and charges for three months and payroll tax cuts, while those in Victoria will have full payroll tax refunds for the financial year, a deferral of payroll tax and rent relief for those in government buildings. Other states have similar packages.
Should the rules be changed?
John Reed, director of Lpc Cresa, representing occupiers and tenants, feels that the whole rule book has to be thrown out and rethought.
"Our general view is that the current situation totally changes the rules of the game," he said. "What we are facing here is that the perspective of 'The ink is dry and the lease is executed' is no longer valid.
"The influence of the coronavirus is so pervasive that the idea of landlords responding to tenants with the attitude that the lease has been signed and conditions agreed, and saying tenants shouldn't make their problems the landlords' problems, isn't appropriate to the situation. The rules that applied across the board before are gone."
Commercial property advisor Tim Maunsell, of Maunsell Property Consultants, is now being approached by so many tenants facing problems he's offering a free consultation to those in trouble.
He promises to assess their problems, evaluate their plans, give strategic advice on their property, negotiate on their behalf and resolve disputes with landlords.
"These are extraordinary times," he said. "Tenants aren't reneging on their properties yet, but these are early days.
"We're advising them to stay put and pay what they can afford, and talk to the landlord, or use a third party to talk to the landlord, about their issues. It's very tough for those who've had to close shop and aren't receiving any income to still pay rent, like in some retail or hospitality.
"Then there's the education sector, like colleges, in trouble due to lack of enrolments.
"The virus couldn't have happened at a worse time in a business cycle, just before the fees were due, which a lot of students held back on paying. But we're finding that most landlords are happy to listen to their tenants, and not bite the hand that feeds them, as they're hoping they'll all come out on the other side."
Tenants' problems often complex
Many tenants, however, are facing complex problems, whether in commercial, retail or industrial properties. One company in Brisbane had agreed to end its lease of a 3000-square-metre premises to move into another building. But now the fitout of the new space has been delayed and the company faces being liable for two sets of rent, said Mr Urwin.
Another Melbourne firm was due to move into a new high-rise tower, but worries that building work is being delayed, there are shortages of materials and, if one person tests positive for COVID-19 on site, the whole tower could be shut down.
"In all these situations, both parties – tenant and landlord – have to act reasonably," said Mr Urwin. "Landlords are generally being pragmatic as they want businesses not to fail, but some inevitably will. And tenants have to face the fact that we're now looking at a different norm, and they shouldn't sign new leases in case they end up a poisoned pill.
"Before, they might have needed space for 90 staff but now they might employ only 40 and they have large premises they don't need. But we're advising them not to hold a gun to their landlords' heads as, legally, they're not in a good position …"
Most long-term leases don't contain 'force majeure' clauses allowing early termination in case of unforeseen events, like a pandemic.
Tenants might, in those circumstances, seek legal advice to see if they can claim the doctrine of frustration, where the country being in lockdown is effectively terminated their leases.
But Melbourne barrister Sam Hopper said that's proved extremely hard to prove, and win.
In one advice, he wrote, 'The [Australian] legislation addresses the consequences of frustration and the allocation of liabilities after an event of frustration occurs.  I suspect that the legislation will have limited relevance for landlords and tenants.'
Instead, it was about commonsense on the part of both groups, said Mr Reed. "They need to sensibly understand the commercial realities of the situation, and rethink both temporary and permanent arrangements," said Reed.
"I like the saying 'Actors only get off the stage when the stage is burning', and I think some landlords haven't got to that realisation yet. But that's slowly happening now.
"And, together with the proactive help the government is giving in stimulus packages, we will come out of this. The well-run businesses will be those who survive."
[dm-listing-recommendation experimentname='below-content-listings' positiononpage='belowContent']
Keep up with Commercial Real Estate news.
Keep up with Commercial Real Estate news.