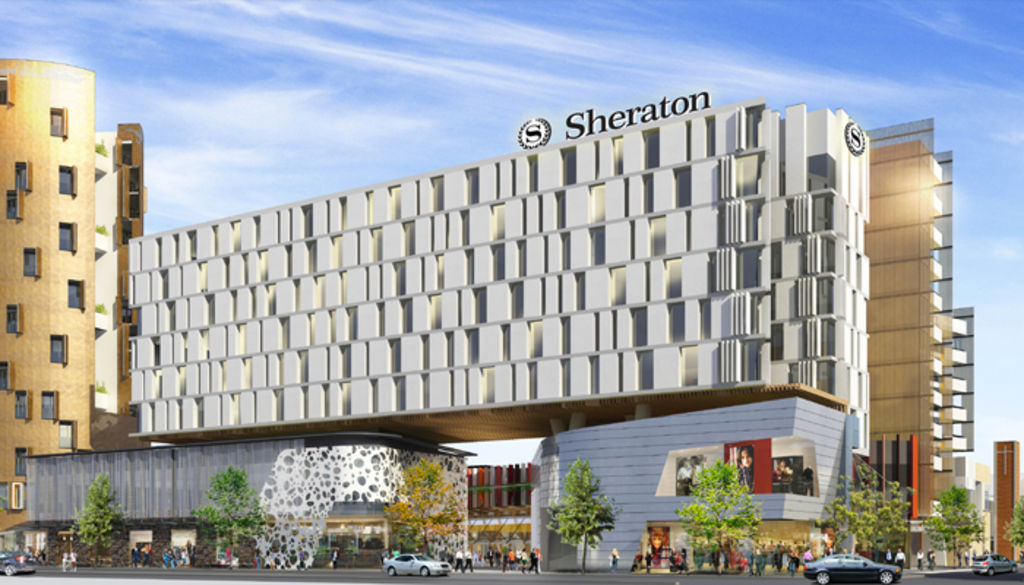 Colliers to drive residential sales for landmark Adelaide project
A landmark $200 million development expected to become a world-class destination for Adelaide has taken another step with the appointment of Colliers International as exclusive selling agents.
The Makris Group has appointed Colliers International's new residential project marketing team to drive residential sales for its mixed-use project at 88 O'Connell Street in Adelaide, marking the company's expansion into the city's evolving residential apartment market.
The 88 O'Connell development will consist of eight buildings with 131 residential apartments spread over three separate buildings – a curved building on the corner of O'Connell and Tynte streets, a tiered building above retail and commercial tenancies at the southern end of the site and four levels of studio-style apartments on boundaries adjacent to an existing development on Centenary Street.
An artist's impression of the 88 O'Connell Street development. Image: Makris Group
A 160-room, five-star Sheraton Adelaide hotel, by Starwood Hotels and Resorts, will open on the corner of O'Connell and Archer streets in 2019.
The complex also will include 3000 square metres of premium office space, 3000 square metres of retail space and 441 car spaces over three basement levels.
The retail space will frame a landscaped piazza providing public space which, in total, comprises about 35 per cent of the site.
Makris Group chief executive John Blunt said Colliers' appointment, alongside RCP as project manager, was an important milestone for the project.
"Having amalgamated a very significant site over time, we are in the fortunate position of being able to deliver a co-ordinated development which integrates uses and buildings in a manner which is complementary to each of the project components and respectful of the people who live, shop, work, relax and operate businesses in the precinct," Mr Blunt said.
Nick Pelvay has been appointed to lead Colliers' new residential project marketing team in South Australia – including the sale of the residential component of 88 O'Connell Street – supported by Justin Hazell.
"Colliers International is proud to be associated with this visionary project, which we are confident will not only transform the O'Connell Street precinct into a world-class destination for visitors and residents but also assist in positioning South Australia on the world stage," Mr Pelvay said.
"Adelaide offers a magnificent and convenient lifestyle increasingly facilitated by the convenience of apartment living in inner city locations close to shops, restaurants, cultural and sporting venues and entertainment facilities and we expect strong interest from potential residents as a result.
"These factors are driving the significant growth of the local sector, with South Australian apartment approvals now representing 31 per cent of the residential building market – an increase from 20 per cent in 2012. Adelaide apartment approvals have nearly doubled in the past three years from 1695 in 2012 to 3385 this year."
James Young, Colliers International state chief executive – South Australia, said it was an ideal time to expand the company's existing residential services into the Adelaide market.
"We have identified a strong need for a highly capable and experienced tier 1 team to support the growth of Adelaide's apartment and infill markets and are pleased to now be offering that service," Mr Young said.
The 88 O'Connell development is designed by Ignite Architects and shaped through the State Government's planning process. It was granted development approval in mid-2015 and is scheduled to begin construction later this year.