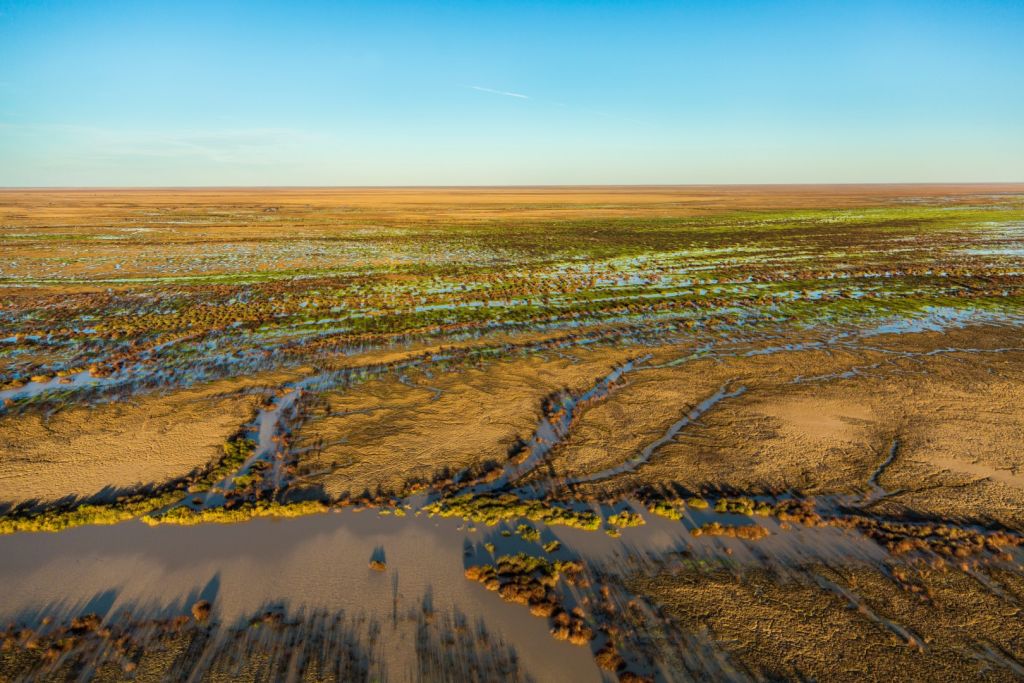 Clifton Hills Station in South Australia, one of the biggest farms in the world, is for sale
One of the biggest farms in the world, with an area more than half the size of Belgium, has hit the market.
Established in 1878, the Clifton Hills Station is a cattle property on the Birdsville Track in the far north-east corner of South Australia and is being sold on a 'walk-in walk-out' basis. This means the real estate will come with everything on it, including cattle and infrastructure.
The property occupies about 16,500 square kilometres, or 1.65 million hectares, making it a significant part of the Channel Country, which stretches from western Queensland into South Australia.
The owners are Clifton Hills Pastoral Company – a syndicate made up of four families, most of whom have been in place for more than 60 years.
Clifton Hills Pastoral Company's managing partner Dave Harvey said the site was "very fertile".
"The Diamantina River effectively terminates in a delta floodplain on Clifton Hills, giving a consistent 1500 square kilometres of flood area per annum," he said.
"The scale on Clifton Hills is achieved without massive infrastructure – the secret is the large land area which allows cattle to be well spread out."
Colliers International's Ben Forrest, Jesse Manuel and Nick Dean are marketing the listing with Wally Cooper from Rural Property and Livestock (RPL).
The agents anticipate interest to start from $1550 a beast area, based on the present pastoral board maximum of 21,500 cattle. The cattle and plant would be priced additionally.
Mr Forrest said it was an opportunity for investors to acquire a substantial herd without paying freight costs, as well as going through the complexities involved in buying new stock.
"The beauty of Clifton Hills is not only the amazing flow of water it receives from the north but all rain that falls on the property stays on the property," Mr Cooper said.
"The internal gibber country acts like an enormous roof which fills numerous creeks and swamps generating growth of fantastic feed all from an inch of rain."
The site is divided into four neighbouring pastoral leases, two for Clifton Hills, Goyder Lagoon and Kanowana, which support an estimated 18,000 head of cattle.
The infrastructure is made up of a central homestead hub, formed roadways, airstrips, 24 sets of steel trucking yards, six flowing bores, and plant and equipment.
Expressions of interest for the international tender have opened.