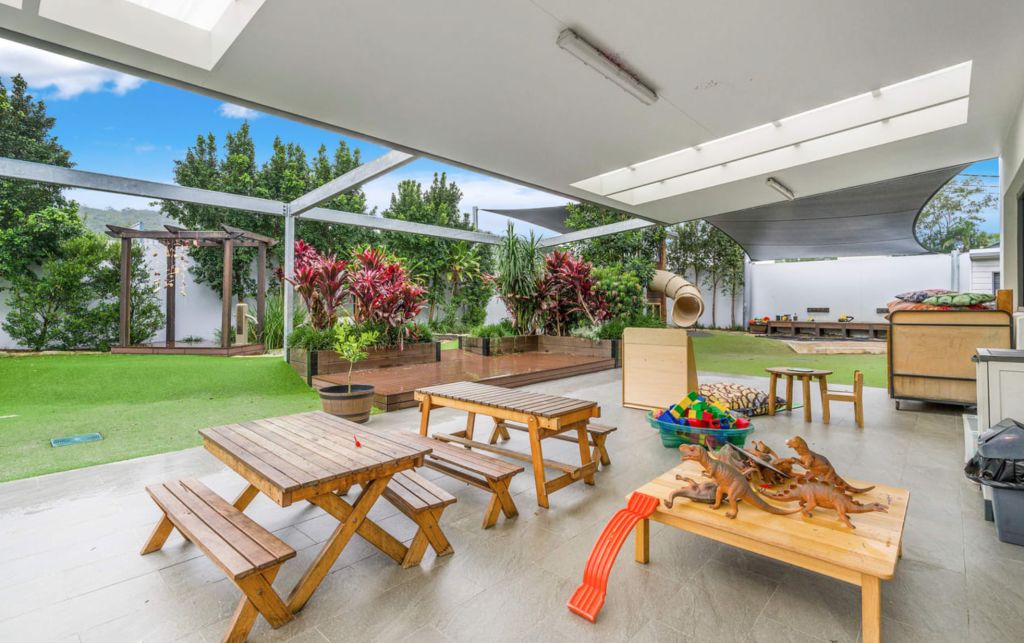 Childcare sector's strong run shows no signs of stopping
New childcare centres are at the top of commercial property investors' wish lists, with a flurry of recent sales indicating buyers want high depreciation schedules and long-term leases.
The childcare market remains buoyant, despite economic headwinds and the rising cost of debt starting to take its toll on the property market.
Stonebridge has handled six major childcare transactions in recent months – via auction, public sale and off-market deals – with yields hovering at or below the 5 per cent mark.
A regional Queensland private investor splashed $7.9 million for a Play & Learn centre in The Gap in Brisbane's north-west, on a yield of 4.84 per cent.
The 1900-square-metre facility was fully refurbished and underpinned by a 20-year lease, with 3 per cent annual rent increases.
Further north of the Brisbane CBD, a new childcare centre in Dakabin leased to Journey Early on a 15-year term was also snapped up by a private investor. The $7.35 million off-market deal represented a 5 per cent yield.
"It's still one of the most favoured asset class for high-net-worth investors," said Stonebridge partner Tom Moreland. So strong is the demand for new childcare centres, Stonebridge agents have sold several facilities 'off the plan'.
A childcare fund paid $7,648,000 in an off-market deal for a Tarneit childcare centre on a 4.92 per cent yield. The state-of-the-art Eden Academy Childcare Development in the booming western suburbs of Melbourne is due to open next year with a 15-year lease in place.
And in another growth area, Townsville's Bushland Beach, a Brisbane investor paid $6,575,000 on a fund-through basis for the Imagine Childcare Development.
Stonebridge's Michael Collins said all of the properties sold were underpinned by similar fundamentals including "long-term leases, annual reviews of circa 3 per cent, new buildings with high depreciation and strategic childcare locations near schools and associated amenity".
Several of the recent purchasers were first-time investors in the childcare industry, Moreland said, lured by the "set and forget" style of the asset class. Government assistance throughout the pandemic had also boosted investor confidence, he added.
Throughout the pandemic, investors favoured essential services such as service stations, supermarkets and childcare – a trend that has continued.
"We continue to witness high-net-worth private investors pursuing assets within defensive industries, particularly those providing annuity-style income via long-term leases to proven covenants," Moreland said.
While demand hasn't softened, the soaring cost of construction could pose a challenge for future supply. "I think that's causing some headaches for developers to pull these projects together," he said.
Two childcare centres in Toowoomba were also sold at Stonebridge's recent portfolio auction. The $5.4 million sale of Story House Wilsonton set a record low yield of 4.75 per cent for a regional Queensland childcare centre. Meanwhile, the Story House North Toowoomba facility fetched $3.87 million at a 5 per cent yield.
Alongside Collins and Moreland, the deals were handled by Stonebridge agents Rorey James, Kevin Tong and Thomas Proberts.
Get a weekly roundup of the latest news from Commercial Real Estate, delivered straight to your inbox!