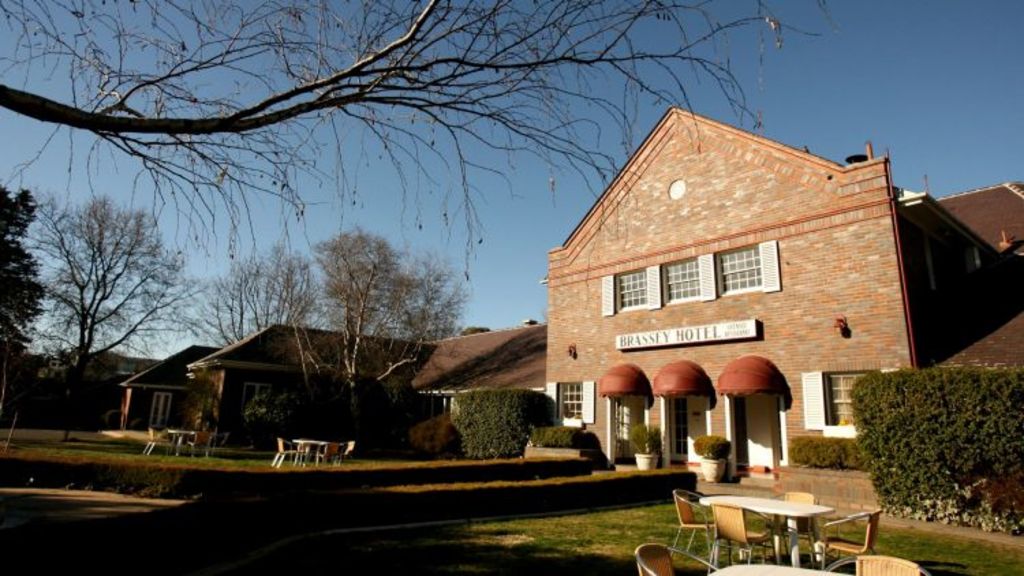 Canberra's Brassey Hotel undergoes multimillion dollar makeover
Canberra's Brassey Hotel is steeped in history but a multimillion dollar makeover is set to cement the decades-old building as a premier fitness and wellbeing hub.
The almost 90-year-old Barton building has undergone a $6 million facelift with construction of a $2.5 million five-star wellness centre, complete with an international standard day spa and gymnasium, underway.
The hotel's 75 rooms have been refurbished with new carpets, window furnishings, bed mattresses and bathroom fixtures as part of the first string of upgrades, which began shortly after the Doma Group acquired the hotel in mid-2015.
Canberra's Brassey Hotel has undergone an upgrade. Photo: Supplied
Five new luxury rooms will also be added.
The project has also included a fresh splash of paint inside the hotel; upgrades to the building's exterior, outdoor courtyards and gardens; and the removal of asbestos.
But the most dramatic change is still underway with the hotel's south wing, which previously housed the kitchen and dining area, being transformed into a wellness centre.
The renovation includes new bathroom fixtures. Photo: Supplied
Its gym will include a general fitness area, a weights area, a multi-purpose group room, a Pilates studio and a separate yoga and spin studio, with plans for an outdoor gym and sprint track.
The centre will also include a day spa, complete with a cave-like hot spa, steam rooms, a sauna and treatment rooms.
Construction of the wellness centre is underway and due to be completed in October, with a "soft opening". The gym and day spa will be formally launched in early 2017, when group classes begin.
Hotel guests will have 24-hour access to the gym, while an "exclusive" membership will also be available.
Doma Group managing director Jure Domazet said the company's goal was to create "Canberra's best gym".
"We are confident the finished product will live up to expectations," he said.
"We wanted to make it easy and attractive for people to visit the gym or book a session at the spa.
"We are even making gym clothes available for people who might have forgotten to pack them or not want to carry them around in their overnight bag."
Mr Domazet said the entire facelift would respect the hotel's historical significance and character.
"The Brassey Hotel holds a lot of memories for Canberrans like myself," he said.
"Plenty of people I talk to around Canberra remember a wedding or event they went to in its historic grounds.
"We have paid careful attention to respect the significant heritage value of the Brassey in the refurbishment and design of the interiors."
The Brassey Hotel opened in 1927 and was designed by Sydney-based architectural firm Budden and Hood, the creative minds behind the well-known Elizabeth Street David Jones store in the Sydney CBD.
The purpose-built hotel, which has housed a string of politicians and government officials over the decades, was acquired by the Doma Group in late June, 2015.
The Brassey is among a number of other hotels in Barton's realm precinct owned by the organisation's Doma Hotels arm, including the Hotel Realm, Burberry Hotel and Little National Hotel.