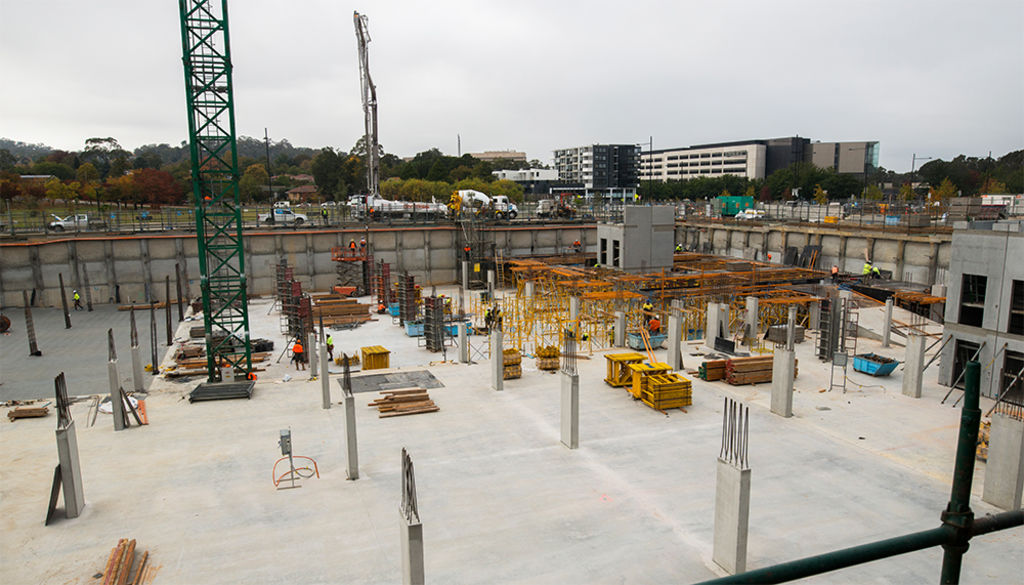 Campbell 5 a major drawcard for investors
Investors have quickly moved to secure office and retail space at the Campbell 5 development, in one of Canberra's premium residential and government office precincts.
Stage one sold out in a month and stage two is already 90 per cent sold before the development has even reached the market.
The first stage includes Greenwich Park, a residential and commercial development inspired by New York's famous lower west side village.
Like its Manhattan namesake, Greenwich Park offers loft-style apartment living with shared rooftop gardens, and communal resident work spaces, club lounge and dining room.
It also includes the residential-only Saint Germain development.
Stage 2 primarily comprises office and retail spaces that will ensure a vibrant community hub. Further stages will be released over the next 12 months to add to the volume of office and retail space.
Upon completion, the Campbell Park 5 development will contain more commercial space than the Kingston foreshore precinct.
Laing+Simmons Commercial managing director Alex Smith says the Campbell 5 masterplan has demonstrated strong appeal because of its attention to detail.
"The stages have been selling quickly and I think that can be attributed to a good quality product that has been properly thought out," he says.
"The overall development is characterised by high quality residential, retail and office environments along with parking and community amenities including green open spaces."
Smith says Campbell 5 is set to become one of Canberra's most sought after retail and entertainment precincts and another large part of its attraction was its premier location.
"I think investors understand the appeal of a quality, mixed use precinct that's located within Campbell, close to existing government offices and only three blocks to Civic," he says.
Residents and visitors will be able to easily walk to the city, Lake Burley Griffin and the Australian War Memorial.
The completed Campbell 5 precinct will be further defined by grouping businesses categories in different zones.
Family dining options will be in one area while hotel, restaurant and bars will be in another. Retail shops such as butchers and bakers will be located separately from business services such real estate agents and financial planners.
Campbell 5 construction stages will be completed from mid-2017 onwards.