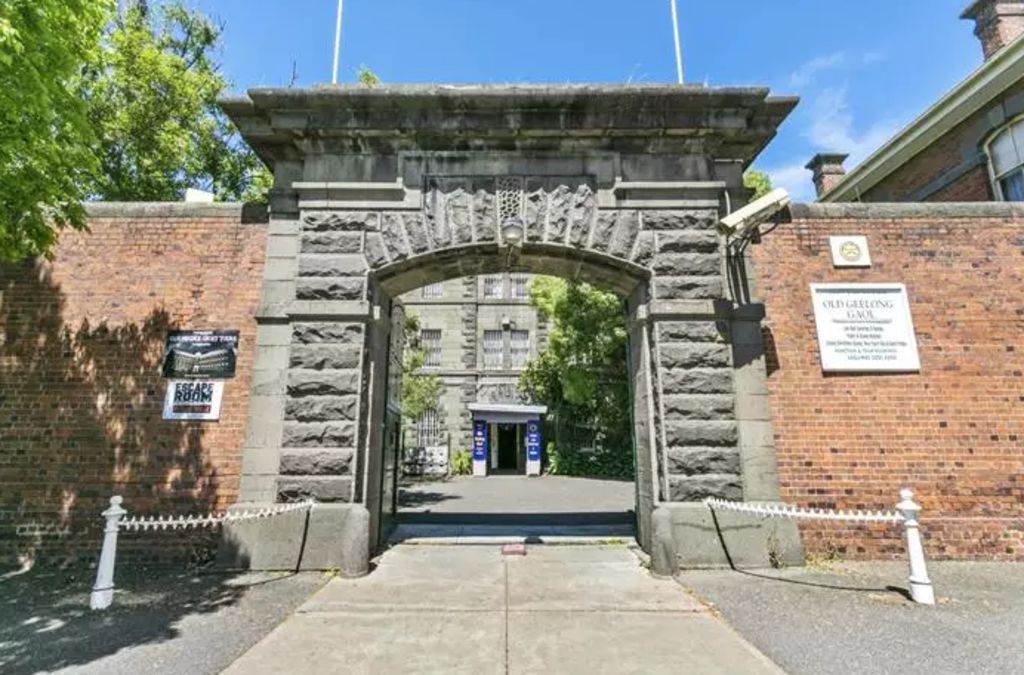 Buyers line up for old Geelong Gaol, look to unlock land for housing
Developers are already showing interest in snapping up the old Geelong Gaol, as competition for sites in the regional city's expanding CBD heats up.
The prison was built in stages from 1849 to 1864 and held high-security inmates until it officially closed in 1991. 
Heritage protections limit what could be built within with the jail –  the cell block, the warden's residence and the governor's residence must all be kept in original condition.
The site is almost 1 hectare in size, while a potential development area of 3993 square metres comes with residential growth zoning, subject to council approval.
Colliers Geelong agent Andrew Lewis said that in Geelong's "red-hot" commercial market the site had been the subject of much attention.
"There was already interest in the site before we launched the expressions of interest campaign," he said.
"We had six parties prior to the launch who were all Geelong-based and since the launch a week ago we've had six more interested buyers which have been from Melbourne and other parts of the country." 
Mr Lewis said the site did not have a price guide, as the council had said its goal was finding a buyer that would optimise the site for the community.
In its old age the jail has become expensive for the council to maintain and the buildings require repairs.
One of the council's three administrators, Dr Kathy Alexander, had previously said that "reports commissioned by the city indicate a maintenance backlog will cost more than $1.5 million and potentially up to $3 million".
Selling agent Ben Young, from Colliers International, said the buildings could be used by a new buyer and the land had potential to be redeveloped for residential use.
"There still has to be an element of community benefit to the property so we're not too sure how that's going to look, whether it's hospitality, tour groups and things like that operating within the jail." 
Mr Young also noted that consistently strong growth in Geelong's residential market was helping to fuel competition in the city's commercial market.
"This year has been a really strong year for the Geelong CBD, it's really picked up from the quieter days two or three years ago.
"We're finding a lot of people and businesses outside of Geelong are relocating to Geelong whether that's from Melbourne or other cities."
Mr Young said the council was encouraging more apartments and "resort-style living" in Geelong and Deakin University was also building accommodation in the CBD.
As buyers of development sites get priced out of Melbourne, the city of Geelong has become an attractive and more affordable option as it was one hour away.
Government agencies Worksafe and the NDIS are in the process of relocating to Geelong, with headquarters under construction on Malup Street, while it has been reported than an office building in the CBD tenanted by another government agency is expected to sell for more than $125 million.