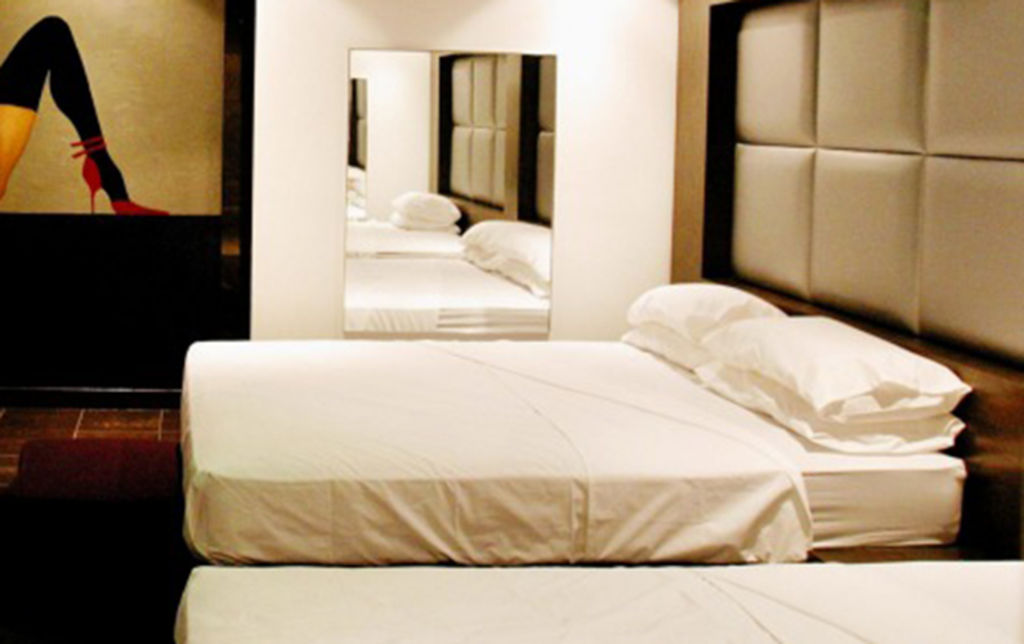 Buy Stiletto's building to enjoy a high yield and the Parramatta Road strip
Stiletto, self-described as the "world's finest short-stay boutique hotel and Sydney brothel" is selling its inner-city building as a high-yielding investment on a long-term lease.
The high-profile adult services operation, on Parramatta Road in Camperdown, is effectively undertaking a leaseback.
The agents, LJ Hooker Commercial Sydney and Henson Properties said the tenant, Psyche Holdings Pty Ltd as Trustee of the LH Equity Trust, had, over more than a decade, positioned itself as Sydney's leading, high-end adult services business.
"The future purchaser of the building will enjoy a double-digit return on this investment which is extremely rare in Sydney currently, let alone from a well-established, successful, tenant," said LJ Hooker Commercial Sydney associate director, John Romyn.
The building, which also has frontages to Larkin and Sparkes streets, has full development approval. Inside, over three levels and 1367 square metres of space, are 19 working rooms, plus administration, a basement commercial laundry, coolroom and parking for eight cars.
It is being sold on a 10-year lease, expiring in 2015, with a further 10-year option, at a current net income of 2.3 million.
At that rent, it is expected to sell on a yield of between 11 and 12 per cent.
Mr Romyn, his fellow LJH Commercial Sydney associate director Tom Barnier and Henson Properties Ray Chan, will close expressions of interest on November 19 on behalf of the owner, Parramatta Road Investments Pty Ltd as Trustee for the Parramatta Road Investment Trust.
Mr Romyn said the building, on a prominent 567-sq m site, presented a "host of opportunities" under its mixed-use zoning, including residential development.
"The Parramatta Road commercial market is undergoing rejuvenation due to infrastructure additions such the future WestConnex arterial, which encouraged many savvy investors to secure property along the Inner West strip," he said.