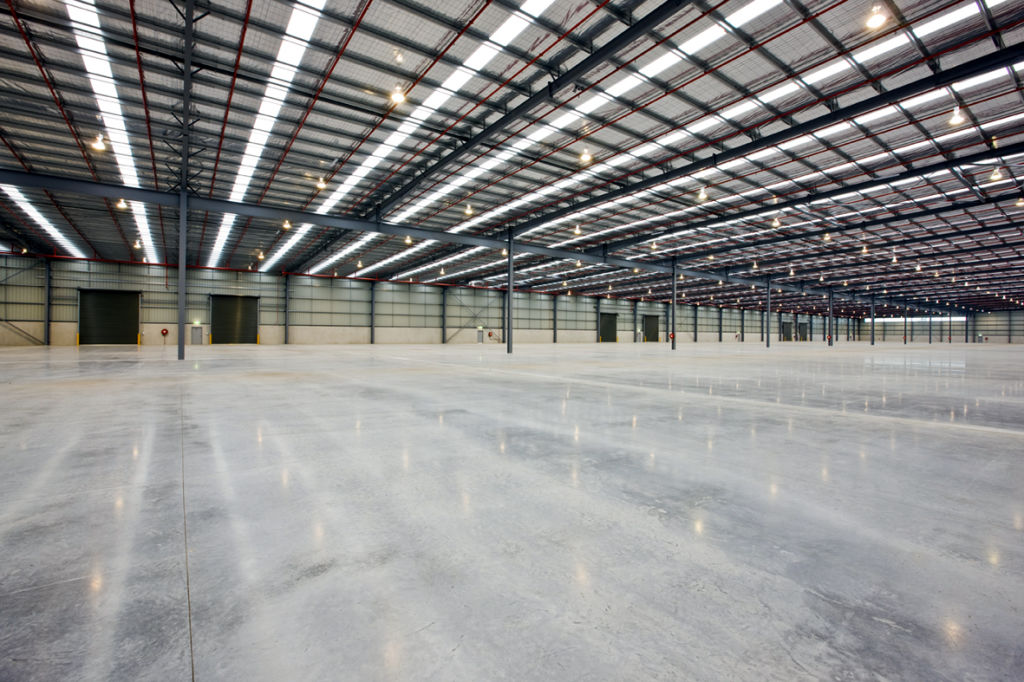 Businesses scramble to secure warehouse leases as rents tipped to hike in 2018
Warehouse tenants are bracing themselves for a rise in rents and demand in 2018, as the industrial property market is tipped to continue its star performance from 2017.
Sydney's gross leasing activity in the first three quarters of 2017 hit 749,000 square metres, flying past the market's typical 10-year annual average of 686,000 square metres, JLL data showed.
Melbourne and Brisbane's leasing volumes are also close to exceeding the long-term averages.
JLL's NSW head of industrial Michael Wall said he was encouraging warehouse occupants to seal lease deals quickly before rents escalated in 2018.
"We are advising our occupier clients with an upcoming requirement to outline how real estate will support their strategic objectives in their business plans and move to secure a pre-lease or existing facility prior to another uplift in rents over 2018," he said.
Damien Cooley, from Cooley Auctions, said the industrial market was particularly strong over the year around the Alexandria area in Sydney's inner south.
He noted the big challenge for the commercial real estate market next year would be the ability to access money.
"If banks continue to tighten lending policy then we might see a little bit of pressure in all sectors," he said.
Ray White Commercial's head of research Vanessa Rader agreed that restricted lending would have an impact on the market in 2018.
"More stringent lending criteria will likely result in dampened investment activity for secondary or higher-risk assets which have seen strong yield reduction over the past two years," she said.
"The new year will see firm eyes on interest rates and, more broadly, the performance of the Australian economy."
Ms Rader added that the priorities and focuses were shifting towards regional locations, particularly on Australia's east coast, in favour of higher yields.
"Many buyers are moving up the risk curve to secure these higher returning assets, regardless of location," she said.
"Buyers' focus is turning back towards quality locations and traditional commercial asset classes such as strip retail or warehousing.
"Newer asset classes such as service stations (are) falling out of favour due to increased reluctance by financial institutions that are already exposed to this asset class."
Office property in Sydney and Melbourne is expected to grow at a slower rate in 2018. Photo: Quentin Jones
The office sector was another high performing market this year, with the Gateway in Sydney's CBD setting record gross rentals of about $1800 a square metre, Savills data showed.
"The scarcity of suites under 200 square metres was prevalent as suites in this size bracket are achieving incentives in the range of 10-15 per cent, resulting in landlords requiring five-year terms to cover fit outs," Savills' director of office leasing Alastair Dunlop said.
"We enter a period of low supply with Investa's Barrack Place (at) 151 Clarence Street (Sydney) being the only new build marked for delivery in 2018."
His Melbourne counterpart Phillip Cullity said the education and co-working sectors had been driving deals across the city in 2017, with the latter accounting for 5 per cent of the office market.
JLL's Australian head of office leasing Tim O'Connor noted that although Sydney and Melbourne had "outperformed" the rest of the Australian CBD office markets over 2017, rental growth across Australia would be "two-tiered" in 2018.
"While still strong, the rate of growth in Sydney and Melbourne CBD's will not be as great as what we have seen. This is to be expected given both are working off a much higher base," he said.
Mr O'Connor said there would be more activity in the office sector next year, as options for contiguous space dropped in both markets.
"An increasing number of businesses will have difficulty finding options in existing stock that suit their space requirements, leading to increased renewals and pre-commitment activity."