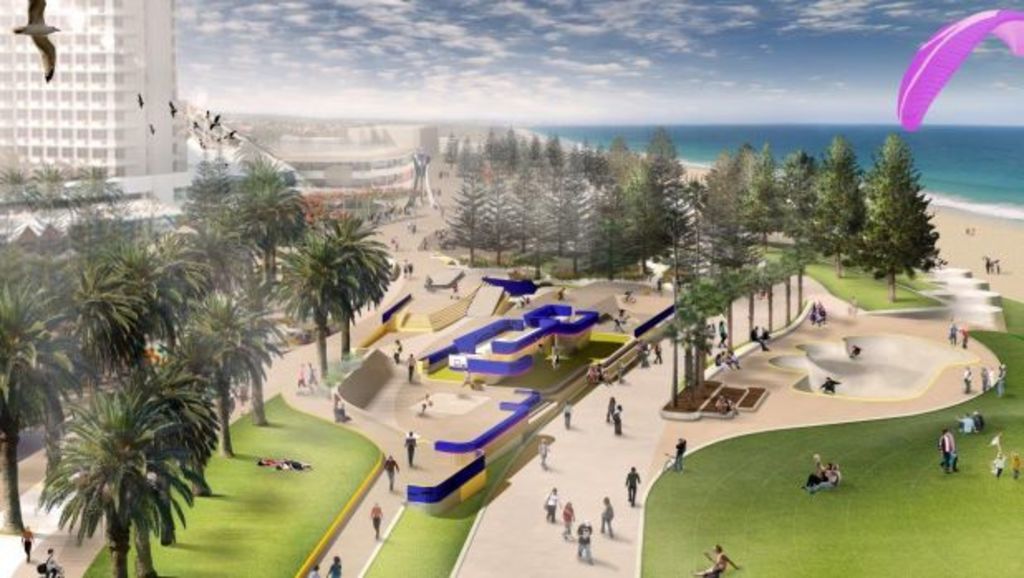 Budget boost to revamp Scarborough Beach foreshore into tourism hotspot
Scarborough Beach foreshore is set to become the new jewel in Colin Barnett's promotion of state tourism with an extra $18 million budget boost to complete the project's "masterplan".
The state government has agreed to bump up its contribution from $30 million to $48 million, complementing $27.4 million from the City of Stirling.
The local authority is also injecting a further $26 million into the building of what Mayor Giovanni Italiano called "the best pool in Australia", bringing the all-up price tag in at just over $101 million.
"We're delighted with the extra government funds that will allow the overall Scarborough Beach foreshore masterplan to be completed," Mr Italiano said.
"Overall, this is going to create jobs and increase visitors and tourists."
Mr Italiano believed the new 24/7 pool could well be the jewel in the redevelopment crown.
"When I became mayor I said one of the things I wanted to see was a pool beside the beach," he said.
Construction of the swimming pool could begin as early as September.
Planning Minister Donna Faragher said Scarborough Beach was recognised locally, nationally and internationally for its beauty, surf and sunsets.
"The Metropolitan Redevelopment Authority and the City of Stirling, are working together to revitalise Scarborough Beach," she said.
"We will draw on its unique identity to create a vibrant hub of activity with facilities, events and activities."
Mrs Faragher said a contract would soon be awarded for work to begin.
That will include construction of temporary facilities and the relocation of the Scarboro Surf Life Saving Club, reconfiguration of car parks and removal of a small section of man-made sand dunes.
A future "beach hub" will house the SSLSC, the city's beach services and will be used for other community uses.
"Initial earthworks have been scheduled during the quieter winter months, in an effort to minimise disruption to the local community," Mrs Faragher said.
But some residents are unhappy with one aspect of the plan they believe will harm or destroy local dune ecosystems.
The MRA intends to provide better access to the beach and the new foreshore attractions by extending The Esplanade and creating two new entry points from the West Coast Highway.
"This will disperse traffic between multiple intersections along West Coast Highway and help to create a continuous, pedestrian-friendly foreshore boulevard and more coherent beachfront strip," according to the MRA website.
A petition is collecting supporters in a bid to prevent the road changes.
Further public comment from residents, business owners and the broader community will be sought on the final elements of the proposed Scarborough revitalisation project.
Scarborough Square – surrounded by cafes, restaurants and shops
Sunset Hill – a sloping hill offering scenic views over the ocean, new promenades and nature-based activity space
Beach hub – offering a mix of recreational and retail spaces, including the SSLSC and the City of Stirling's beach service facilities
Intergenerational Plaza – a multi-use space for sports activities and events featuring a skate park, climbing wall and half-court basketball area
 ransit hub – the central landscaped entry point to Scarborough.
The Scarborough planning framework is expected to be finalised by mid-2016