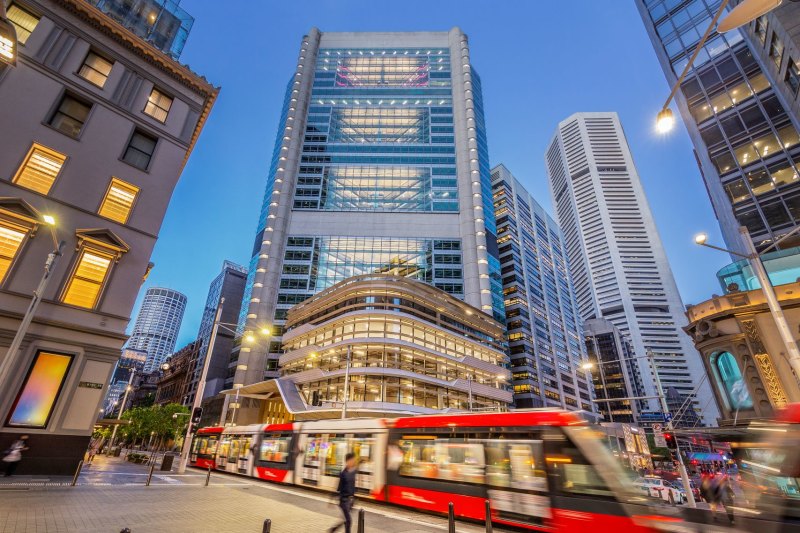 Brookfield's Sydney skyscraper defies office woes with 'house full' sign
Property giant Brookfield has defied the office market woes as the house full sign goes up in its Sydney tower after signing up the operator of the global Calvin Klein and Tommy Hilfiger brands.
The deal with PVH Brands for 5000 square metres from levels eight to 11 on a seven-year term has taken the 28-storey skyscraper at 388 George Street to 100 per cent occupancy. They join Aware Super, QBE Insurance and CoreLogic, among other major tenants.
Danny Poljak, president of Brookfield Properties, said the lease singing reflect the "flight to quality" trend where tenants are taking advantage of space in new towers that offer more amenities to entice staff back to the office and make the city more vibrant.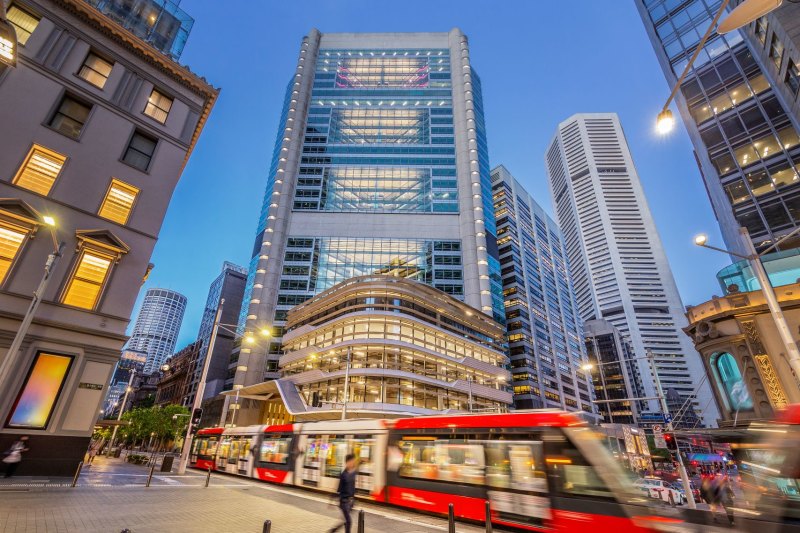 "The leases are testimony to the ongoing demand for high-quality, well-located space within the Sydney CBD," Poljak said.
The former American Express and NRMA site at 388 George Street on the corner of King Street officially opened in November 2020, at the height of the global pandemic, after a $200 million revamp. This included the construction of a retail podium which is the home to luxury brands Cartier and Bally.
In the basement is the Locali by Romeo's signature supermarket and food hall concept. The Esca Group is also opening a Japanese rooftop bar and restaurant in the podium building next year, along with premier watch retailer Swiss Concept on George Street.
Clifford Leeson, investment manager for IGO, said the repositioning of 388 George Street has created a landmark luxury and commercial precinct. "We are delighted to welcome PVH Brands to its new Australian head office, right in the heart of the precinct," Leeson said.
388 George Street was recently awarded a WELL Core gold rating, representing the building's best-in-class approach to tenant wellbeing.
The lease has occurred as office landlords hope for a recovery in the market, where valuations are weakening and flexible work practices mean fewer people in the office on a consistent basis.
The Cushman & Wakefield's latest office MarketBeat report revealed that Sydney CBD office rents posted muted gains in gross effective rents, up 0.3 per cent from $974 to $977 in the third quarter to take rolling annual increases to 5.8 per cent.
Dominic Brown, head of research in Australia and New Zealand, Cushman & Wakefield, said positive netabsorption in leasing and pre-commitments for higher quality office space are supporting overall CBD rental growth trends.
"However, it remains a mixed picture of vacancy and rents across different locations and grades," Brown said.
He added that demand in the Sydney CBD is becoming even more focused around the city core, with this trend"continuing to support tenant demand for prime, especially premium space, in the best locations".
Tim Molchanoff, head of office leasing in Australia and New Zealand, Cushman & Wakefield, said there is little movement in incentives across CBDs that remain above long-term averages, and outgoing costs are rising to the beat of inflation in major markets.
"As landlords compete for tenants, particularly outside core CBD locations, it's bringing good amenity and higher-spec fit-outs into even sharper focus," Molchanoff said.
Get a weekly roundup of the latest news from Commercial Real Estate, delivered straight to your inbox!