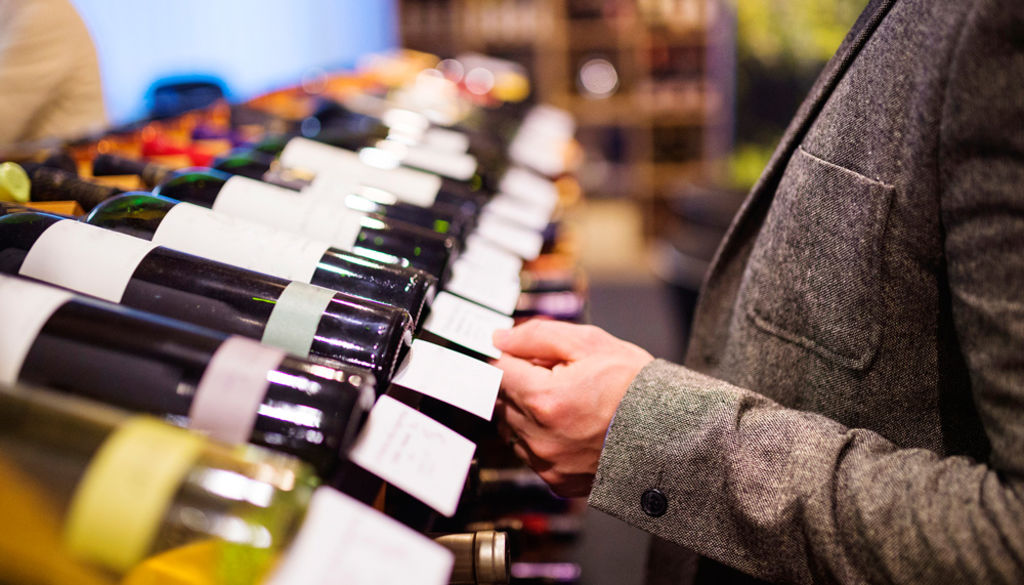 Bottle stores hit out at 25 per cent increase in licence fee
The liquor industry has criticised the ACT government's proposed increases in licence fees for bottle stores as a blatant cash grab that will have no impact on harmful drinking.
The government proposes a 25 per cent fee increase for bottle stores with an annual turnover of more than $1 million, and the industry says that comes on top of huge increases in 2010 that have already left Canberra off-licences paying the highest fees in the country.
The $1 million threshold equated to alcohol sales of about $18,000 a week, Australian Liquor Stores Association chief executive Terry Mott said in a submission to the government.
Bigger fees would cost jobs, result in big price increase for Canberra drinkers, and send business online or over the border to Queanbeyan, he said.
"The fees are totally out of whack and unrealistic compared to other states and territories and are a real slug on Canberra drinkers," Mr Mott said.
"In a competitive market place, the operators have got nowhere to go. They've got to either increase their prices or reduce their services. It's a free kick to operators across the border."
There are understood to be about 189 bottle stores in Canberra, of which 55 have sales of more than $1 million a year.
In 2010, licence fees were set at $3055 a year for all Canberra bottle stores. The current and proposed new fees, based on the amount of liquor bought by the bottle store, are:
$100,000 to $500,000: fee $4200, unchanged.
$500,000 to $1 million: fee $6500, unchanged.
Sales of $1 million to $3 million: $11,100 a year, new fee $13,900.
Sales of $3 million to $7 million: $20,363, new fee $25,500.
Sales of more than $7 million: $29,600, new fee $37,000.
A 5 per cent discount would apply after three years of no demerits.
Mr Mott said in NSW, bottle stores paid just $510 a year and most other states less than $1000. The exceptions were Victoria at $1850 a year and Queensland at $3800 a year.
Adrien Murphy is upset about the proposed increase to licence fees. Photo: Jay Cronan
Adrien Murphy, of Jim Murphy's, said he would have to pay about $25,000 a year for each of his two stores.
"We've absorbed it over the years to stay competitive," he said. "I don't think anyone in the ACT has put their prices up for this reason, but another 25 per cent hike, it's basically ridiculous compared to every other state and territory.
"Andrew Barr wants to make us more competitive with the other states and we're clearly at a disadvantage. And it puts us in an unfair playing field compared with online."
The biggest change is aimed at late-night pubs and clubs, which will face hugely increased fees if they want to stay open past 3am. Currently, nightclubs trading until 5am pay $27,200 a year. The proposal is to increase fees for a 4am licence to just over $100,000 and for a 5am licence to $163,000 a year.
Restaurants and small bars will have their licence fee cut by 75 per cent if they have up to 80 patrons and close by midnight. Restaurants and cafes pay $1300 now and this will be cut to just $320. Bars pay $2600 and this will be cut to $650.
Mr Corbell said people were pre-loading on cheap alcohol from bottle stores, contributing to problems later in the night, and the measure was designed to ensure bottle stores wore some of the costs.
But Mr Mott said bottle stores could not control what a person did at home and should not be penalised with higher licence fees because of an irresponsible few.
The 5 per cent discount for three years of good behaviour was tokenistic and provided no incentive or recognition of bottle stores doing the right thing.
Mr Mott supported a proposal to allow Mr Corbell to ban powdered alcohol and other products designed to encourage irresponsible consumption.
But he opposed a proposal to allow young people to test compliance by attempting to buy alcohol from bottle stores, in the same way that cigarettes rules were tested now.
Mr Mott said 85 per cent of alcohol used by underage teens was supplied by adults, including siblings and parents, and the proposal to allow young people to test compliance amounted to entrapment.
He also opposed a move to require consultation with neighbours within 100 metres when a new licensed premises wants to open. Current rules were sufficient, he said.
"What next? Banning ice-creams and slushies from service stations that are near schools for fear of obesity? Prohibiting the sale of tobacco near a hospital? Clearly the government should allow adult Australians to make a choice on where and how they shop."
Mr Corbell's spokesman said the government received 40 submissions on its white paper and the views of the Liquor Advisory Board, research and the experience interstate. Legislation will be introduced in August.