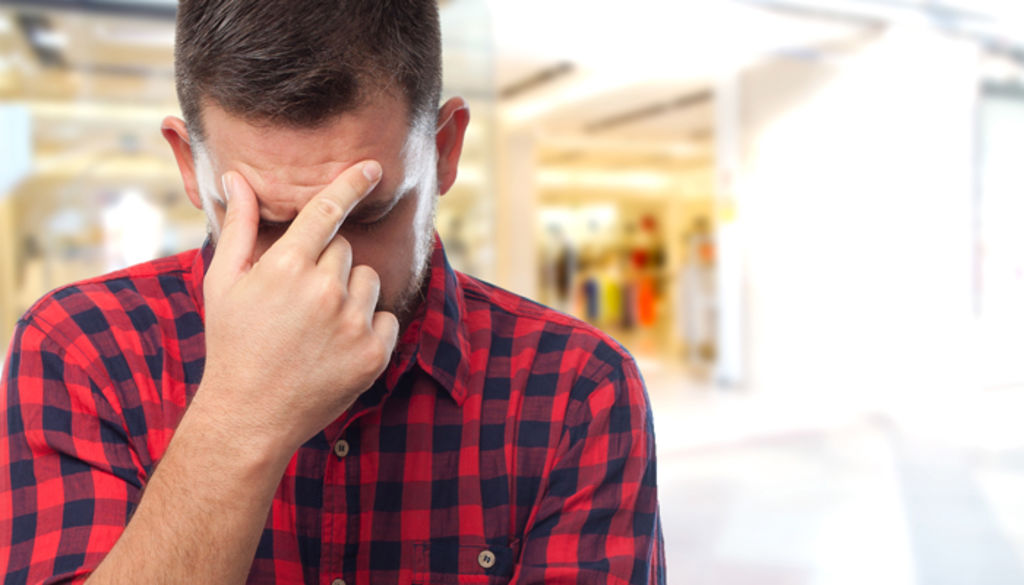 Bad vibrations of public buildings a health risk, say researchers
Libraries, train stations and shopping centres could be unwittingly making people ill by pumping out high-frequency noise, a new study has suggested.
Researchers at the University of Southampton found evidence of ultrasound in locations where people have complained of nausea, dizziness, migraine, fatigue and tinnitus.
Ultrasound in public places can be generated from sources including loudspeakers, automatic door sensors, pest repellents, public address systems and spotlights.
Workers who have been regularly exposed to occupational ultrasound through industrial devices for cleaning and drilling have previously reported similar negative effects, but no causal link has ever been found.
Does shopping give you a headache? It might not be your imagination after all. Photo: Shutterstock
However, Professor Tim Leighton, of Southampton University's Institute of Sound and Vibration Research, said people were being exposed to ultrasound "on a mass basis". He is calling for further research and the production of a set of guidelines.
"Commercial devices project ultrasound in public places at not insignificant intensities," Professor Leighton said.
"Despite the fact that potential adverse effects were raised over 70 years ago, we still know very little about human responses to ultrasound in air.
"For over 40 years, there have been reports of nausea, dizziness, migraine, fatigue, tinnitus and 'pressure in the ears' from ultrasound in air to which workers have been routinely exposed.
"Employers, parents, spouses, teachers and carers may well be unaware that the location they find to be benign may induce adverse effects."
Automatic doors may be among the devices emitting high-frequency sound that makes people feel unwell. Photo: Shutterstock
Professor Leighton said children could be particularly affected because their hearing is more sensitive to high-pitched sounds.
It is unclear what could cause ultrasound in air to impact negatively on humans, but Professor Leighton speculated that it could be similar to motion sickness, where balance is affected in the ear, or a disconnect between hearing and brain sensors.
Dr Martin Coath, associate lecturer at Plymouth University, said: "Ultrasound is a silent companion to everything we do. We make it when we rub our hands together or when we wrap food in aluminium foil, in fact when we do pretty much anything.
"The degree to which we should control processes that make a heck of a lot of ultrasound at high enough levels to make people uncomfortable or unwell needs to be debated and for that we need loads more evidence than we have."
But other scientists claimed ultrasound emitted by appliances was not strong enough to do any real damage.
"It is true that there is a lot of ultrasound generated by appliances in the modern world. Fluorescent lights, for example, can emit quite a lot of sound above 20 kHz," said Jan Schnupp, professor of neuroscience at the University of Oxford.
"However, the physical energy in these ultrasounds is absolutely tiny, and almost none of those tiny amounts of sound energy will penetrate from the air into our bodies.
"It will just bounce harmlessly off our skin."