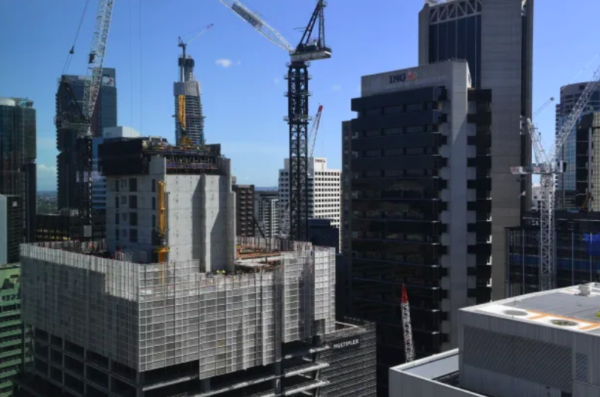 Australian commercial property firms see environmental management as increasingly important to their business
Many companies that work in commercial real estate are lagging behind other industries in terms of good environmental management, but there is an increasing number that are catching up fast, a new international report has found.
A poll of 272 business leaders worldwide on environmental management and its uptake in various sectors, including construction, cities and industrial sites, found that, while 51 per cent saw environmental management as a "tick box" exercise, 90 per cent are planning on spending to increase or maintain their compliance.
The study, Environmental Intelligence: Driving Business Growth in a Changing Climate, was undertaken by Envirosuite, an Australian company that specialises in environmental monitoring technology, and partnering with Frost & Sullivan, which develops growth strategies for the top global companies.
"Some people adapt very quickly, but there are other companies who do lag behind," said Jason Cooper, Envirosuite's chief operating officer.
[dm-listing-recommendation experimentname='midcontent-listings' positiononpage='midcontent']
"But, the encouraging sign is that now over half have seen a material impact on their business because of some sort of environmental event, and said that, because of that, they need to take a more considered approach to the issue. We're expecting more people to be aware of that from now on."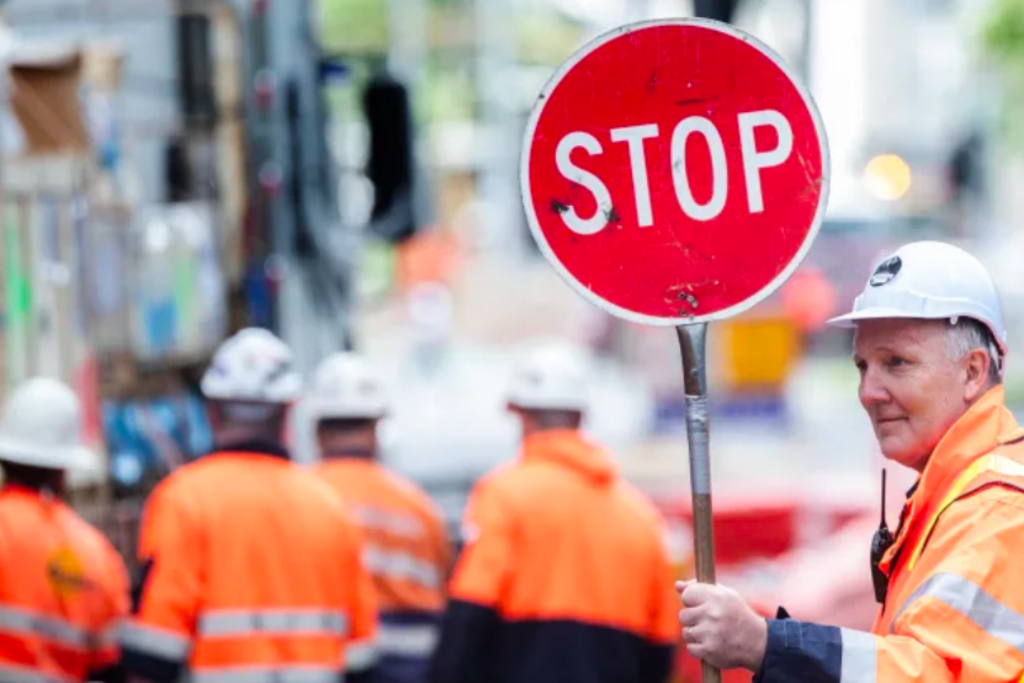 The study found that almost half (49 per cent) of those companies now see environmental management as important for their corporate reputation. They also recognise that increased urbanisation is leading to an increase in proximity of residents to infrastructure that creates negative environmental – along with health and safety – impacts.
The construction sector, however, had the highest number of organisations unaware of that "environmental intelligence". On the plus side, they are becoming much more aware, more quickly.
Envirosuite consults with leading global organisations such as Lendlease in Britain, working on their $2.3 billion Elephant Park regeneration project in Central London, which aims to be climate-positive when complete. Its software was paired with three noise-monitoring location​s, established during pre-construction with dust and air quality, providing instant background measurements.
At global real estate services firm JLL, specialising in commercial property and investment management, director and head of digital delivery Prakash Senghani said progress was being fast-tracked.
"I think if you look at the macro trends towards sustainability, they're becoming more prevalent in the political and economic sphere," he said from Dubai. "And, as AI [artificial intelligence] and EI [environmental intelligence] and more data on charting environmental progress become available, it's helping decision-making.
"It's inevitable that environmental factors will be at the centre of that. The construction industry is one of the largest emitters of greenhouse gases but, while we're getting good at capturing data on that, we're not so good at doing something about it. Our priorities have been elsewhere.
"Over the last maybe 12 months or so that's changed and is changing. There's a realisation that no longer is it just about hard numbers.
"There's now a reputational cost to it too. A lot of companies in the sector are now saying they're going to be more sustainable in future and are setting themselves targets," he said.
The report found that environmental management is perceived by 35 per cent of organisations as "good for the planet" and "the right thing to do", while 31 per cent say it's critical to enabling business growth.
Another 18 per cent see it as providing a competitive edge, while 27 per cent say they anticipate increasing expenditure on environmental management in 2020, compared with 2019, and 62 per cent expect expenditure to remain unchanged.
Researchers found those commitments encouraging at a time of many dire economic predictions for world economies next year as they struggle to emerge from COVID-19.
On the other hand, the study found that many believe, post-COVID, that there will be increased public and community scrutiny as well planning compliance on environmental best practice including compliance in air quality, odour, waste water and vibration.
But, despite a growing awareness and understanding of the positive business, community and environmental impacts of EI, one in 10 respondents maintained that it's neither important nor relevant.
The research also shows a two-speed market emerging in Australia: with a large group of organisations unaware of EI, but also the third-highest rate of organisations across the globe who are applying EI right now – one of the highest adoption rates of advanced digital tools in the space.
Peter White, chief executive and managing director of Envirosuite, said: "Those who underestimate the importance and impact of EI are potentially putting their organisations at risk. Our research shows a growing public concern around environmental factors, particularly in highly regulated industries.
"These challenges are set to drive increased scrutiny on how businesses adapt and ensure a positive environmental impact and legacy for future generations.
"Organisations are slowly starting to realise that EI is so much more than a tick-box exercise, it's a licence to operate and it's serious business.
"Our business and environmental climates are changing, and both customers and the wider community are increasingly calling for accountability and action from government and business leaders.  As such, we need to see more organisations not just understand the need for EI, but to actually implement it in a meaningful, actionable and sustainable way," Mr White said.
[dm-listing-recommendation experimentname='below-content-listings' positiononpage='belowContent']
Keep up with Commercial Real Estate news.
Keep up with Commercial Real Estate news.