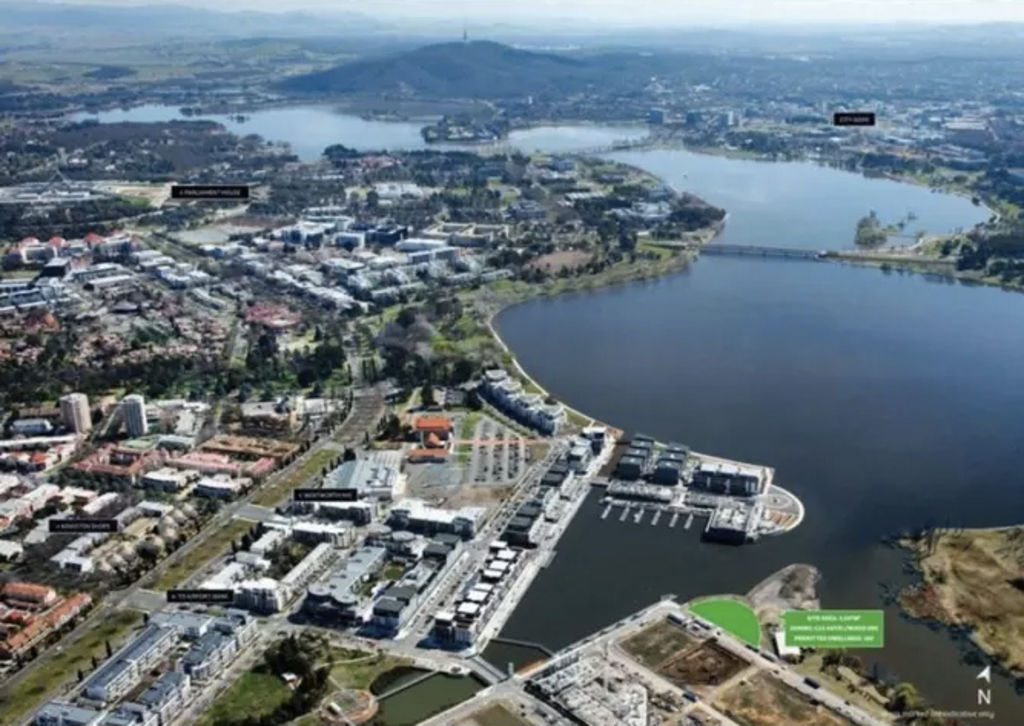 Astute buyers bring down Canberra's commercial auction clearance rates
Discerning buyers have dragged down Canberra's commercial auction clearance rates this year, tempering the exuberance displayed last year.
Unproven locations and short lease terms are receiving tepid interest at auctions with purchasers seeking secure long-term investments over other commercial assets, according to Colliers International.
Twenty-one properties have been taken to auction through Colliers in the ACT this year, achieving a clearance rate of 62 per cent, compared to 30 properties this time last year with a clearance rate of 81 per cent.
Colliers International analyst Dominic Aungles said there has been a greater diversity of assets under the hammer this year.
"Early 2015 saw property auctions being driven by the ACT Government's Land Development Agency (LDA). Many of those properties included multi-unit sites in Coombs, Moncrieff and Lawson," Mr Aungles said.
"We're seeing almost a 50-50 split of properties taken to market by the LDA versus private sector vendors this year."
According to Colliers International research, 2016 auction sales are $108,808,000 year to date, with an average sale price of $6,404,706, while 2015 saw only marginally less in total auction sales during the same period ($97,737,000) with a much lower average of $3,894,920.
"This year's figures are being skewed due to the sale of Section 52 in Braddon for $47 million," Mr Aungles said.
"If we discount the sale of Section 52, the total value of sales at auction is $61,880,000 with an average sale price $3,867,500. The average sale price across 2015 and 2016 is on par."
Properties slated for auction through Colliers before June 30 include the Ainslie Medical Practice, the last residential multi-unit site at Kingston Foreshore and a retail unit at Rivett shops.
Meanwhile, Michael Heather, JLL head of sales and investments ACT, said a robust property market typically entices more vendors to sell via auction.
"When the market is buoyant and pricing is strong, the popularity of auctions increases and that results in more auctions, which may contribute to a lower clearance rate," Mr Heather said.
Vendors may be auctioning properties that aren't suited to the sales method, he said.
"Essentially, it's is all about taking the right property to auction and typically that means it has a good long lease, good underlying land value and that it is attracting strong buyer demand."