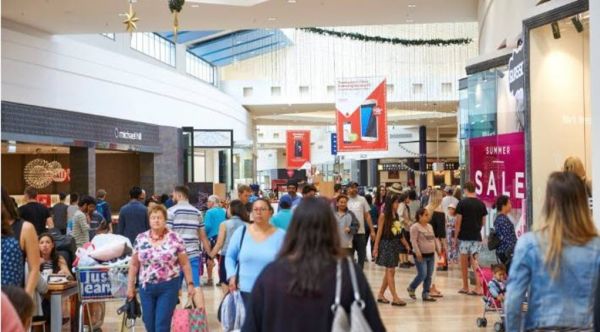 AMP Capital accused of trying to force NZ retailers to sign lease extensions in return for rent relief
A New Zealand retailer is frustrated with two big landlords, AMP Capital and Stride Property, wanting to lock his business into several lease extensions in exchange for rent abatement.
The retailer, who wants to remain anonymous, said he's been engaged in lease negotiations for more than four months with Australian investment management giant AMP Capital over leases in AMP Capital-managed shopping centres in New Zealand.
AMP Capital was refusing to negotiate rent abatement for the three-month period of the lockdown and slow trading weeks following unless he agreed to extending the leases, he said.
"I'm not going to extend the lease. That shouldn't be part of the negotiation," the retailer who has 30 stores throughout New Zealand said.
His lease had provisions for mediation but AMP Capital was refusing to go to mediation to resolve the issue.
Big Kiwi landlord Stride Property was also requiring a lease extension from him for shops in its shopping centres before granting rent abatement.
"To be fair to most of the landlords, we have agreed on most of the rentals. There's a few we haven't but most of them we've agreed. Most landlords have been pretty realistic."
"People like this, like AMP, and Stride is another one, they come out, and they just won't discuss rental abatement unless we extend the term." His response to them was that they were two separate issues, and he was not extending the term.
"It's just ridiculous that sort of stuff, from a corporate like AMP, listed company like Stride, they just need to get an agreement and move on," the retailer said.
Mandated proportionate rent relief the answer
Retail NZ chief executive Greg Harford said it was unfortunate the Government had been unable to push through the Property Law Act amendment requiring landlords to negotiate rent reduction proportionate to how much income was lost during the lockdown.
NZ FIrst refused to support the amendment.
Asked was lease extension in exchange for rent abatement a fair deal. Harford said "I think the fairest thing is to have some kind or proportionate rent relief on offer for the period where businesses just weren't able to trade.
"We wouldn't be expecting that rent reduction to be tied to an extension in the lease. Although retailers, I think, would be very willing to sit down and negotiate reasonable terms for leases moving forward in the current environment," Harford said.
Many landlords ask for lease extensions in exchange for rent relief
First Retail Group consultant Chris Wilkinson said it was a strategy that a lot of property owners had adopted in Australia, New Zealand and the United Kingdom since Covid-19 in trying to balance their responsibilities to their shareholders and helping to support tenants.
"I think this is really part of the shared risk and responsibility. I think this relates to that. I think that is fair because the reality is that the property owners are losing out to this at this stage just as the retailers are.
"But to be able to share in that downstream benefit once things start to recover then this is a way to support their responsibilities in terms of shareholder value, and it also provides solutions right now for the businesses when they most need it.
"We are seeing a lot more of these collaborative solutions going on which is much better for them (retailers) than just a flat 'no' or an evasion of a response," Wilkinson said.
"I think it's fair and this is the solution for a lot of the businesses that we've been working with, and the property owners that we've been working with, and it really just reflects this shared response," Wilkinson said.
AMP Capital says it focused on small retailers
An AMP Capital spokesperson said AMP had reached out to retailers, particularly small ones with one store most impacted by the crisis.
Negotiating lease extensions as part of the abatement deal was common in negotiations of this type. AMP Capital was open to mediation but preferred to come to a compromise that suited both parties.
"To assist retailers, we have offered a pause on rent payments, flexibility of payment terms and trading hours and other options to provide the specific assistance that will most help in their individual situation," the spokesperson said.
Stride Property says rent relief costing several million dollars
Stride Property chief executive Philip Littlewood said it had over 900 tenants and under its leases it had no contractual obligations to give rental abatement to tenants. However, it had set that aside and wanted to support its tenants.
Rent abatement and deferrals were costing the company several million dollars. Stride had reached agreements with the vast majority of its 900 tenants.
The deals depended on the tenants' circumstances. Bigger supermarket tenants were not as affected as small retailers. It had done straight abatements for some tenants and deferrals of rent for others and combinations of both.
In some cases Stride had offered tenants more abatement and in exchange there might be a modest extension of the lease term, Littlewood said.
It had also done other deals restructuring leases as a part of the rent abatement transaction. In most of the deals there were many other factors at play on why parties did not agree.
This article originally appeared on Stuff.co.nz. Read the original here.
[dm-listing-recommendation experimentname='below-content-listings' positiononpage='belowContent']