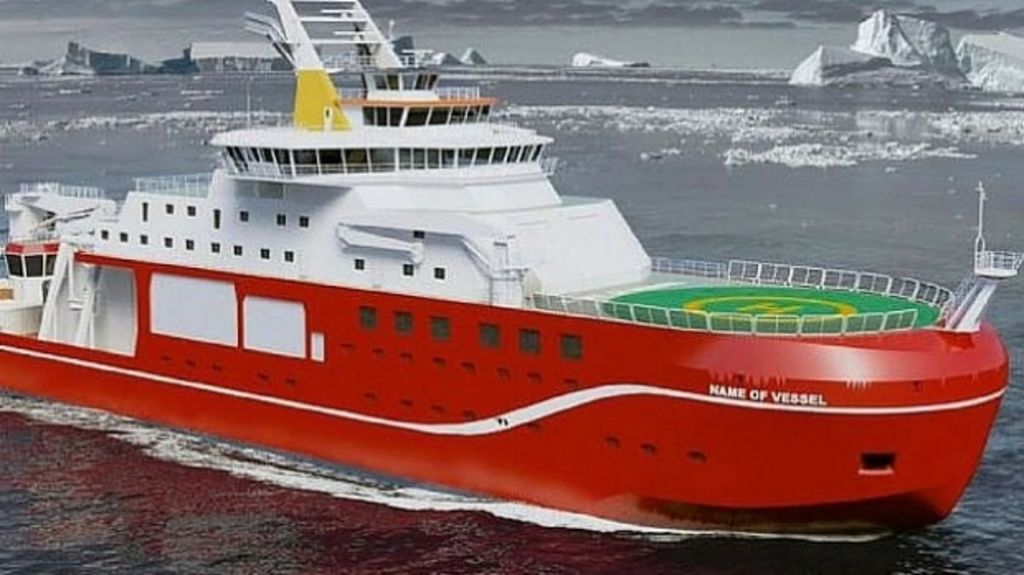 Airport seeks name for new automated train, rules out Trainy McTrainface
Just days after the global groundswell to name a $380 million ship Boaty McBoatface, a US airport has taken the brave step of asking the public to help name its new train.
But before anyone rushes to vote, Tampa International Airport wants to make something very clear.
The vessel that may be known as Boaty McBoatface. Photo: NERCscience/Twitter
This week, the Tampa airport revealed the centrepiece of its $US953 million renovation which will definitely not be known as Trainy McTrainface – a fleet of sleek automated trains adorned with images of famous Florida birds.
The automated people-mover system, which is expected to be up and running in late 2017, will connect the revamped main terminal to a new car rental depot and a car park.
Departing every two minutes and carrying about 2700 people per hour, the trains will run on an elevated track with each journey taking up to four minutes.
The new Tampa airport 'automated people mover' showcases Florida birds. Photo: Tampa International Airport
The Florida birds that will emblazon each train include bald eagles, great egrets, roseate spoonbills, white ibises and white pelicans. The interior of the cars will display educational facts about each species.
Mitsubishi is building the trains and electronics in Japan at a cost of $US115 million ($153 million) for delivery to Tampa through the Panama Canal next year.
The Austin Commercial guideway that will carry the trains will cost about $US300 million ($399 million).
Because the name "automated people-mover" is about as appealing as a cross-country trip on a Greyhound bus, the airport wants help to choose a name.
But to stay a step ahead of jokesters, there's already a shortlist. The choices are Florida Flyer, Gulf Glider, SkyConnect and Jetstream.