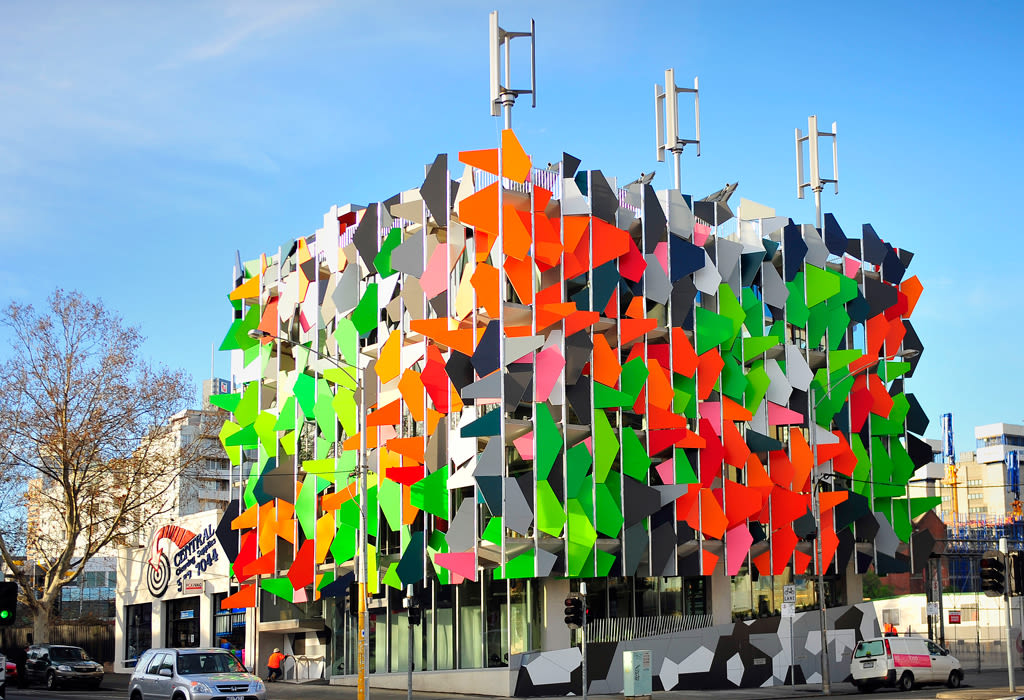 Why going green makes good business sense
Leasing a 'green' building is high on the agenda for many businesses, but can a green commercial building really deliver tangible cost savings?
Green buildings can do much more for your business than simply alleviate your environmental concerns. As the latest case studies reveal, there are significant bottom-line benefits to be had from choosing to lease an environmentally friendly building.
Slash those energy and water bills
The 6 Star Green Star-rated Trevor Pearcey House in Canberra is a perfect example. This 1980s commercial property was retrofitted with contemporary, energy-efficient features that resulted in a massive 52 per cent reduction in energy use and 85 per cent reduction in water consumption for the building's tenants.
Trevor Pearcey House, Canberra. Photo: CCJ Architects
Similarly, when global infrastructure services consultancy Cardno moved into Brisbane's 6 Star Green Star-rated Green Square Tower North, its monthly energy bills dropped from an average of $12,000 to approximately $8000, even though their new office space was larger than where they'd been previously.
The Westfield Sydney Retail Podium in the heart of Sydney's CBD underwent a green makeover this year that cut gas emissions and electricity costs by approximately 35 per cent, slashed potable water use by 80 per cent and earned the building a 5 Star Green Star rating from GBCA.
Savings for businesses of any size
CitySwitch, a no-cost service that supports commercial office tenants to improve office energy and waste efficiency, has helped more than 700 businesses across the country achieve greater energy efficiency. CitySwitch case studies reveal that even smaller businesses can achieve significant cost savings by going green.
Viridis, a design, development and property consultancy with offices in Canberra, Sydney and Brisbane, partnered with CitySwitch to implement low-cost energy efficiency initiatives that are saving the business around $3800 per year. Similarly, sustainability consultants WT Sustainability were able to achieve an annual saving of around $6600 through fitting out their North Sydney offices using a sustainable design approach.
Count the productivity savings
Melbourne boasts the largest concentration of green buildings in any Australian capital city, with 138 Green Star-rated buildings.
An artist's impression of the Melbourne CBD with more green roofs and solar panels. The City of Melbourne has mapped every rooftop in the municipality to understand the potential for increasing the uptake of solar, cool and green roofs. Photo: City of Melbourne
City of Melbourne environment portfolio chair Arron Wood says there is a clear business case for green buildings when it comes to staff attraction and retention, as staff who work in healthy and well-designed environments are more likely to be happy, productive employees.
"Staff health and productivity was one of the factors the City of Melbourne took into account when developing and constructing our own innovative green building, Council House 2 (CH2)," Mr Wood says.
"The environmental features of this 10-storey office building have already been paid for through increased staff productivity, as well as energy and water savings. The building's first full year of operation was evaluated independently and found to have improved productivity by an impressive 10.9 per cent.
"CitySwitch estimates that staff costs in office-based businesses, including salaries and benefits, can account for up to 85 to 90 per cent of a company's total expenditure. If a company can achieve a positive uplift in staff productivity, like the City of Melbourne did in CH2, the financial benefits are tremendous."
Back at Canberra's Trevor Pearcey House, the building's green retrofit has delivered an estimated 6.2 per cent boost in staff productivity to occupant businesses, translating to a typical salary cost saving of around $300,000 per year. Meanwhile, at Macquarie Bank's premises at 1 Shelley Street in Sydney, a 15 per cent productivity uplift was recorded after just one group of employees moved into the new 6 Star Green Star-rated office.
Ask if it's green before you sign on the dotted line
With the considerable dollar savings and productivity increases possible, it makes good business sense to make your next commercial tenancy a green one.
Before signing up to lease any commercial property, check its green credentials. Make sure you speak with the commercial leasing agent and ask them for the GBCA Green Star rating or NABERS (National Australian Built Environment Energy Rating) information for the premises.
Grocon's Pixel building was the first carbon-neutral office building in Australia and achieved the highest Green Star award from the Green Building Council of Australia. Photo: Craig Abraham