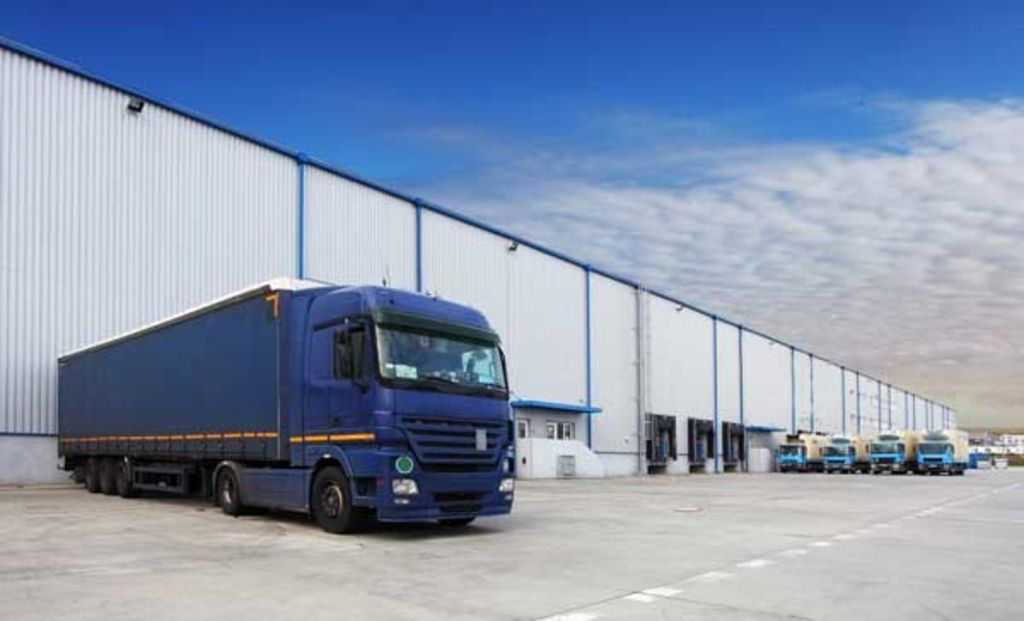 Setting up a solid supply chain
In the competitive world of online retail, getting your supply chain management right is one of the most important factors in the success of your business.
1. Delivery makes a difference
According to the ABC's annual How We Shop study, delivery is one of the biggest problems encountered by Australians shopping online. Almost half (45%) of Australians have had a negative experience when shopping online with the majority (53%) experiencing problems as a result of late delivery.
2. The importance of infrastructure
So if you want to keep customers happy with their delivery experience, you need to make smart decisions about your warehousing and distribution. Looking for a location that's supported by good infrastructure is the first thing to consider.
"For businesses looking for warehousing in a metro area, Melbourne has it all – good port and airport access from a well-developed road network," says Morrison. "Plus, the industrial land values there have tended to be lower, making warehousing more affordable."
But the other two east coast capitals, Sydney and Brisbane, are starting to shift the balance with major investments in transport infrastructure.
"With projects like the redevelopment of the M7, government is leading the way for the private sector to make significant investments in transport and warehousing in the Sydney metro area," says Morrison. "It can only be a good thing for the NSW economy and local businesses."
3. Spread out your stock for even faster delivery
The logistics model some businesses use to offer faster delivery is to set up a number of distribution centres around Australia. For any company guaranteeing same day delivery in metro areas, this is essential. But the budget involved goes beyond multiple rents and staffing costs. You'll also need to invest in a lot more stock to stop your supplies running low in each location. Or you can operate with a lower stock level overall and allow for additional transport costs to keep product moving among your warehouses.
4. Choosing a warehouse – DIY or outsource?
There are plenty of warehouse management businesses lining up to take on the task of distributing your products – for a fee. These suppliers offer all kinds of services and technology to support fast delivery times and rapid resolution of returns, exchanges and other fulfilment issues.
Some enterprises are setting up their own warehousing and supply chain management operations, if they have the volume of sales to make it worthwhile. So how do you decide what approach to take for your business?
5. Scaling supply chain solutions to match your volume
Barefoot Inc. operations manager Dylan Connor moved the staff and retail stock to an industrial premises in March 2015. Established in 2007, the company distributes niche footwear brands such as Inov8 and Vibram Fivefingers to retailers and customers throughout Australia.
The team has stayed in the same Sydney suburb (Alexandria) but moving from a 120m2 office with storage space on McEvoy Street to a 350m2 warehouse with container access on Gardeners Road has enabled the introduction of in-house operations for distributing retail orders.
"Our sales are split 70/30 between wholesale and retail orders. We had been using a warehouse management company to do pick and pack for all our fulfilment," says Connor. "We've recently seen an increase in online orders after making a significant investment in our website. The cost per transaction for fulfilling retail orders is very high and it started to make a big difference to our profits as online sales grew."
6. Choosing a distribution model to match your market
Whether you're shipping lots of small orders to retail customers or larger consignments to wholesale clients, you'll need to look for a third-party provider with the right services and pricing structure for your product and market. And if you've got the volume to make it work, it's worth running the numbers for setting up your own warehouse and hiring a team to run it for you.
"We looked at the cost of taking all our logistics in-house and we just don't have the retail volume to make it work for us at the moment," says Connor. "So we've chosen to go with leasing a small warehouse with our existing staff fulfilling retail orders and continuing to outsource wholesale shipments. If retail sales start to outstrip wholesale demand, we'll definitely take another look at investing in our own warehousing and fulfilment operation."
If your sales and marketing strategies are working their magic and your business is thriving, building your own capacity for warehousing and distribution is worth considering. "When you're choosing your space, always look for the biggest you can afford, and don't get locked into a long contract. It's only a matter of time before you'll fill it up and start looking for the next location."