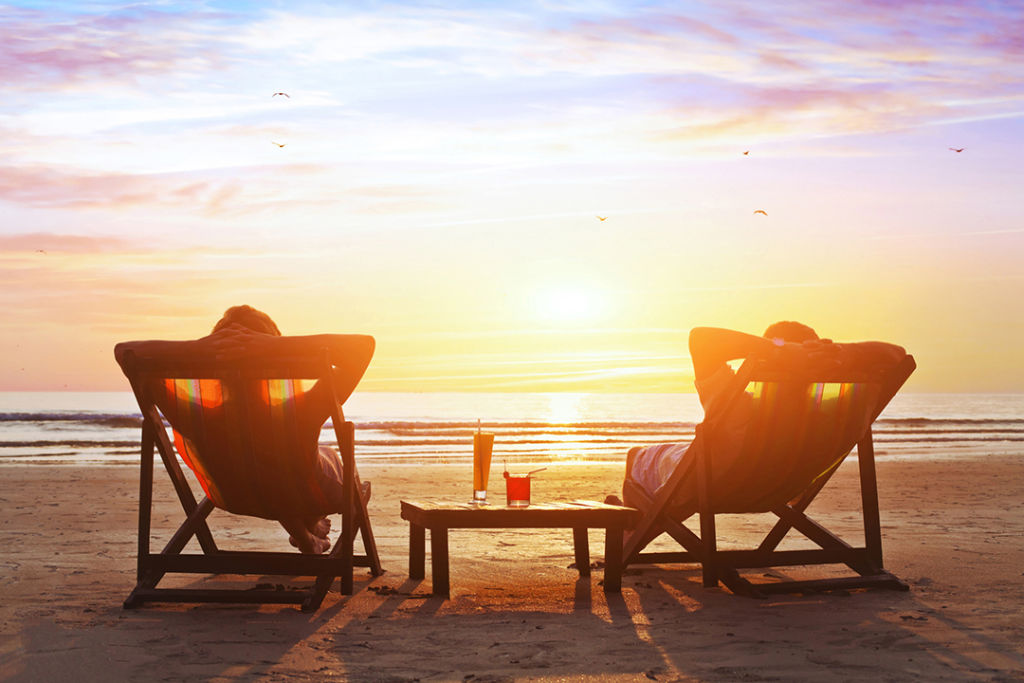 How to maximise your investment income and retire in comfort
There's no doubt that commercial real estate in Australia is a market on the rise. Offshore investment is booming and figures from the latest Australian Investment Review from Colliers International rank Sydney at number 3 in the world for offshore investment in commercial property. So is it the right time to invest in commercial property for your superannuation and look forward to a generous income to retire on?
Making the most of a competitive commercial property market
Why is commercial property so hot right now? The sustained low interest rates and falling value of the Australian dollar are certainly among the reasons for the large increase in offshore investment in Australia real estate. Higher global demand for Australian commercial property means more competition for scarce assets, which is driving prices up fast.
Is this a great opportunity for private Australian investors to get a piece of the action, or have values already peaked? Will offshore demand decline when interest rates begin to rise and the value of the Australian dollar improves?
"Global demand for Australian property assets is founded on more than our current economic climate," says John Marasco, Managing Director of Capital Markets and Investment Services for Colliers International. "Australia offers a transparent real estate market with lots of quality market data, and a relatively simple, stable regulatory environment."
It's these characteristics that make the Australian property market attractive to all investors, domestic and international. So if you're looking for an investment prospect with steady capital gains for your super, commercial property is well worth a look.
Get to know your asset classes
Office, retail or industrial? These are the three major types of property – known as asset classes – you'll have to choose from when selecting a commercial property. It's important to understand the factors that influence a successful investment in each type of property.
The most successful retail hubs are located in areas with high population growth and plenty of affluent young adults and families ready to spend, spend, spend. Before doing your own detailed research into demographic hotspots, take a look at where the retail giants are opening their new stores.
"Major retailers undertake big demographic studies projecting population growth for the next five to 10 years before they decide on a new store location," says Marasco. "So if you're investing in retail, you really can't go wrong buying close to a company making huge investments in retail space, such as Coles, Woolworths, Bunnings, Costco or IKEA."
Industrial spaces are enjoying low vacancy rates at the moment, making them very popular with investors. Proximity to major transport infrastructure – roads, rail, ports and airports – is the key to a smart industrial property acquisition. By choosing a new-generation industrial facility, with all the latest warehousing technology and features built-in, you will ensure your property offers everything tenants need to meet the rapid, high-volume demands of online fulfilment.
There's quite a list of things to consider when it comes to investing in office space. Everything from available natural light to on-site car parking will make a difference to how popular your investment is with tenants. Luckily, there's a straightforward rating system to help steer you towards offices with strong investment potential.
"You can futureproof your office investment by paying close attention to the NABERS (National Australian Built Environment Rating System) star rating for each building," says Marasco. "Don't even consider buying an office property unless it is rated more than 4.5 stars or has the potential with minimal works to achieve that rating. With a higher star rating, you're looking at a much more sustainable building, which means lower costs, and more comfort and convenience for your tenants, and it all adds up to a much better return on investment."
Keep your tenants happy
Choosing the right building is the first step towards having a high occupancy rate and strong return for your commercial property investment. Teaming up with a first-rate property manager is the next important part of your plan to protect both your income stream and your asset. Not only will they secure high-quality, long-term tenants for your property, they're also experts in keeping the property well maintained and making sure you're prepared for the unexpected.
"Your property manager is like a bank manager," says Marasco. "They're in it for the long haul and are dedicated to looking after your interests, in terms of cash flow and capital gain. With the right manager, you can be sure your property is well managed and maintained, and properly insured. Not only does this keep your tenants secure and happy, it also adds value to your investment in the long term."
Go with what (and who) you know
Investing in any type of property is a big financial commitment. It's important to feel comfortable with your decisions, and having the right professionals to support and advise you can make all the difference to your levels of risk and return. Before you move forward with your search and purchase, be sure to consult a property manager, lawyer and accountant with expertise in commercial property. They can help with everything from financing your investment to advice on compliance obligations and tax.