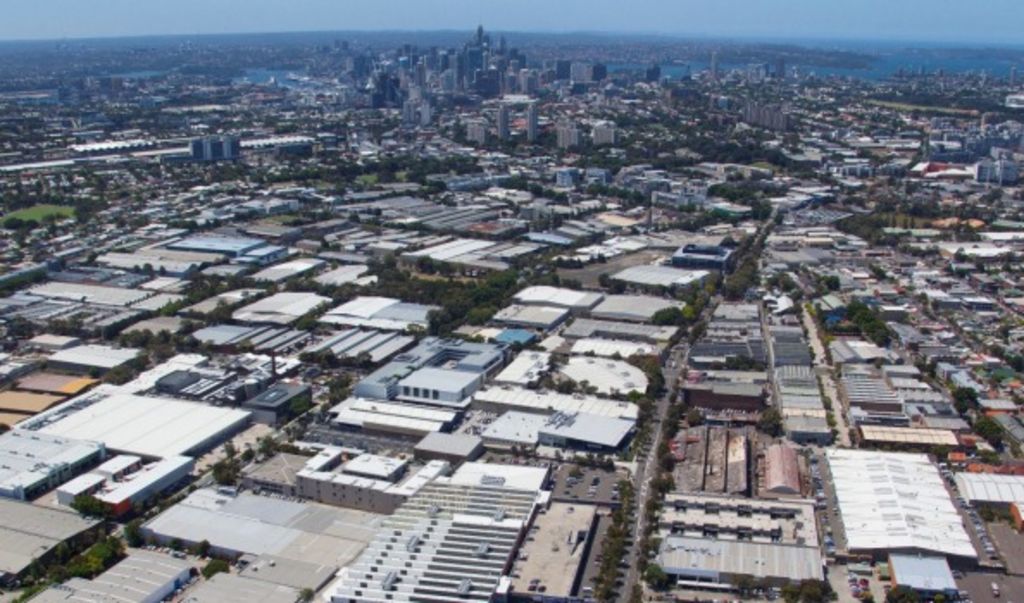 Finding a property: What are tenants looking for?
Each sector has different drivers, and tenants in different sectors are looking for different things.
It's crucial to be aware of what will make your property attractive to tenants so you can choose the right building in the right location.
According to Chris O'Brien, National Director of Industrial Investments for CBRE, the key consideration for industrial property investment is strong road networks, as these provide access to metropolitan areas. Being close to ports and cargo docks also improves value. Tenants strive to be close to suppliers and deliveries to reduce their transportation costs.
Other factors industrial tenants will look for include:
Proximity to amenities such as food retailers
Good building amenities including a kitchen, toilets and small office space
Adequate building height – at least 10 metres
An external loading dock is preferable
Modern building services, such as security, that are compliant with regulations.
Also consider if there are any limitations on water discharge, noise restrictions or other environmental concerns and check there are no proposed zoning changes that may affect the type of tenants allowed in your property.
Sydney is tipped as the strongest industrial market for 2015. For assets under $3 million, O'Brien says good performers include infill locations such as Mulgrave, Fairfield and Brunswick in Melbourne; Alexandria and Marrickville in Sydney; and Tingalpa and Eagle Farm in Brisbane.
Growth in retail spending is the key driver of demand for retail space and yield growth. Low interest rates, lower fuel prices and a strong housing market – as we are seeing currently – stimulate spending on household goods and discretionary items as consumers have a larger disposable income.
When investing in retail, look for:
Areas with growing population, as they need retail to support the growing consumer demand
Wealthy areas, as these do a better retail trade due to higher disposable incomes
Proximity to the anchor tenant (such as the supermarket or discount department store) if buying in a shopping centre, as this is attractive to tenants
Any regulations, including limits on traffic density or garbage generation.
The strong housing market in NSW and Victoria has led to buoyant retail conditions in these states, with South Australia also experiencing high retail turnover.
According to Peter Rossi, National Director of Retail Investments for CBRE, retail hot spots are neighbourhood shopping centres, particularly in Victoria, and large-format retail. Prices are on the rise in both these sectors. Neighbourhood centres showed the highest returns, hitting 14.7 per cent last year, outperforming all other property types and sectors. CBRE is forecasting large-format retail assets will deliver the highest retail returns over the next five years, at around 10 per cent.
The luxury goods market has also experienced robust growth recently, particularly in Sydney and Melbourne CBDs, with spending underpinned by rising household wealth, strong inbound tourism and the influx of international brands to Australia. Demand for luxury retail is expected to increase.
Business confidence and employment growth are the key drivers of the office market.
Office tenants typically rate the following attributes highly:
Good employee access
Good parking facilities or close to public transport
Access to food retail and other services
A low-maintenance building (since tenants usually have to pay for repairs), particularly modern buildings
Desirable space such as natural light, appealing views, clean adequate amenities, pleasing aesthetics in the entrance and common areas
Proximity to other (especially similar) businesses.
Improving economic conditions and rising business revenue for white collar industries is improving demand in CBD markets, especially in NSW and Victoria. Sydney CBD is tipped as the investment location of choice for 2015, driven by increasing enquiry from the IT, finance and insurance sectors.
According to Scott Gray-Spencer, Executive Managing Director of Metropolitan Investments for CBRE, the very tight CBD market has meant greater turnover and opportunity in the suburban office market. Areas such as North Sydney and Parramatta have been particularly strong, and good capital growth should return as the leasing market strengthens. Southbank is also expected to show strong rental growth (around 4 per cent) over the next one to two years.
Zoning changes that have replaced commercial zones with residential zones in some suburban centres of Sydney are shrinking office supply. Chatswood, St Leonards, Epping and North Ryde have benefited from this commercial stock withdrawal, driving demand for remaining assets. This trend should continue for the next five years.
Residential property is most influenced by interest rates, the strength of the local economy and government subsidies and incentives.
Suburbs with good local infrastructure, especially public transport, proximity to key roads and motorways, and consistent population growth, as these increase your potential for capital growth
Proximity to amenities, including good schools, shops, cafes and parks
Property features that appeal to as many people as possible, such as a second bathroom, a lock-up garage or north-facing rear
Low-maintenance properties to reduce your expenses
Any proposed changes in the suburb that could affect your property's value – for example, planned developments, zoning changes and new major roads
Areas with low vacancy rates as these are likely to be desirable areas
Areas with high rental demand as these will provide stable income.
Despite the media frenzy around Sydney home prices, some experts believe the city is just catching up after a decade of slow growth. David Milton, Managing Director of Residential Projects for CBRE, believes areas of the inner west (such as Dulwich Hill), the north west (such as Meadowbank) and Parramatta are still undervalued and have good potential for capital growth.
Areas of Brisbane, particularly older suburbs within 10 kilometres of the centre, are tipped for solid capital growth in the coming years, as $47 billion worth of infrastructure projects get underway. Candidates include Spring Hill, Woolloongabba, Dutton Park and Toowong.
The Gold Coast, Sunshine Coast and Cairns are also expected to experience significant capital growth, as they become more popular with Chinese tourists. Canberra may also be a market to watch; after a long period of stagnant growth, the market is showing signs of a possible upswing. Fairfax senior economist Andrew Wilson agrees the latest figures from the ABS, which show eight consecutive quarters of growth for the Capital, are encouraging.