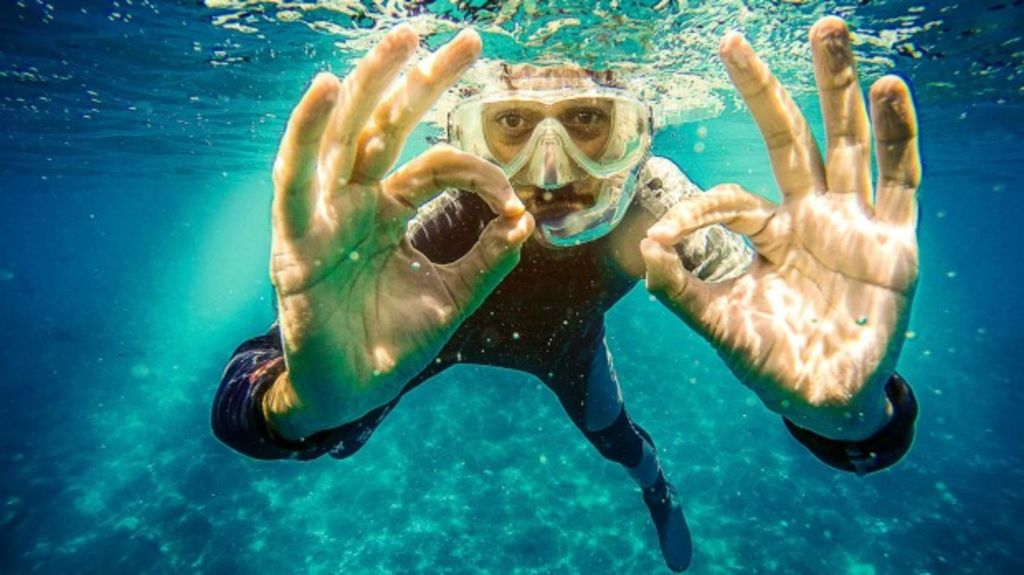 Why goal setting and planning will leave you ready for success in 2016
Hello and welcome to another year. This one is called 2016.
As the Australian summer progresses, so too does the pace of activities: the dulcet tones on TV move from Test matches to the shorter form games of one-day and Twenty20 cricket, and the shuffling of shoes kicks into gear with the Australian Tennis Open.
Amongst all this outdoor activity we slowly (sometimes begrudgingly) start to slither our way back into that thing we do that pays for our Christmas presents, our holidays and all of those clothes you bought in the Boxing Day sales – that little old thing called work.
The first few days back at the office may be a blur, but try to seize this opportunity to ponder, project and plan before the corporate treadmill winds up towards break neck speed again. Look at this quiet period as a gift, bestowing you with valuable time to spend taking stock of your goals, your teams ambitions, and where you hope to see yourself when looking in the rear view mirror come December.
Without getting too 'performance coachey' on you (I'm also gradually easing back into the work thing as well), I wanted to share a few processes I'm taking myself and my team through over the next couple of weeks to make 2016 a successful year personally and professionally.
This goal setting process costs no money (the best things in life are free) and involves the following stages: pondering about the previous year, projecting about the year ahead, and planning for success.
Stage 1: Ponder
Reflect on the previous year
Setting up the year ahead is a lot like driving a car. The majority of the time needs to be future-focused and looking ahead, but it is also important to periodically check the rear view mirror. Think about all that has happened in 2015; the good, the bad, and everything in between by asking yourself some of the questions below:
– What worked well in your professional life?
– What achievements did you have at work? (new products, sales targets, business wins, staff success, other)
– What did you learn last year?
– What did you do that was fun, spontaneous and exciting?
– What lessons did you learn when things didn't go so well?
– What wins did you have with your finances?
– What are you happy about in your personal life?
– What positives have you drawn out of your relationships?
– What wins have you had with your health and fitness?
– What did you enjoy doing more of last year?
– What did you enjoy doing less of last year?
Slowing down and really thinking about these questions forces you to reflect and take stock of what has happened in the major areas of your life. It also helps identify gaps in your life – maybe you're focusing too much on your career and want to work on being more social or active.
Insight really is everything and whether you are pleasantly surprised or not, this activity provides real feedback on achievements and helps to reassess and plan for the coming 12 months.
Stage 2: Project
What does success look like in the next 12 months?
Now that you've pondered about your past, it's time to get back to the present. Grab a cup of coffee (or an icy cold can if it's after 6pm) and spend 20 to 30 minutes visualising your life in 2016.
Before you jump straight into goal setting mode, I want you to be extremely clear about one thing: success. Success is definitely not just about earning more money or getting that next promotion.
What does success look like for you in 2016? How can you apply this to your daily life? Is success earning more money, finding a new job, starting a loving relationship, spending more time with your partner/children, etc? Make sure you define this factor in your own terms and not by those around you.
This can often be the most difficult part so feel free to get creative. Grab a pen, some blank sheets of paper and tap into your inner child by writing down or drawing all the possibilities for yourself in 2016. No time lines. No barriers. No rhymes or reasons why you can or can't achieve your goals.
Once you've solidified your terms of success, the next crucial thing to ask yourself is why. Why are these things important to you? Connecting to the 'why' will help you push through roadblocks and tough times when they appear because of the meaning and emotion attached.
Stage 3: Plan
Harness your attitude and energy
At some stage in the next 12 months the going will get tough, which is why attitude and energy are everything. This is an important step that was recently suggested to me by Executive Style editor Steve Colquhoun.
"Think about all of the resources you have available at your finger tips that you don't have to pay money for or go to university to achieve," Steve told me. "Success is not achieved purely through talent. Having the right energy levels and attitude can take you a long way in the corporate world."
Look at simple things that make big, loud statements like:
– Be positive and bring energy to work and everything you do
– Turn off your pop-up email alert and get into the habit of managing your email and social media, rather than it managing you
– Lock in your fitness training sessions each week, get plenty of sleep and eat healthy foods (energy in the human body is driven by physical activity and the foods we consume)
– Review your wardrobe. Do you need to throw out any of those previously crisp white shirts (men) with stinky brown stains under the arms? Ladies, do you need to get rid of any of those 1980's style jackets with shoulder pads (you know the ones that make you look like a San Francisco 49ers player)
– Clean your shoes. Sort out your sock and undies drawer. Clean out your wardrobe and get all of your 'corporate uniforms' organised in advance
– Reconnect with your Personal Vision. What is your calling or what is your compelling purpose that gets you out of bed each day?
– Don't just show up, be present. Actively listen and engage in conversation
One last thing
Final tip: Summarise all of the above into a one-page plan – this can be either a list of specific goals, a key word (or words) to focus on, an acronym or an alliteration.
The best things in life are free. This process costs no money. All you need to do is lock in a few hours and maintain the discipline of drafting a plan specific to you and your desires for the year ahead. Here's to making 2016 one of your best years yet.
What are your main goals for 2016?
Workplace performance expert Andrew May has been helping his white-collar clients achieve both physical and mental gains for decades, and has learned a trick or 20 – plus a few of the pitfalls – along the way.