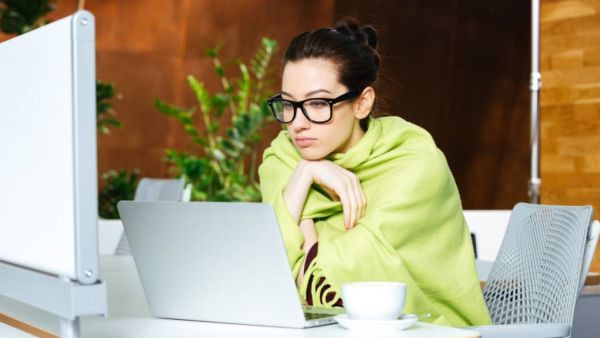 Why getting the office airconditioning to work properly is more difficult than you think
The country may have just endured or enjoyed some of its hottest days this summer but your office felt like a fridge? That's more common than you think.
The airconditioning system blowing hot air one end of the room and cold the other is a tricky problem for commercial building managers.
Dr Mike Hopkins, chief executive of Carbon Energy Professionals New Zealand, said balancing airconditioning systems is quite an awkward task facing building managers.
People had different comfort points. "You can easily get a 2 degrees difference between personal comfort levels. Managing the air conditioning system for that is quite an art as well as a science."
READ MORE:
* Smart buildings, when big date meets commercial property
* Cutting construction emissions could equal taking 500,000 cars off the road – report
When energy consultants conducted an audit they usually examined energy use, heating and ventilation systems and airflows to look at air quality. "We all fall asleep when CO2 (carbon dioxide) is too high".
Problems tended to be more prevalent in older buildings – while new modern buildings should have well-designed and well-managed systems, some older buildings would have none.
When consultants talked about building management systems they were talking about software which provided information to building and utilities managers.
Dr Hopkins said monitoring of airconditioning systems needed to happen at least once a month. Once a quarter when the seasons changed was not enough.
Heating and ventilation needed to be reset more frequently than once every three months. "If you have a decent building management system it will be telling you that anyway."
"The message is you need to be watching these things all the time."
Building owners knew that but it often fell down the agenda and would only arise if a complaint was made or a higher-than-expected energy bill landed.
Often the incentive to run energy audits was not strong for building owners because it was the tenants who paid the power bills.
In Australia, building owners were much more interested in energy use because efficient buildings commanded higher rents. That was due to the NABERS energy efficiency rating scheme being mandatory there.
Australian building owners had enjoyed increases in the value of their buildings where energy levels were comfortable for tenants and energy systems were efficient.
"Our challenge is to promote and get NABERS more accepted in New Zealand," Dr Hopkins said.
Commercial buildings use 21 per cent of New Zealand's electricity, costing business $800 million every year. On average, building energy performance could be improved by 20 to 25 per cent, the government-backed NABERSNZ website says.
CEP along with the New Zealand Green Building Council was trying to persuade the government to make NABERS mandatory for the buildings government tenants leased, Dr Hopkins said.
It could be difficult in New Zealand to convince some building owners to upgrade and retrofit their energy systems, Dr Hopkins said. A business case showing returns over time with less and more efficient energy use had to be mounted to back the capital spending.
There were pretty sophisticated building management systems available now and new builds had them.
They could trace the performance of individual pieces of kit. Some consultants were working with large organisations and corporates to gather and analyse a lot of information about energy including being able to predict maintenance issues and usage to help the organisation save thousands of dollars a year in energy bills.
This article first appeared in stuff.co.nz. See the original story here.
[dm-listing-recommendation experimentname='below-content-listings' positiononpage='belowContent']
Keep up with Commercial Real Estate news.