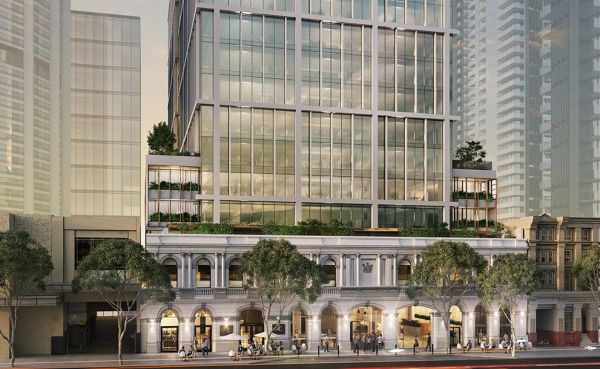 Why Brisbane's Midtown Centre could be the first development of its type in Australia
What do you do when you have two old commercial towers side-by-side, filled with rabbit warren-style offices?
Knock them down and start again, building one bigger tower in their place? Renovate each and pull out all those small rooms inside?
Or – in what's believed to be an Australian first – infill the 20-metre gap between the two buildings, rip off the two facades to replace them with one, and effectively create one near-new A-grade tower with floorplates of about 1800 square metres?
This is the project underway in Brisbane's CBD by award-winning architects Fender Katsalidis, and it's thought that it could become the prototype for other ageing sets of buildings throughout the country.
[dm-listing-recommendation experimentname='midcontent-listings' positiononpage='midcontent']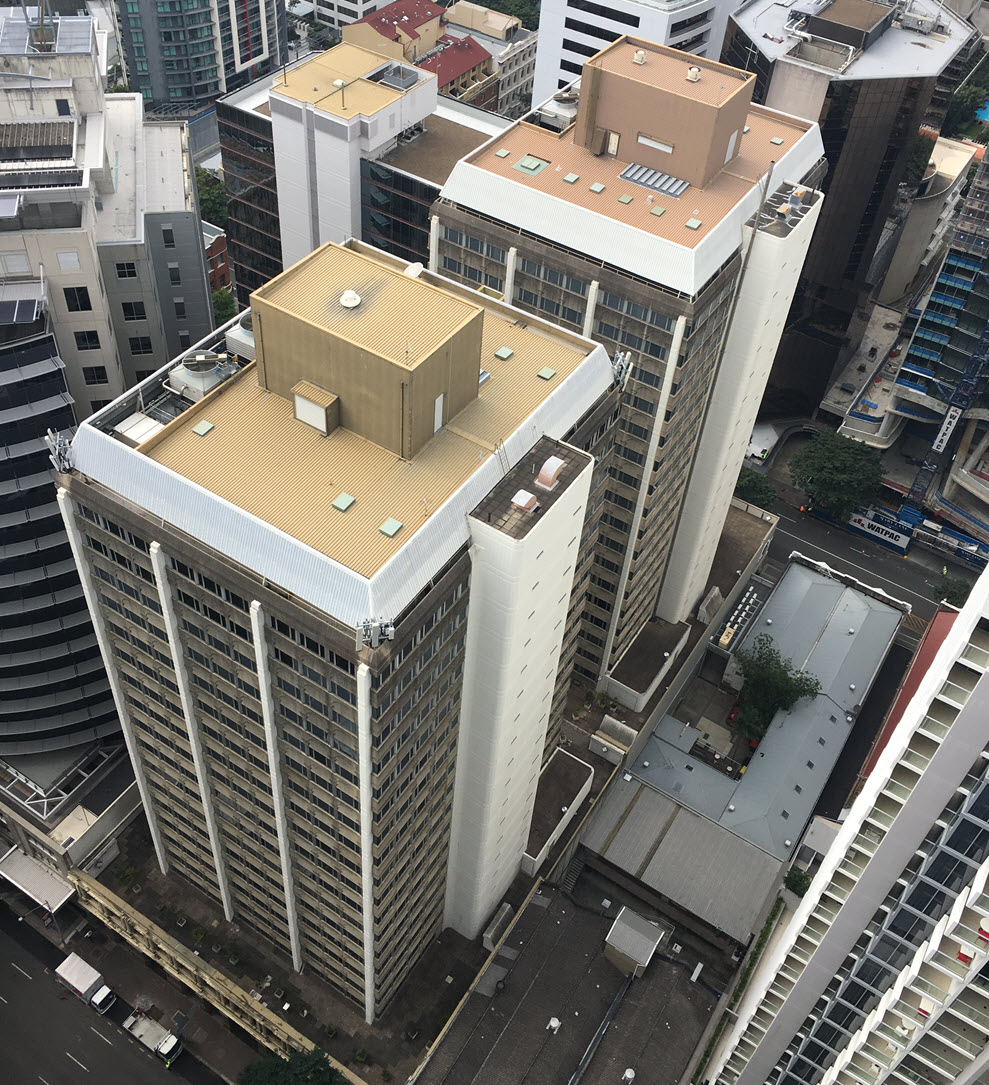 "This joining of two buildings together and their adaptive re-use was a much more sustainable solution, using the existing fabric and some of the infrastructure," said Mark Curzon, Fender Katsalidis director.
"It's enabling us to introduce large, contiguous floorplates which is where the market demand is now from corporates and to change the feel and aesthetic. It also meant that we weren't knocking down what are otherwise perfectly good buildings, leaving tenants with a three-year wait 'til new buildings can be occupied.
"When people wanted to join towers in the past, they've done things like putting skybridges between floors of the two buildings, but we wanted to create one big A-grade building with big floorplates."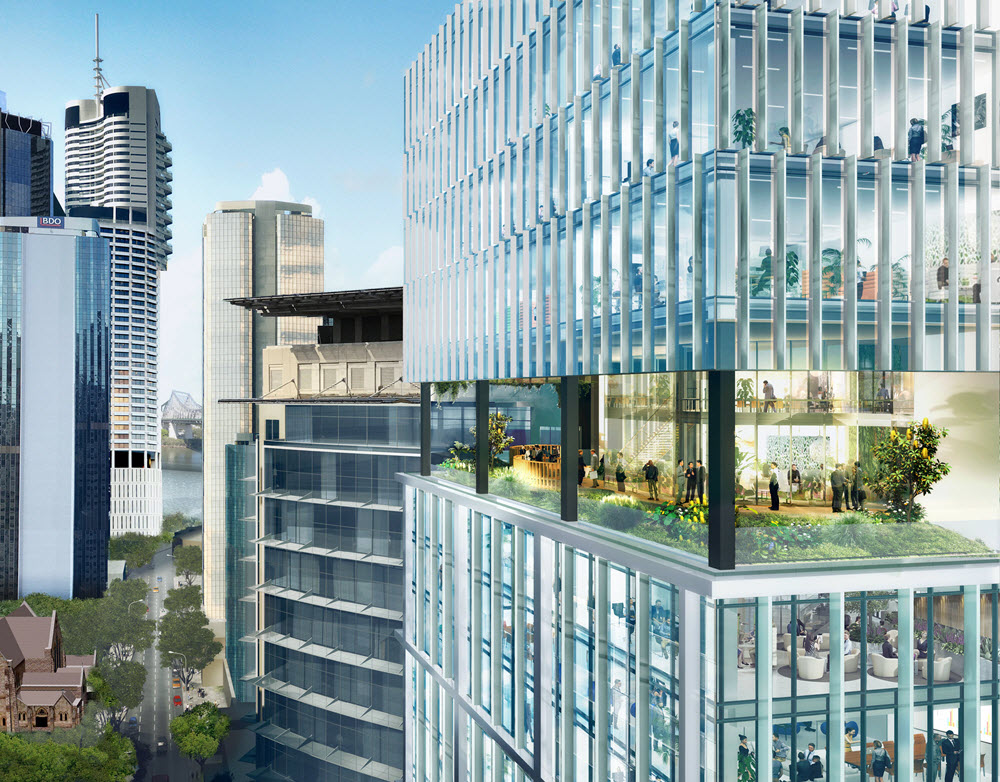 It is a process that's happened overseas before, most notably at One Soho Square in New York's Manhattan, where a 15-storey 1904 building was combined with the 13-storey one next door, originally constructed in 1927. The office-and-retail tenanted premises now connect through a central tower in the middle and a joint lobby.
With a value of $US650 million ($927 million), it's today considered one of the most desirable character buildings in the city.
The closest comparison currently in Australia is Sydney's Wynyard Place, where the facade of the old Shell House is being restored with a new building now under construction next to it replacing the demolished Menzies Hotel. The two buildings – old and new – will look separate from outside, but will share large interior floorplates across both.
Professor Philip Goad, an authority on modern Australian architecture and the chair of architecture at the University of Melbourne, said he was not aware of the joining of two existing towers – as with the Brisbane project – ever being done in Australia.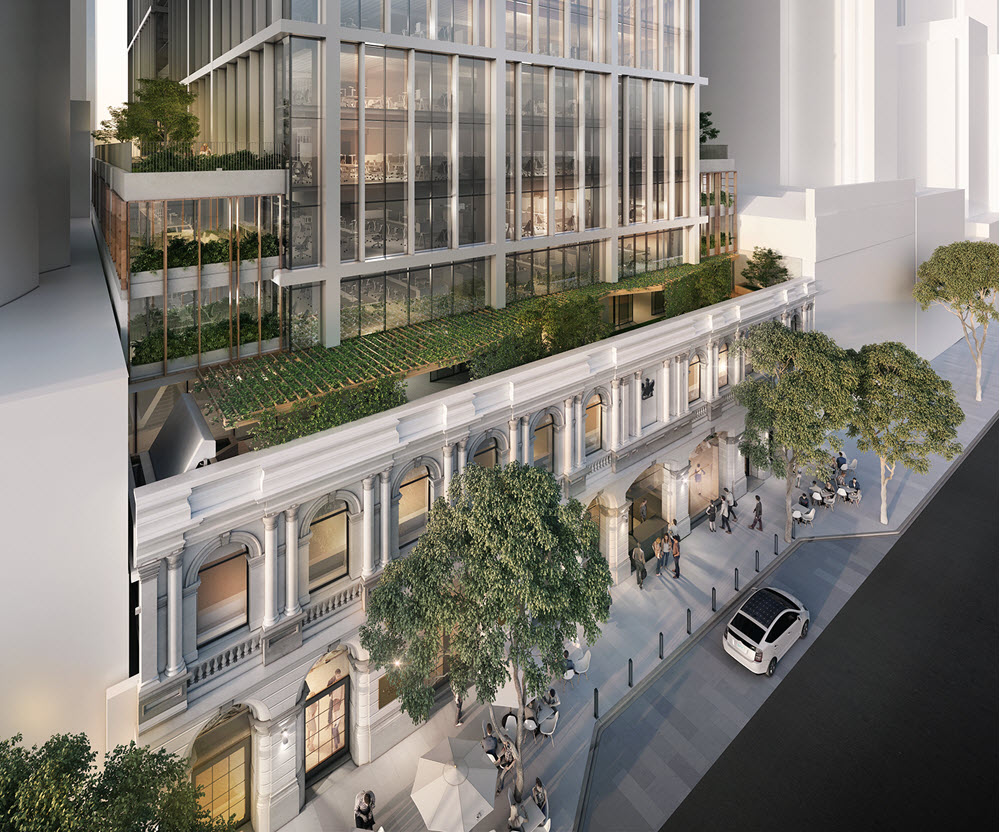 "I don't know that it's been done in Australia before," he said. "It's a bit of a first. It does make sustainable sense and makes for a much quicker planning decision than demolishing and building a new tower in their place.
"But I think there would be pluses and minuses to this kind of project. I would have thought, if you're merging two buildings for bigger floorplates, there would end up being a lot of workers a long, long way from windows. It also means a way of working where you fit more people in an office so you're expecting them to work and behave in a certain way."
But the issue of light in the new Brisbane building, known as Midtown Centre and owned by AM Brisbane CBD Investments – a joint venture between Ashe Morgan and DMANN Corporation – isn't thought likely to be a problem.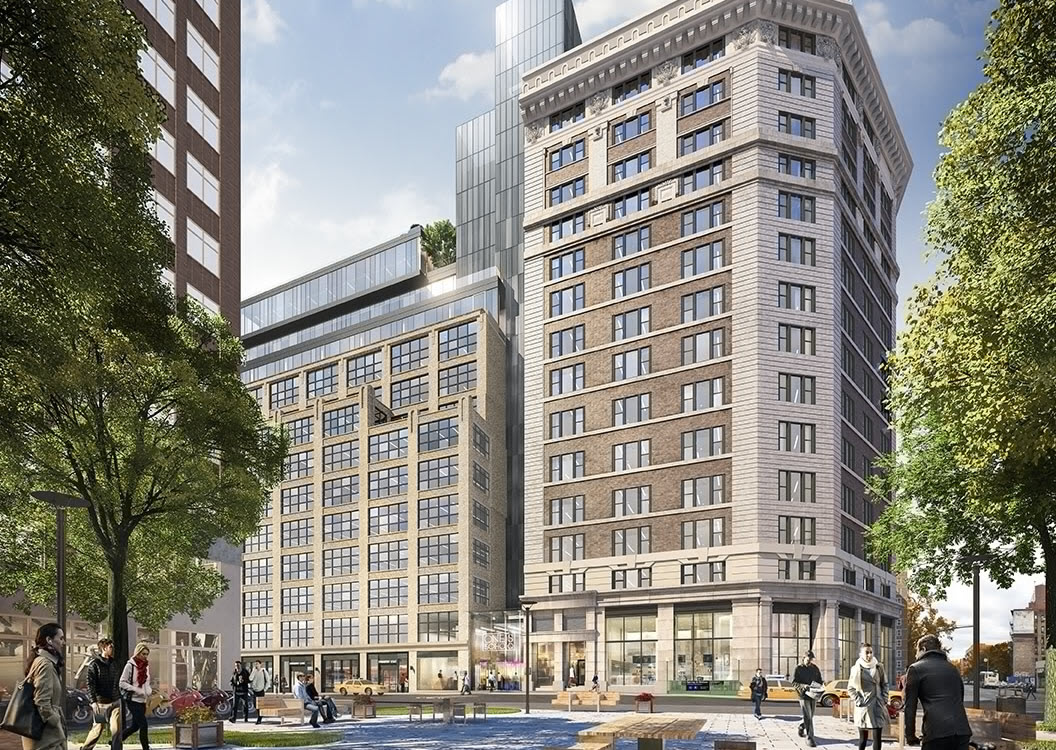 The front of the old buildings have strip windows and concrete spandrels but, when taken off, they'll be replaced by floor-to-ceiling glass, oriented towards the sun, which will let in a great deal more natural light. In addition, the design includes green atriums and three-storey voids, almost like side atriums, to bring in even more sunlight.
The two original 19-storey buildings – about to become one 26-level building and extra floors added on top – were built at about the same time and probably by the same construction firm, so they mirror each other exactly, with slabs and floors at the same height.
"So they align with each other perfectly, which gives us the ability to join them," said Mr Curzon of the tower, which was announced in March to have signed anchor tenant Rio Tinto to 20,000 square metres of the 44,000-square-metre tower. "We think of them as a bit of a unicorn because it's not that easy to find buildings with that kind of alignment."
Set back from the footpath, they also have the capacity to be extended over their girth in every direction, with a new retail laneway acting as a forecourt, while the two-storey heritage building beneath them will have its facade restored to its former glory.
[dm-listing-recommendation experimentname='below-content-listings' positiononpage='belowContent']
Keep up with Commercial Real Estate news.
Keep up with Commercial Real Estate news.